TOULOUSE- On October 5, the A321XLR conducted a successful 'early passenger flight' demonstration with the participation of 167 employees acting as passengers, along with 22 experts and 11 Airbus Flight Test and cabin crew members on board.
The test aircraft, MSN11080, took off from Toulouse at 11:14 am and landed at 5:26 pm, completing a six-hour and twelve-minute flight over Europe.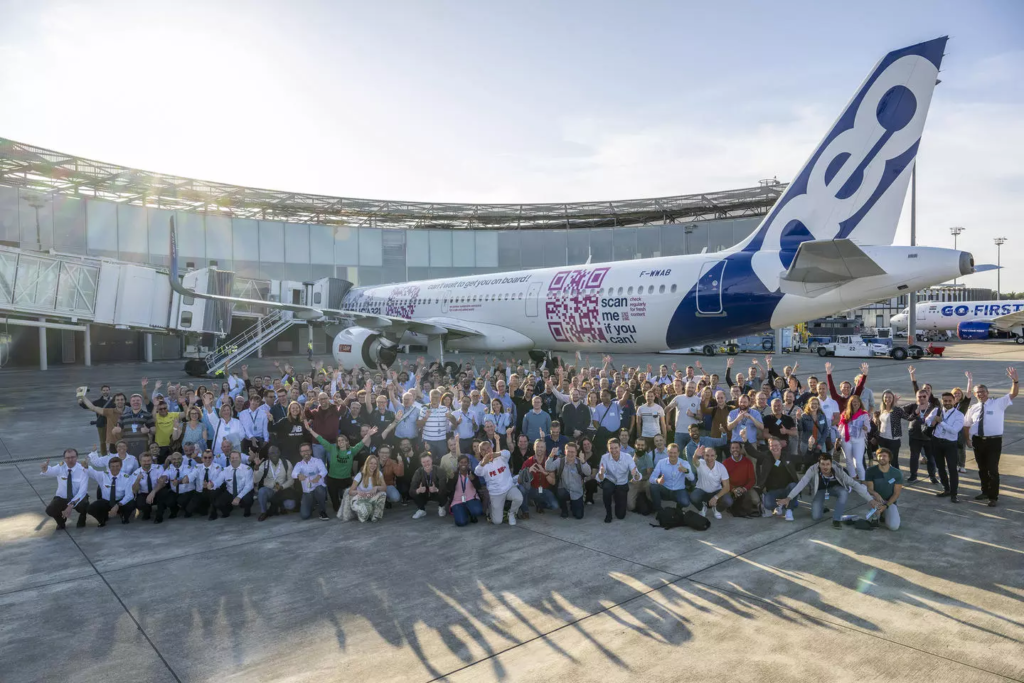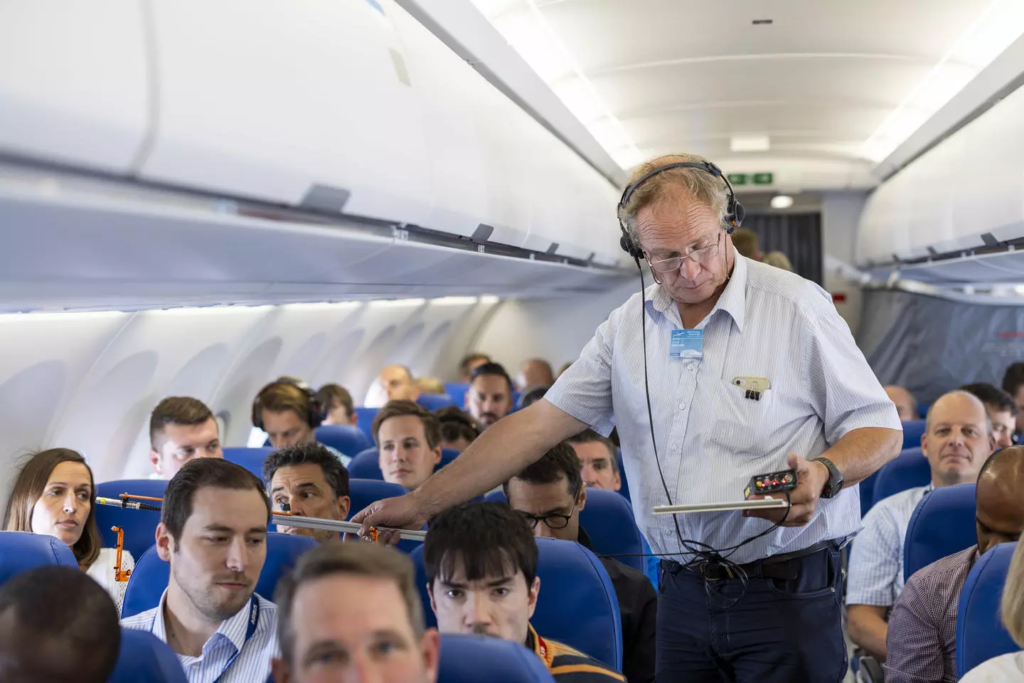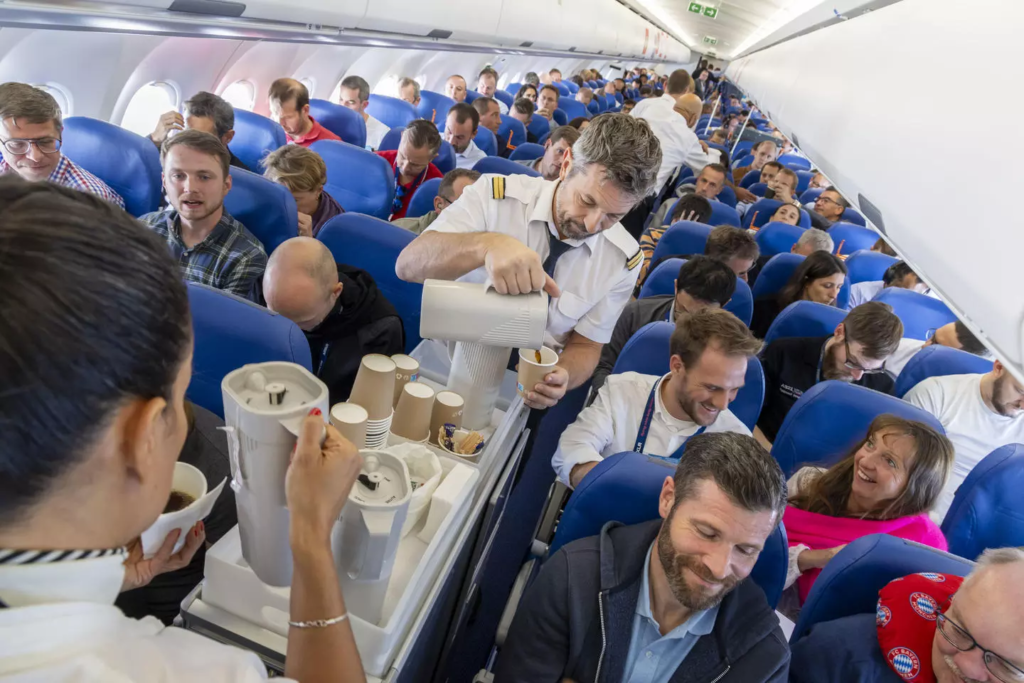 Airbus A321XLR Actual Flight
Notably, the A321XLR was powered with 30% Sustainable Aviation Fuel (SAF), demonstrating Airbus's commitment to reducing emissions in the aviation sector, including in-flight test activities.
It's important to mention that all Airbus aircraft are already certified to operate with up to 50% sustainable aviation fuel.
This passenger flight played a significant role in assessing passengers' perceptions of cabin comfort and contributed to the A321XLR's verification and validation process, ensuring its readiness for customer service by 2024. Additionally, the flight allowed Airbus to refine cabin procedures, evaluate the cabin environment, and assess systems performance while the aircraft was in flight.
While on the flight, passengers were asked to participate in a survey to evaluate various aspects of the cabin, including visual elements, temperature, and noise levels.
They were also tasked with testing several cabin systems, encompassing air conditioning, lighting, galleys, electrics, washrooms, and water waste systems. The survey extended to ergonomic factors, assessing the ease of loading and unloading the new overhead bins.
In addition to the passenger perception survey, the 22 experts aboard the flight conducted direct 'spot' measurements of acoustic levels and cabin temperature. Special attention was paid to recording crew noise exposure, particularly in the vicinity of the main entrance door.
Furthermore, the new Airspace cabin components underwent testing to identify any vibrations or resonance during different flight phases.
Hans-Gerhard Giesa, a Human Factors senior expert in the cabin & cargo team based in Hamburg, Germany, expressed the significance of comparing the technical data collected during the flight with human perceptions of these parameters.
He stated, 'I hope all the measurements will give us good results, and now we have a lot of data to analyze to see if the systems are working as expected.'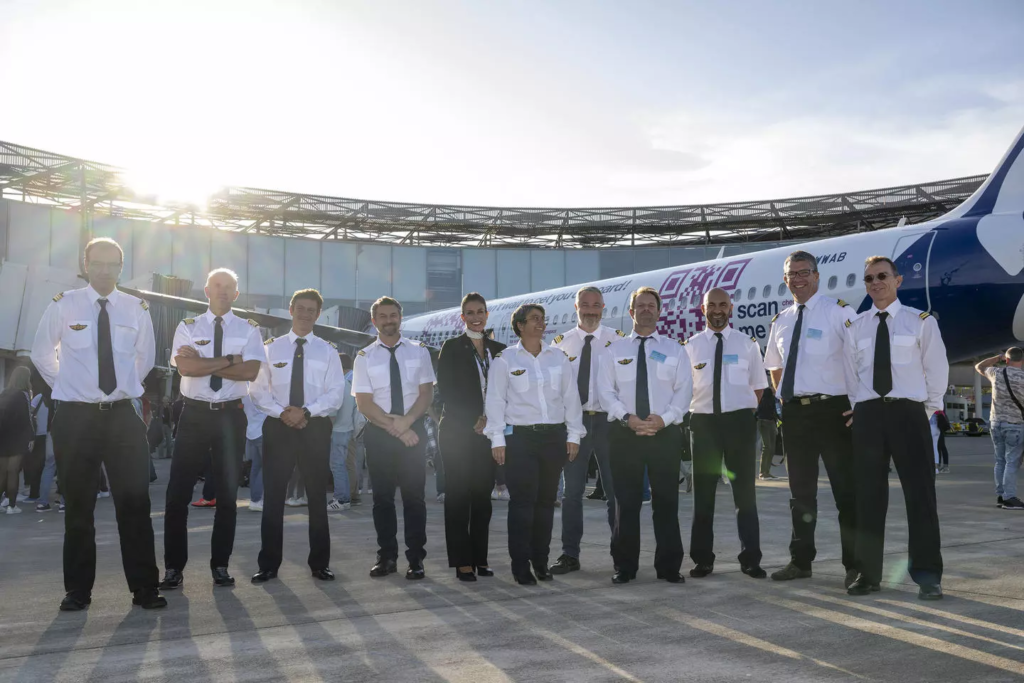 Passengers Experience
The 167 Airbus employees aboard the A321XLR are part of the program across France, Germany, Spain, and the UK.
One of them, Blanca Martinez Gallar, an Aerodynamics Engineer from Getafe, Spain, expressed her excitement:
"When I learned that I was going to be selected for this flight, I was very happy and quite proud to be one of the first A321XLR passengers and one of the people from all Airbus departments of Aerodynamics to be chosen. I worked hard on this aircraft last year, participating in high-speed and low-speed performance flight test campaigns for the CFM and Pratt & Whitney engines. So, it's quite emotional to fly on the A321XLR. As a passenger, I would say the A321XLR is a very comfortable and quiet aircraft. It was also my first flight in business class, so I was really impressed. I really enjoyed this moment."
Nicolas Moyon, a Mechanics operator from Airbus Atlantic in Montoir de Bretagne, France, also shared his thoughts:
"I was excited to be on board, as I missed my chance to attend the A321XLR's first flight last year. I felt grateful to have this second chance. I appreciated the Airbus team's diversity on board, working in different functions and locations, be they engineers, operators, or support functions. Wherever we are, we are all very proud to contribute to this new-born aircraft."
Jim Fawcett, the Lead Flight Test Engineer who participated in the entire route-proving campaign of the A321XLR, commented, "We had a really great time. It's always interesting to share these moments with our colleagues and to learn more about their jobs. It's also a great opportunity to show how we work. I think many of our colleagues discovered what it is like to be on a test flight, so it's a very good experience for all of us."
Stay tuned with us. Further, follow us on social media for the latest updates.
Also Read: US Airlines, Including American, United, Delta, and Southwest, want you to Dress Properly – Aviation A2Z
Join us on Telegram Group for the Latest Aviation Updates. Subsequently, follow us on Google News.