ATLANTA- After an exceptional summer in transatlantic travel, Delta Air Lines (DL) passengers can anticipate an even wider array of opportunities to explore desirable destinations around the world in the coming year.
Travelers departing from Delta hubs across the United States will have the choice of visiting culturally rich Naples, Italy; the verdant landscapes of Shannon, Ireland; the picturesque scenery of Zurich, Switzerland; and numerous other unforgettable locations.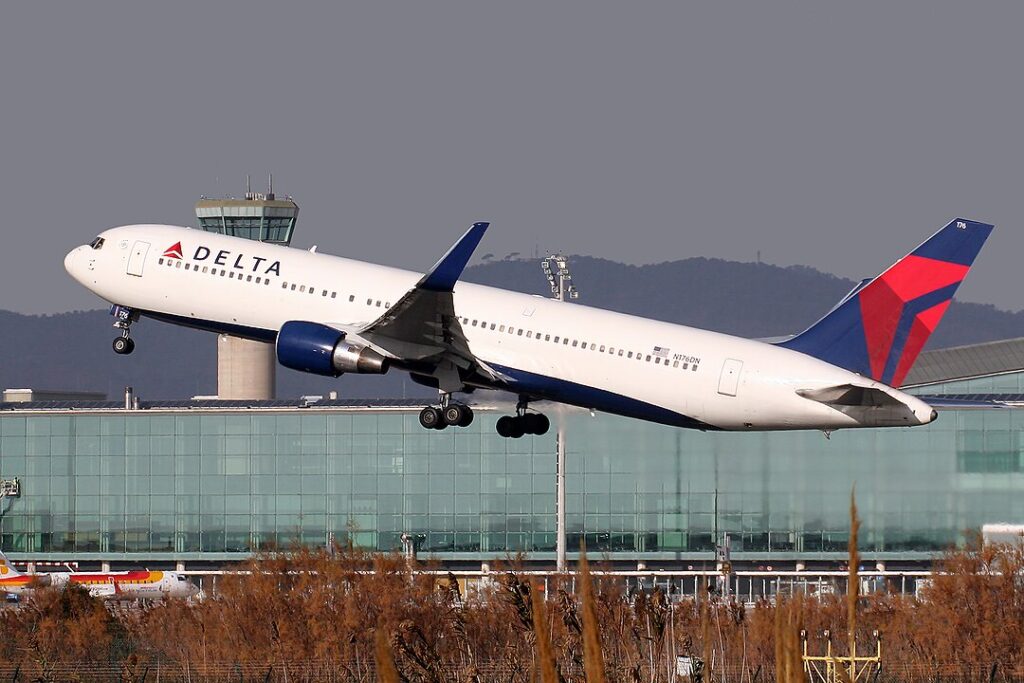 Delta New TransAtlantic Flights to Europe
"Exploring Europe with Delta has never been more appealing," commented Joe Esposito, Senior Vice President of Network Planning. "Customers planning their summer adventures abroad will discover a wealth of inspiring options, all accompanied by the premium services and amenities that Delta customers expect and appreciate."
DEPARTING FROM NEW YORK-JFK
Delta, boasting the largest network to Europe, Africa, and the Middle East from its JFK hub, has scheduled nearly 260 weekly flights for the upcoming summer season, serving 18 countries and reaching 29 destinations throughout the region.
In a significant development, Delta will introduce nonstop flights from JFK to the historic city of Naples, Italy, renowned as the gateway to the Amalfi coast and famous attractions such as Mount Vesuvius. Commencing on May 23, 2024, Delta's new daily service to Naples will complement its existing routes to Milan, Venice, and Rome.
Starting from May 23, 2024, Delta will also reinstate its nonstop route from JFK to Shannon, Ireland, after last operating it in 2019. This service will complement Delta's existing flights to Dublin, including the recently announced service from Minneapolis-Saint Paul to the Irish capital.
Expanding its transatlantic offerings from JFK in the coming summer, Delta will introduce a nonstop flight to Munich, operating three times a week from April 9, 2024.
It's worth noting that Delta is the sole carrier offering morning departures from JFK to Paris.
DEPARTING FROM ATLANTA
Delta is allowing travelers to explore Switzerland with the reintroduction of a nonstop flight from Atlanta to Zurich. Starting on May 31, 2024, this service will operate four times a week, joining the extensive network of nearly 180 weekly flights to 21 destinations across Europe, Africa, and the Middle East from Delta's hometown hub.
Additionally, Delta passengers departing from Atlanta can anticipate more flight options to Paris and Venice during the upcoming summer season, with an increase in the airline's weekly flights to these popular destinations.
DEPARTING FROM LOS ANGELES
On the U.S. West Coast, Delta Airlines is expanding its offerings with the introduction of a year-round service from LAX to Auckland, New Zealand.
This daily flight, commencing on October 28, 2023, will operate year-round, running daily from November to March and three times a week from April to October. Additionally, Delta is enhancing its service from LAX to Sydney, Australia, with twice-daily flights set to begin this December.
Delta will also reintroduce a four-times-weekly, year-round service to Shanghai-Pudong International Airport starting March 31, 2024, from its Los Angeles hub. This route, which was previously in operation, will enable Delta passengers to conveniently access various Chinese cities through the airline's partnership with China Eastern Airlines.
LAX offers a gateway to 13 international destinations served by Delta, including prominent cities like Paris, London, Tokyo-Haneda, and Sydney. These flights are operated from the newly completed Delta Sky Way at LAX.
Delta passengers can anticipate an expanded flight schedule to several preferred destinations in the upcoming summer. This includes increased flights from Cincinnati and Detroit to Paris, flights from JFK to Barcelona, Detroit to Reykjavik, and Boston to Athens.
Stay tuned with us. Further, follow us on social media for the latest updates.
Also Read: US Airlines, Including American, United, Delta, and Southwest, want you to Dress Properly – Aviation A2Z
Join us on Telegram Group for the Latest Aviation Updates. Subsequently, follow us on Google News.