NEW YORK- Fort Worth-based American Airlines (AA) has formally applied to the United States Department of Transportation (DOT) for the allocation of seven weekly slot pairs that will soon become available as Delta Air Lines (DL) relinquishes them at Tokyo Haneda Airport.
American Airlines aims to utilize these slots to reintroduce service between Haneda and New York's John F. Kennedy International Airport (JFK).
American New York to Tokyo
American's Proposal for Haneda Slots American Airlines intends to establish a daily year-round nonstop roundtrip service connecting New York's JFK International Airport with Tokyo Haneda (HND).
The airline's application to the DOT specifies that they have concrete plans to implement this service using widebody aircraft, utilizing the seven weekly slot pairs.
The proposed flight would serve as a vital link between two prominent global cities and contribute to the four existing daily flights operating between the same airports.
Japan Airlines (JAL) and All Nippon Airways (ANA) operate two daily flights each between Haneda and JFK, employing Boeing 777-300ER aircraft.
Japan Airlines maintains a close partnership with American Airlines as part of the Oneworld alliance, and American currently has codeshare arrangements with Japan Airlines for flights connecting JFK and Haneda.
American Airlines briefly operated a route connecting JFK and Tokyo Haneda from February 2011 to December 2013. However, the service was discontinued, citing financial losses attributed to the less favourable slot times with late arrivals and early departures.
The airline had also previously operated flights between JFK and Tokyo's Narita International Airport, which were terminated in favour of the Haneda route in 2012.
Preferred Airport
Following the inauguration of Narita Airport in 1978, Haneda primarily served domestic flights. In 2010, the airport opened a new international terminal, expanding its international services.
Haneda Airport's selection of international flights has continued to expand due to its preferred status among travelers and airlines, owing to its proximity to central Tokyo.
Nevertheless, the capacity at Haneda remains limited while the demand for slots is considerably high. With the expansion of the U.S.–Japan Air Transport Agreement in 2019, the Department of Transportation (DOT) had the authority to allocate an additional 12 weekly slot pairs between Haneda and the United States. This brought the total U.S. slots to 17.
Following a public interest evaluation, the DOT awarded these slots to four airlines: American Airlines, Delta Air Lines, Hawaiian Airlines (HA), and United Airlines (UA).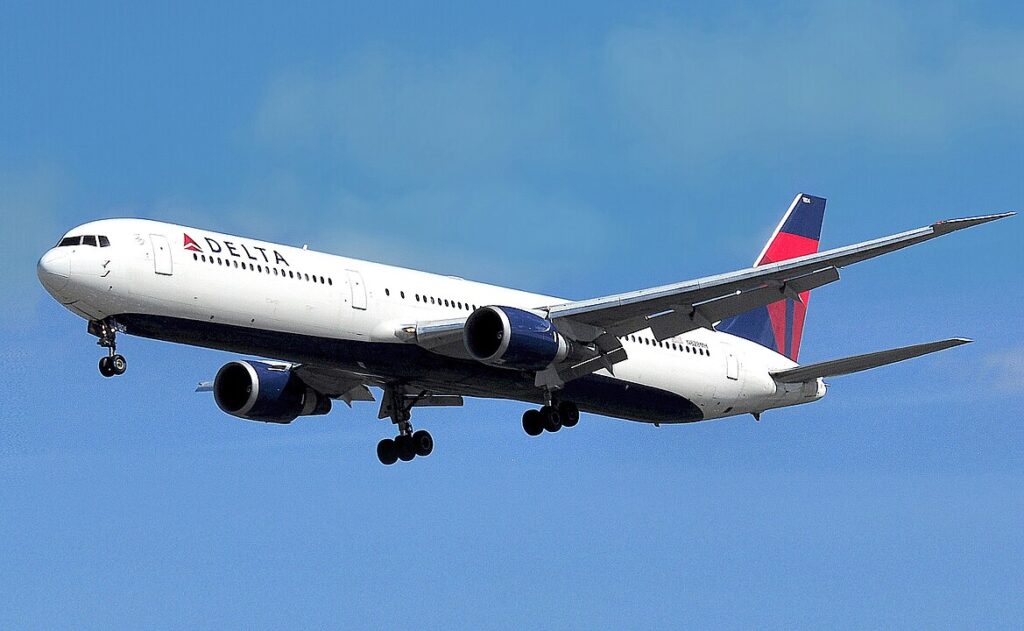 Delta Loses Haneda Slots
Delta Air Lines was granted the highest number of slots, totaling five. Each airline was allocated slots to serve specific U.S. airports. One of Delta's awarded slots was designated for the route connecting Portland International Airport to Haneda.
Initially, airlines that failed to utilize their slots would forfeit them. However, due to the COVID-19 pandemic, the Department of Transportation (DOT) temporarily waived this condition. This waiver is set to expire this month, and Delta has yet to initiate its Portland–Haneda route.
Over several months, Delta had requested permission from the DOT to transfer the slot to another U.S. airport, citing changing market conditions.
The DOT, however, remained unconvinced by Delta's arguments. Instead of allowing slot transfers, the DOT decided to restart the slot allocation process, stating,
"The department believes, consistent with our past practice, that should any of the carriers selected for Haneda service wish to change their U.S. gateway, the public interest would be best served by our consideration of such a request on the basis of a fresh and complete evidentiary record, and in light of the circumstances presented at that time."
Delta confirmed it would not commence service between Portland and Haneda in September, making the slot pair available. Now, American Airlines has applied for these slots to establish a flight between New York's John F. Kennedy International Airport and Haneda.
United Airlines has also submitted an application for these slots to operate flights between Houston's George Bush Intercontinental Airport and Haneda. Additionally, United has separately requested access to some of Hawaiian Airlines' unused frequencies to introduce a service connecting Guam to Haneda.
Stay tuned with us. Further, follow us on social media for the latest updates.
Also Read: US Airlines, Including American, United, Delta, and Southwest, want you to Dress Properly – Aviation A2Z
Join us on Telegram Group for the Latest Aviation Updates. Subsequently, follow us on Google News.