FORT WORTH- Starting from October 2023, American Airlines (AA) is set to expand its codeshare partnership with Brazilian carrier GOL (G3).
This expansion will involve American Airlines using AA-coded flight numbers on various routes to and from Rio de Janeiro Galeao.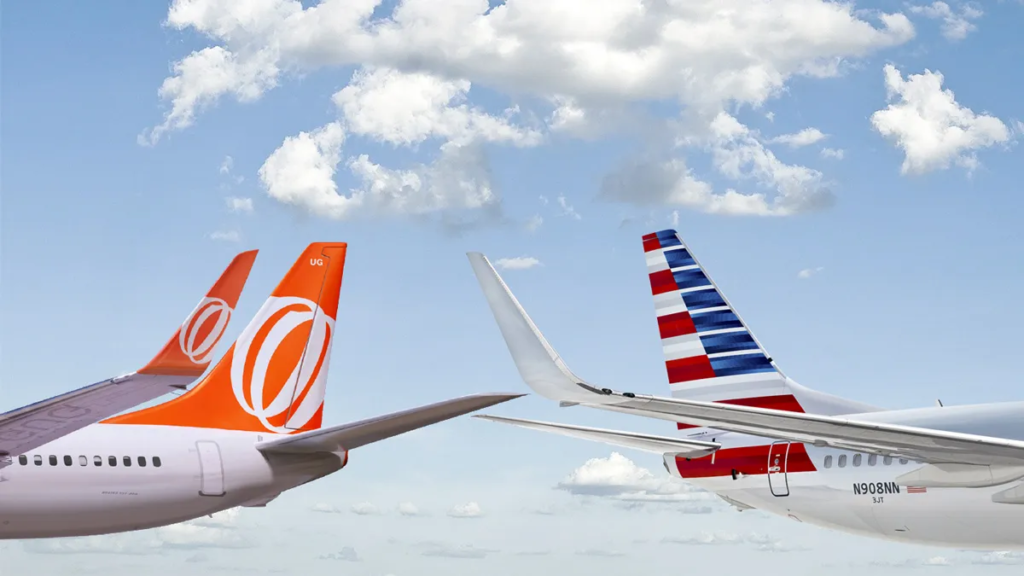 American Expands GOL Codeshare
Here are the scheduled codeshare routes effective from October 1, 2023, Flights operated by American Airlines and operated by GOL:
Rio de Janeiro Galeao to Curitiba
Rio de Janeiro Galeao to Florianopolis
Rio de Janeiro Galeao to Goiania
Rio de Janeiro Galeao to Navegantes
Rio de Janeiro Galeao to Porto Alegre
Rio de Janeiro Galeao to Sao Paulo Viracopos/Campinas
AA Qatar Codeshare
American Airlines (AA) and Qatar Airways (QR), once fierce rivals in the aviation industry, have now entered into the largest codeshare agreement ever witnessed in the airline business.
This collaboration allows them to sell seats on each other's flights and market the services under their own flight numbers. The strategic partnership has proven highly successful, benefiting both carriers and their passengers.
Under the American-Qatar alliance, airlines can expand their reach to more destinations than they could on their own while also sharing revenue generated from ticket sales on partner flights.
This beneficial venture has led to an impressive 18% of passengers arriving in the US on QR flights from Doha (DOH) opting to connect to AA services.
Similarly, since the commencement of American Airlines' direct flights from New York (JFK) to DOH last June, over 175,000 travelers have connected from AA to QR flights, reports PYOK.
One of the major advantages of this codeshare agreement is the accessibility it offers to previously underserved destinations.
For instance, passengers connecting from American Airlines flights have found seamless travel options to popular cities like Lahore, Dhaka, Kathmandu, and Islamabad. This is where American Airlines does not currently operate its own flights.
This newfound convenience has translated to approximately 530 passengers per day taking advantage of the codeshare agreement to fly with Qatar Airways.
Stay tuned with us. Further, follow us on social media for the latest updates.
Also Read: US Airlines, Including American, United, Delta, and Southwest, want you to Dress Properly – Aviation A2Z
Join us on Telegram Group for the Latest Aviation Updates. Subsequently, follow us on Google News.