UNITED STATES- Fly2Sky Airlines (F6) is thrilled to announce its new partnership with World Atlantic Airlines, set to commence in mid-September 2023.
This collaboration will utilize the Airbus A320 LZ-FSB aircraft and is a significant stride toward enhancing connectivity between Miami, Florida, and the dynamic Caribbean region.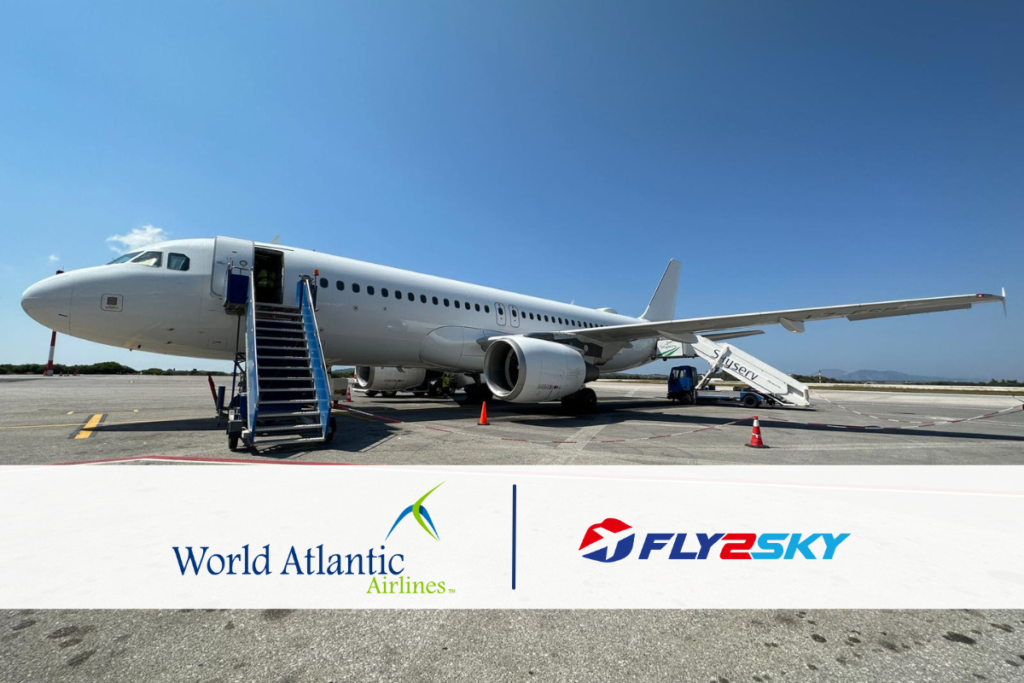 Fly2Sky First US Flight Operations
This partnership marks a pivotal moment in Fly2Sky Airlines' journey as it enters the North American market for the first time. It aims to become a prominent global narrow-body ACMI and charter services provider.
As part of this exciting initiative, Fly2Sky Airlines will station its Airbus A320 (LZ-FSB) aircraft in Miami, Florida. Subsequently, this starts in mid-September 2023 and continues until the beginning of the second quarter of 2024.
Petar Lavrinov, Accountable Manager of Fly2Sky Airlines, expressed his enthusiasm, stating, "We are beyond excited to collaborate with World Atlantic Airlines in our first North American ACMI project. Further, we look forward to working with the World Atlantic Airlines team. We are excited to deliver a pleasant flying experience that mirrors the warmth and vibrancy of the region we'll be serving."
About Airline
Fly2Sky stands as a prominent provider of aviation services, offering a diverse range of solutions to clients across the globe.
The company boasts a contemporary and efficient fleet of Airbus aircraft, supported by a seasoned team of professionals committed to upholding the highest standards of safety, quality, and dependability.
Established in late 2016, Fly2Sky has swiftly risen to become a distinguished leisure operator. It is proudly registered within the European Union and headquartered in Sofia, Bulgaria.
Further, the airline has an impressive fleet comprising Airbus A320 family aircraft. It is renowned as one of the most sought-after narrow-body aircraft in the aviation industry.
Their versatility and reliability characterize these A320s and A321s. They are ideally suited for a wide spectrum of charter and ACMI flights.
Stay tuned with us. Further, follow us on social media for the latest updates.
Also Read: Indian Students Deported Back to Delhi from USA on Delta Flight – Aviation A2Z
Join us on Telegram Group for the Latest Aviation Updates. Subsequently, follow us on Google News.