NEW DELHI- Tata-owned Indian FSC Air India (AI) is set to receive its first Airbus A350 and Boeing 737 MAX by the end of this year. This will be the first instance when an Indian carrier will operate the A350s.
The Directorate General of Civil Aviation (DGCA) recently approved Air India's and IndiGo's (6E) historic orders for 470 and 500 aircraft, respectively.
Air India A350 Update
A few days back, we got the update that Air India (AI) is set to introduce two A350 aircraft into its fleet this year. These two aircraft are getting prepared for delivery. Further, these two new A350s aircraft were spotted today at Toulouse by DN280 Planespotter.
The first one has the Manufacturer Serial Number (MSN) 554 and registered as F-WZFZ, while the Indian reg will be VT-JRA. Subsequently, the second A350-941 has the MSN 558 and is registered as F-WZFN / VT-JRB.
In February, Air India placed an order for 470 aircraft, which includes 6 A350-900 and 34 A350-1000 planes. Subsequently, Air India has received the Letter of Type Acceptance (LoTA) from the DGCA for the induction of two A350 aircraft.
Additionally, by the conclusion of March 2024, Air India aims to have a total of six A350 aircraft in its fleet.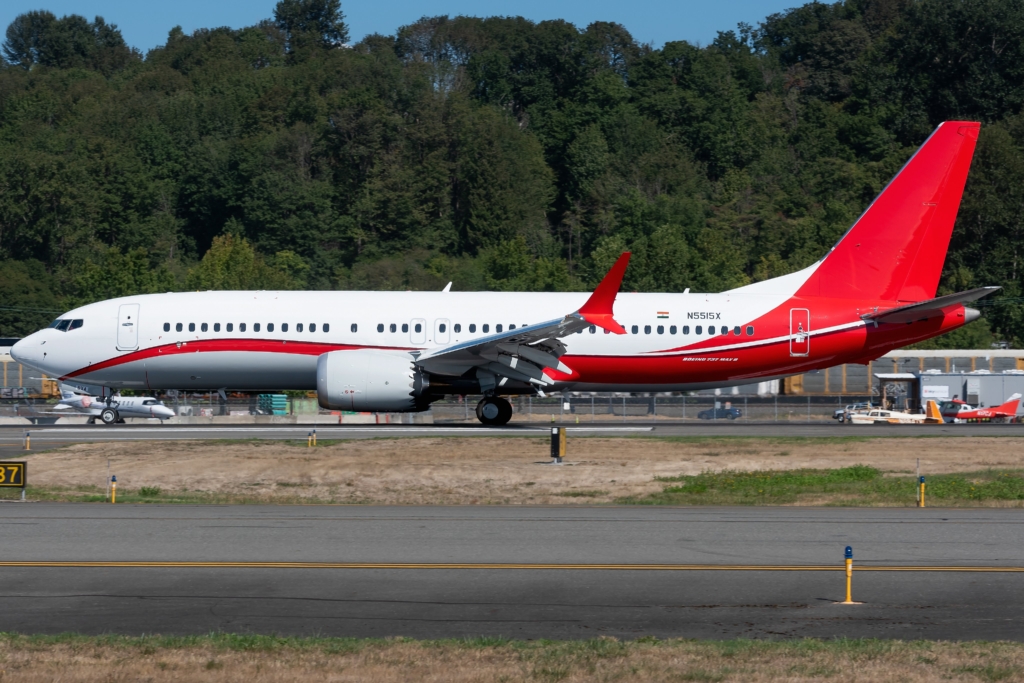 Boeing 737 MAX Update
The Indian carrier also ordered 190 Boeing 737 MAX for its low-cost arm, Air India Express (IX). Further, they have kept an option for 50 additional 737 MAX Jets.
Luckily, the US-China tension has benefitted Air India's 737 MAX. As 55 737 MAX, which were earlier designated for Chinese carriers, are being delivered to AI.
So, the first three 737 MAX to be inducted by Air India were earlier designated to Shanghai Airlines (FM). These aircraft have 168 Economy and 8 Business Class Seats.
Here's the exclusive update: the first Boeing 737 MAX 8 to be inducted by Air India Express is earlier designated Shanghai Airlines, which has MSN 61639. Further, it has the registration N5515X, and Indian registration is expected to have VT-BXA.
The aircraft has been recently spotted with an Indian flag near the rear side of the aircraft. Boeing will repaint the aircraft with a new livery, which is expected to be revealed in October this year.
Other Latest Updates
1) As part of its strategy to enhance its worldwide network, Air India (AI) has established an interline partnership with Bangkok Airways (PG) to improve connectivity within Thailand and various Southeast Asian nations.
2) The DGCA has conditionally reinstated Air India's approved training organization (ATO) license for a 30-day period. This decision permits the airline to resume the renewal of pilots' licenses and certifications using its simulators.
3) As part of the Tata Group's ongoing efforts to integrate four airlines into two, Air India is diligently addressing a substantial backlog of over 600 legal cases initiated by customers against the airline prior to its privatization. Notably, some of these legal cases date back more than 15 years.
Stay tuned with us. Further, follow us on social media for the latest updates.
Also Read: US Airlines, Including American, United, Delta, and Southwest, want you to Dress Properly – Aviation A2Z
Join us on Telegram Group for the Latest Aviation Updates. Subsequently, follow us on Google News.