DUBAI- Flag carrier of UAE, Emirates (EK) Airlines flight from Dubai (DXB) to Guangzhou (CAN), China, made an emergency landing at Delhi Airport (DEL), where there are airspace restrictions due to the ongoing G20 Summit 2023.
The flight is operated by Airbus A380 and is diverted to DEL due to onboard medical issues.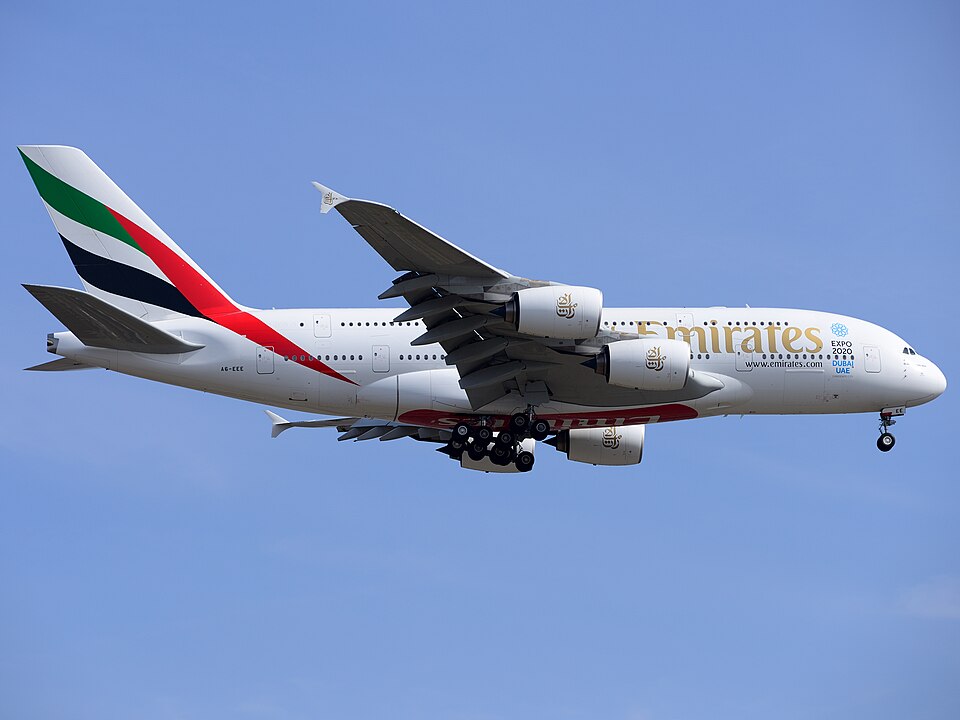 Emirates A380 Emergency Landing
Now, let us establish a flight timeline with the help of FlightRadar24 (FR24) data.
According to FR24, Emirates flight EK362 took off from Dubai International Airport (DXB) at around 7:08 AM UTC. The flight crew reported an in-flight medical emergency after being airborne for almost two hours and 30 minutes.
At the time of reporting the issue, the flight was over the Bhopal, India. The flight crew was left with two options: one was Delhi, and another was Mumbai (BOM). But they decided to divert to Delhi for much better medical care and other SOPs-related reasons.
The flight landed safely in Delhi at around 10:33 AM UTC, almost after three hours and 25 minutes from departure.
The incident took place on September 8, 2023, and the aircraft involved in this incident was Airbus A380-861. Further, it has the registration A6-EEE and is around 11 years old aircraft.
The flight departed again after remaining on the ground for more than two hours. After around four hours and 30 minutes, it landed safely at Guangzhou (CAN), China.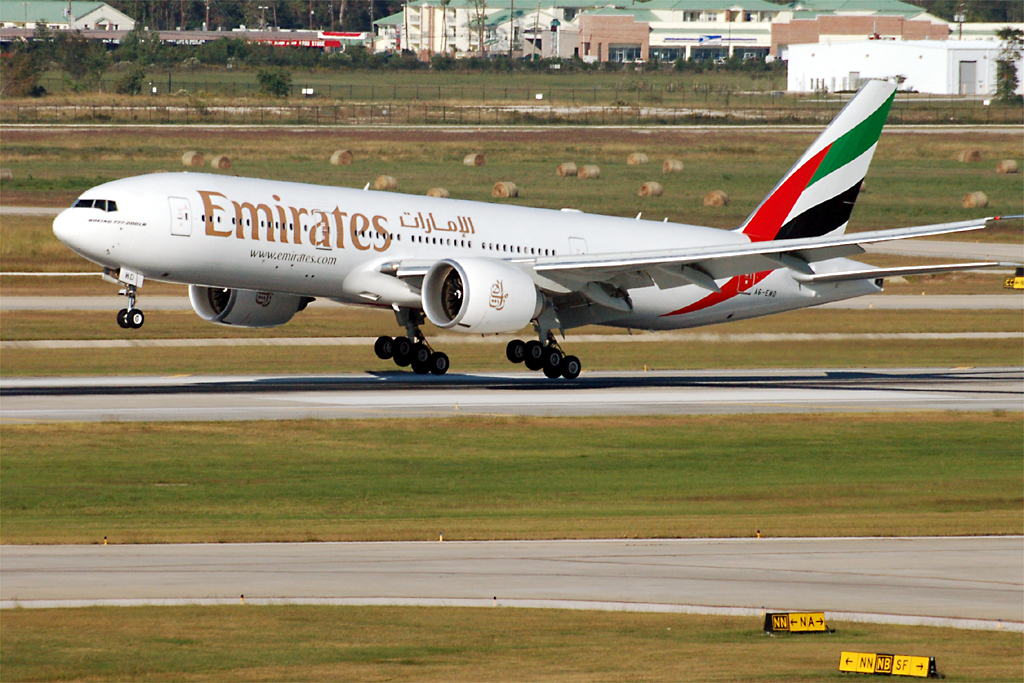 EK's Missed Landing at Delhi
On June 22, 2023, Emirates (EK) Boeing 777 attempted landing twice, but it missed and did go around at Delhi Airport (DEL).
The Gulf Carrier operates its flagship Boeing 777-300ER on Dubai (DXB) and Delhi (DEL) routes. Further, Emirates operates the highest number of flights to and from Delhi to Dubai.
According to Flight Radar 24, Emirates flight UAE514 takes off from Dubai at 11:40 AM UTC. After being airborne for almost two hours and 40 mins and covering a distance of 2,187 Km was about to land at DEL at 2:50 PM UTC.
However, it's easier said than done; the Emirates flight faced strong, gusty wings around the airport.
The pilot made the first landing attempt at DEL at 2:25 PM at 2000 ft. But he did the low past over the airport. Subsequently, at 2:38 PM UTC, the pilot tried a second time to land; this time, it came down under 2000 ft, but again did the go around.
Finally, after evaluating the situation and with its remarkable training and skillset, the EK Flight crew landed on the third attempt at 2:54 PM UTC. The situation lasted for almost 30 minutes, and the passengers onboard seemed worried.
The go-around is common in such situations, but it takes a lot of skills to go around with this widebody. Further, they need to evaluate the situation of overrun or missing the runway.
Stay tuned with us. Further, follow us on social media for the latest updates.
Also Read: Indian Students Deported Back to Delhi from USA on Delta Flight – Aviation A2Z
Join us on Telegram Group for the Latest Aviation Updates. Subsequently, follow us on Google News.