MUMBAI- Since April 2022, the Air India (AI) group airlines have successfully recruited and onboarded approximately 650 pilots, as stated by Air India CEO Campbell Wilson.
Additionally, Air India's widebody Boeing 777 fleet is set to receive two more 777 aircraft by the first week of this month. One of these aircraft has already been added to the fleet, which will contribute to the airline's efforts to enhance services to the United States and increase capacity.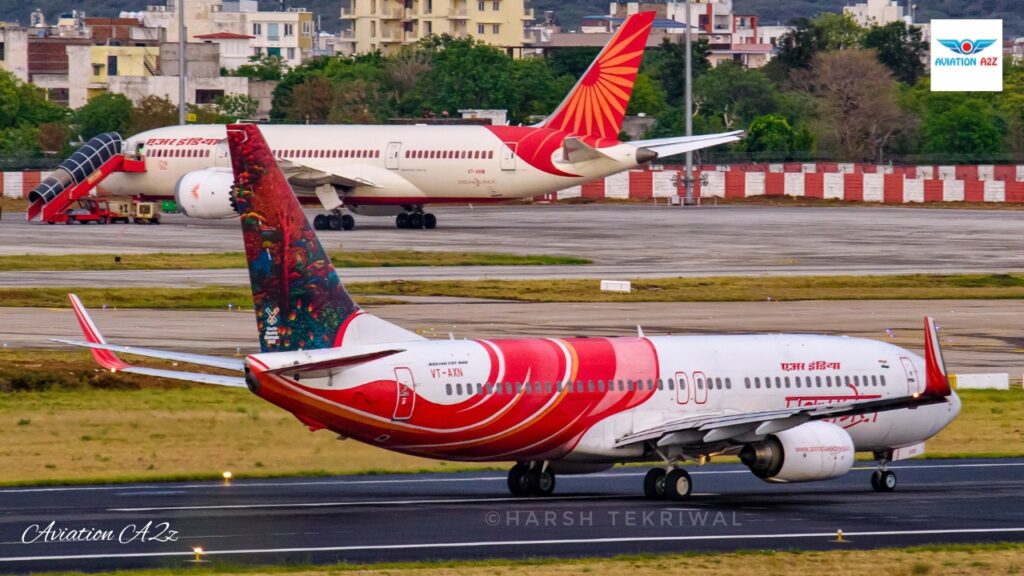 DGCA Suspends Training Centres
The Air India group includes the full-service carrier Air India and its two wholly-owned subsidiaries, Air India Express and AIX Connect (formerly known as AirAsia India).
In the previous year, Air India announced plans to lease 11 777 aircraft, consisting of six 777-300ERs and five 777-200-LRs, primarily for operating North American routes.
Amidst these developments, it's worth noting that the Directorate General of Civil Aviation (DGCA), the aviation safety regulator, has temporarily suspended all training activities at Air India's Mumbai and Hyderabad facilities due to identified "lapses" during a recent spot check.
The Mumbai facility is responsible for training Boeing fleet pilots, while the Hyderabad facility is dedicated to training pilots for the narrowbody Airbus A320 family fleet.
Air India Hired 600+ Pilots
Campbell Wilson, Air India's CEO, shared in his weekly message to Air India employees that the Group Hiring Cell (GHC) has achieved the successful recruitment and onboarding of over 650 pilots since April 1.
The GHC represents the airline's first integrated initiative, bringing together cross-AOC (air operator certificate) and cross-functional teams.
He emphasized that this large-scale pilot recruitment effort involved executives from all three airlines within the group, and the recruitment process is still ongoing.
Furthermore, he highlighted that the airline's fleet has seen the addition of not one but two new Boeing 777 aircraft during the first week of September, marking the fifth and sixth additions to the fleet this year.
Among these two new additions, one is a Boeing 777-200LR aircraft, and it will be utilized primarily on Air India's North American routes.
This addition enables Air India to enhance services on routes such as San Francisco and New York. This will include the introduction of premium economy class.
The second addition is the initial aircraft of the six new Boeing 777-300ERs. These aircraft are intended to increase capacity on various other routes within Air India's network.
Stay tuned with us. Further, follow us on social media for the latest updates.
Also Read: US Airlines, Including American, United, Delta, and Southwest, want you to Dress Properly – Aviation A2Z
Join us on Telegram Group for the Latest Aviation Updates. Subsequently, follow us on Google News.