DUBAI, UAE- Dubai International Airport (DXB) is set to undergo a substantial renovation project valued between Dh6 billion to Dh10 billion over the next 5-7 years, with the aim of strengthening its position as the world's busiest international hub.
This comprehensive endeavor will encompass the establishment of new commercial collaborations, the addition of lounges, the creation of more open spaces for passenger movement, the restructuring of remote gate operations, and the integration of advanced technology to evolve DXB into a fully equipped 'smart' airport, stated Paul Griffiths, CEO of Dubai Airports to Gulf News.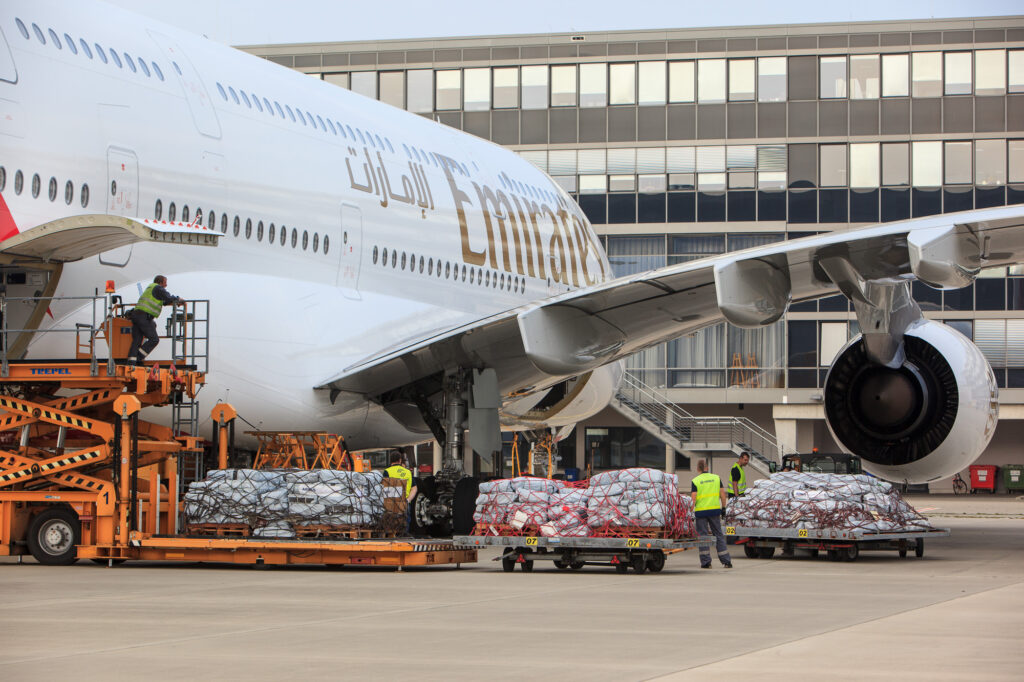 Dubai Airport Mega Expansion
DXB's strategic initiatives are strategically oriented towards sustaining growth over a span of 10-15 years until the airport reaches its maximum capacity.
Following this, the focus would shift to expanding operations at Dubai's secondary hub – Al Maktoum International Airport (DWC).
While DXB can currently accommodate around 118-120 million passengers, DWC has a present capacity of approximately 26.5 million passengers, with the potential to expand significantly to 240 million after the completion of Phase 2 expansion.
"The immediate objective involves substantial investment in expanding Dubai International Airport's operations."
He elaborated, "There will come a point where the entirety of the available capacity at DXB, along with the existing 32 million annual passengers at DWC, will be utilized."
He added, "Once we pass that phase, we will need to contemplate the longer-term perspective for the new airport, anticipated by the mid-2030s."
Although the precise timeframe for transitioning operations to DWC has not been finalized, Griffiths highlighted that the timing is contingent on attracting more airlines to the market.
He stated, "We have a strategic approach of establishing different operational costs between DXB and DWC to encourage airlines to opt for DWC. However, the demand for capacity at DXB exists, and we have the capability to meet that demand. Airlines prefer that option for the near future."
Regarding the possibility of Emirates Airlines shifting its operations to DWC, Griffiths explained,
"We need to significantly enhance DWC's capacity before such a move is feasible, and we anticipate this development to take shape only by the mid-2030s. Currently, we are evaluating the costs and logistical aspects, but this remains a longer-term objective."
New Transformation Plan
Dubai International Airport's CEO has outlined an encompassing transformation strategy for the airport, focusing on both immediate enhancements and forward-looking developments.
This plan aims to elevate passenger experience, streamline operations, and redefine the airport's functional design.
As part of the short-term transformation agenda, the airport intends to augment passenger capacity, refine the quality of lounges, and elevate service delivery. This includes expanding the number of check-in stands to enhance passenger processing capabilities and elevating the standards of lounges.
In line with this strategy, the airport is currently experimenting with a novel scanning technology that eliminates the need for passengers to remove liquids or laptops from their bags during security checks.
Dubbed as a significant departure from the traditional layout, the airport's internal spaces are undergoing a comprehensive redesign to establish improved circulation areas for passengers.
This entails co-locating eateries and coffee shops with spacious seating zones to enhance passenger comfort.
The primary objective is to foster a dynamic environment that encourages passengers to freely move around and engage in shopping, dining, and socializing prior to their flights.
This innovative approach aims to create open gate rooms that replace the conventional closed gate rooms separated by glass barriers, ushering in a contemporary and more engaging experience for travelers.
Stay tuned with us. Further, follow us on social media for the latest updates.
Also Read: US Airlines, Including American, United, Delta, and Southwest, want you to Dress Properly – Aviation A2Z
Join us on Telegram Group for the Latest Aviation Updates. Subsequently, follow us on Google News.