DALLAS- On Friday morning (August 25, 2023), Southwest Airlines (WN) flight 872, operated by Boeing 737, which was en route from Dallas Love Field (DAL) to Kansas City (MCI), unexpectedly diverted to Wichita (ICT) to allow a flight attendant to disembark.
The passengers were informed of this diversion shortly before it took place.
Southwest 737 Diverted to Wichita
A passenger who was aboard the flight recounted that the pilot, who had 17 years of experience, personally apologized to all passengers for the extended journey. Further, He acknowledged that this situation was a novel experience for him as well, flagged Viewfromthewing.
According to FlightRadar24, the Southwest flight WN872 is scheduled from DAL to MCI. It took off from DAL at 7:15 a.m. local time and landed at MCI at 8:45 a.m. local time.
But on Friday, something new and unusual happened: WN872 took off from DAL at around 7:29 a.m., but it landed at Wichita (ICT) at 8:21 a.m. It then dropped one flight attendant, took off again from ICT at 8:54 a.m., and landed at MCI at 9:31 a.m. local time.
The flight was operated by 17.5 years old Boeing 737-700, registered as N7849A.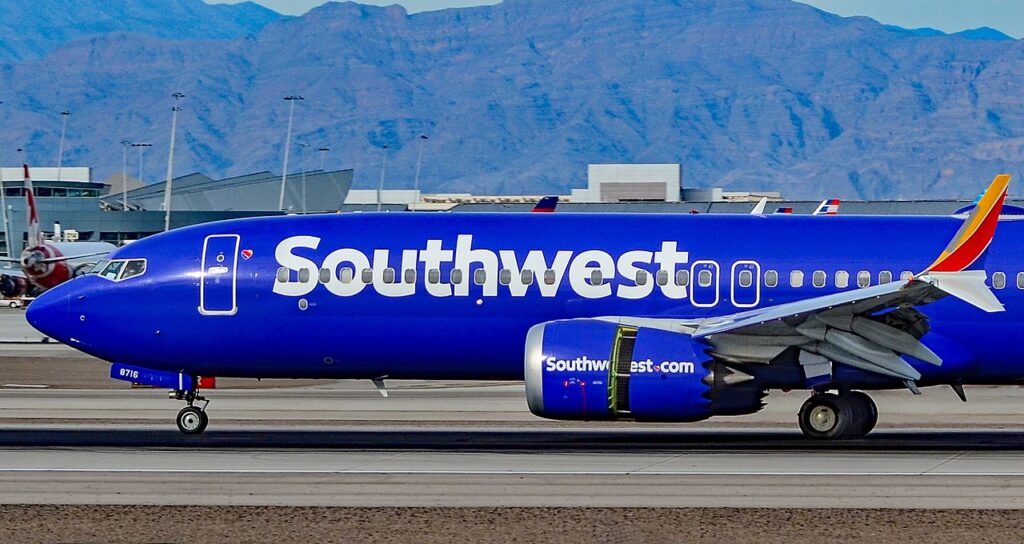 Airline Statement
Southwest Airlines needed to address a staffing shortage in Wichita to ensure that a flight originating from there could proceed without significant delays. In essence, there was a deficiency in the number of flight attendants available for the flight departing from Wichita on Friday.
If the airline had opted to cancel that specific flight, it would have also impacted subsequent segments operated by the same aircraft.
It seems that Southwest's earliest scheduled flight arriving in Wichita is around noon. If they had chosen to fly a crew member from the scheduled St. Louis flight to address the staffing issue, it would have led to a delay lasting several hours.
Stay tuned with us. Further, follow us on social media for the latest updates.
Also Read: Indian Students Deported Back to Delhi from USA on Delta Flight – Aviation A2Z
Join us on Telegram Group for the Latest Aviation Updates. Subsequently, follow us on Google News.