FRANKFURT- For over a year, Lufthansa Cargo (LH) has been operating the Airbus A321F freighters to serve short- and medium-haul destinations and recently added its third aircraft to the fleet in late June.
On this year's Aviation Day, which falls on August 19, Lufthansa Cargo is once more posing the question: What does the future hold for the airfreight industry? This timing is opportune as the industry is currently grappling with significant challenges.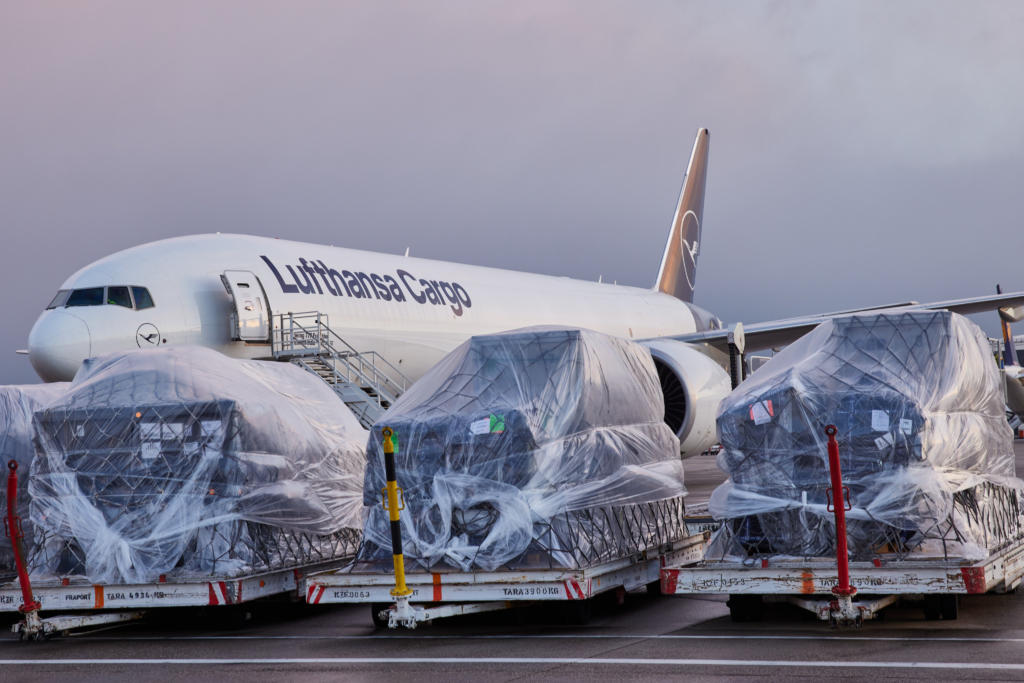 Intensifying Frankfurt Hub Operations
Lufthansa Cargo has unveiled its ambitious vision to transform Frankfurt Airport (FRA) into one of the world's foremost e-commerce hubs.
In collaboration with its subsidiaries, heyworld, and CB Customs Broker GmbH, Lufthansa Cargo is taking proactive steps to enhance the e-commerce sector at the airport.
This initiative aims to elevate Frankfurt's position in the online retail landscape by offering comprehensive solutions encompassing shipping, customs clearance, and onward transportation of e-commerce shipments.
"The resilience and speed of the supply chain are pivotal for the success of online retailing. Our goal is to establish Frankfurt as a leading global hub for e-commerce."

Ashwin Bhat, CEO of Lufthansa Cargo
Furthermore, CB Customs Broker and GEORGI Handling have joined forces to create a full-service customs agency, fostering e-commerce growth in Frankfurt.
The collaboration will give rise to a new e-commerce terminal in Cargo City South, serving as a strategic cornerstone for the Asian market.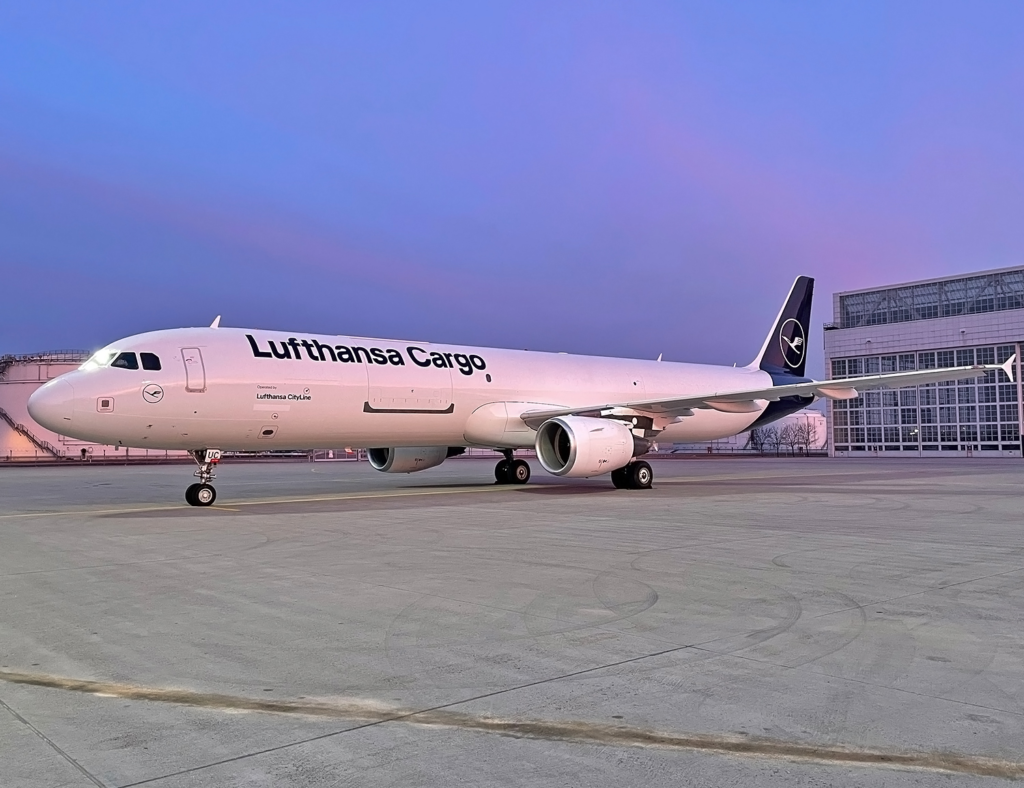 Lufthansa Cargo Fleet and Routes Expansion
For over a year now, Lufthansa Cargo has been operating A321F freighters to cater to short- and medium-haul destinations.
The third aircraft of this type was introduced into service at the conclusion of June, with a fourth scheduled to join the fleet in September.
The expansion of the A321 fleet to a total of four this year presents new avenues for augmenting capacity and broadening the route network, both in the regular and charter operations.
Currently, Lufthansa Cargo provides more than 50 weekly flights to 14 destinations, ensuring a direct link for cargo to Frankfurt's hub. The latest inclusions to the route portfolio encompass Casablanca, Yerevan, and Tunis.
Further adjustments and extensions to the flight schedule for short- and medium-haul routes, corresponding to the expansion of the fleet, are under contemplation to facilitate connections between diverse economic hubs.
Collaboration with Kühne+Nagel
In collaboration with its digitally-oriented partner Kühne+Nagel, Lufthansa Cargo achieved a significant milestone a few weeks ago.
They managed to transport 100 percent of general cargo using electronic air waybills and digital supporting documents for shipments between Germany and Hong Kong.
This successful execution of the first entirely "paperless route" marks the commencement of "paperless corridors." Further aiming to facilitate streamlined and environmentally conscious transportation between Europe and Asia.
Sustainable Growth
Lufthansa Cargo is equally dedicated to sustainability goals. Their aim is to cut their carbon footprint in half by 2030 compared to 2019 figures and ultimately achieve carbon neutrality by 2050.
The company's commitment to environmental responsibility is evident in its pioneering role within the industry. Notably, Lufthansa Cargo is leading the way in adhering to the EU ReFuel Aviation Regulation, which mandates the use of renewable fuels for aviation.
As per this regulation, a binding quota for renewable fuels has been established, requiring the utilization of at least two percent of Sustainable Aviation Fuel (SAF) by 2025 and at least six percent by 2030.
SAF can significantly reduce CO₂ emissions by up to 80 percent when compared to traditional fossil fuels. Lufthansa Cargo is already surpassing the two percent benchmark, with a SAF share of 2.1 percent in the fuel consumption of its freighter aircraft in 2022.
Beyond renewable fuels, the company is committed to continuous fleet modernization, fuel efficiency improvements, and digitalization efforts.
AI-based applications have been integrated into services such as eBooking and eTracking, providing customers with comprehensive options throughout the transportation process.
Nicole Mies, Head of Communication and Corporate Responsibility at Lufthansa Cargo, emphasizes the importance of seizing every opportunity to reduce CO₂ emissions and enhance the industry's carbon footprint in a sustainable manner.
Stay tuned with us. Further, follow us on social media for the latest updates.
Also Read: US Airlines, Including American, United, Delta, and Southwest, want you to Dress Properly – Aviation A2Z
Join us on Telegram Group for the Latest Aviation Updates. Subsequently, follow us on Google News.