NAGPUR- On Thursday (August 17, 2023), India's LCC IndiGo (6E) Airlines pilot scheduled for a flight from Nagpur (NAG) to Pune (PNQ) experienced a sudden loss of consciousness and collapsed at the boarding gate and died at the hospital.
Sources indicate that he was swiftly transported to a hospital, where regrettably, he was pronounced deceased.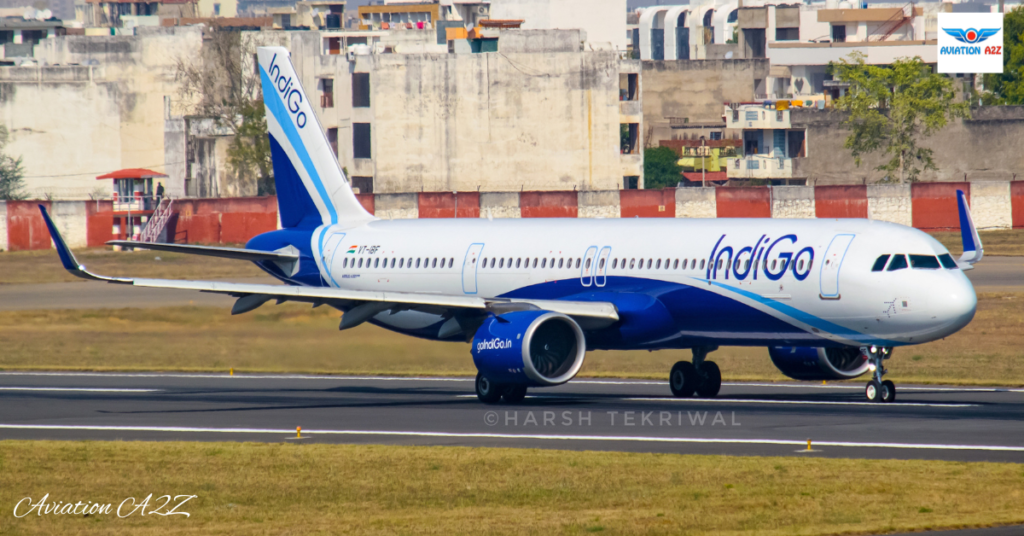 IndiGo Pilot Died
"We express our sorrow over the unfortunate demise of one of our pilots at Nagpur today. He fell ill at Nagpur airport and was promptly transported to the hospital, but sadly, he succumbed to his condition. Our hearts go out to his family and close ones during this difficult time," conveyed the airline in an official statement.
As Per the Directorate General of Civil Aviation (DGCA), the pilot had been flying two flights on Wednesday within the Trivandrum-Pune-Nagpur routes, operating between 3 am and 7 am.
After a resting period of 27 hours, he was set to conduct flights across four sectors today. He had arrived for his initial departure of the day, planned for 1 pm when he suddenly lost consciousness.
SpiceJet Pilot Declared Dead
SpiceJet (SG) Airlines Senior pilot, who operated the first flight in 2003 and was presently employed by Qatar Airways (QR), died while traveling as a passenger from Delhi (DEL) to Doha (DOH) on Wednesday morning.
The incident occurred aboard Qatar Airways (QR) flight QR579, which had to divert to Dubai (DXB) due to the pilot's medical emergency. Unfortunately, despite efforts, the 51-year-old pilot could not be saved.
"The pilot had an extensive career with Alliance Air (9I) and spent 17 years at SpiceJet. He notably commanded SpiceJet's inaugural flight, which was from Delhi to Ahmedabad, on May 23, 2005. Last year, he transitioned to Qatar Airways, where he was piloting Boeing 777 aircraft," revealed sources from SpiceJet to TOI.
A colleague who had known him for a long time mentioned, "He was in excellent physical condition, and his unexpected passing has deeply shocked everyone who was acquainted with him."
SpiceJet Airlines First Pilot Died MidAir on Qatar Airways Flight – Aviation A2Z
LATAM 787 Captain Died
During a LATAM Airlines (LA) flight from Miami (MIA) to Santiago de Chile (SCL), one of the two Captains on board reportedly experienced incapacitation approximately three hours following takeoff on Monday.
Tragically, local media sources have indicated that the Captain passed away.
LATAM flight 505 initiated its journey from Miami International Airport (MIA) at approximately 10:00 pm on Monday. However, due to unforeseen circumstances, the flight necessitated an unscheduled emergency diversion to Tocumen Airport in Panama.
Upon arrival, medical personnel were on hand to attend to the situation involving the Boeing 787 Dreamliner.
According to certain accounts, the Captain temporarily left the flight deck to use the lavatory after feeling unwell, only to succumb to a collapse shortly thereafter.
Flight attendants promptly came to the aid of the pilot and initiated immediate emergency life support measures, including performing CPR.
Unfortunately, despite the aircrew's diligent efforts, the pilot was declared deceased upon arrival in Panama, as reports from Aviation Herald indicated.
LATAM 787 Pilot Died MidAir on the Flight from Miami – Aviation A2Z
We have deep condolences for pilots, their family members, and colleagues. They will be remembered for their valuable contributions to the aviation industry.
Photos by: Harsh Tekriwal (@avgeekwithlens) • Instagram photos and videos
Stay tuned with us. Further, follow us on social media for the latest updates.
Also Read: Indian Students Deported Back to Delhi from USA on Delta Flight – Aviation A2Z
Join us on Telegram Group for the Latest Aviation Updates. Subsequently, follow us on Google News.