DELHI- In the vicinity of Delhi and the National Capital Region (NCR), residents are on the verge of experiencing a new travel option, thanks to the imminent launch of flights at Hindon Airport (QAH).
This airport, strategically located just moments away from the Delhi border, is gearing up to provide flight services to Bathinda and Ludhiana in Punjab. This development presents a promising alternative to the bustling Indira Gandhi International Airport (IGI).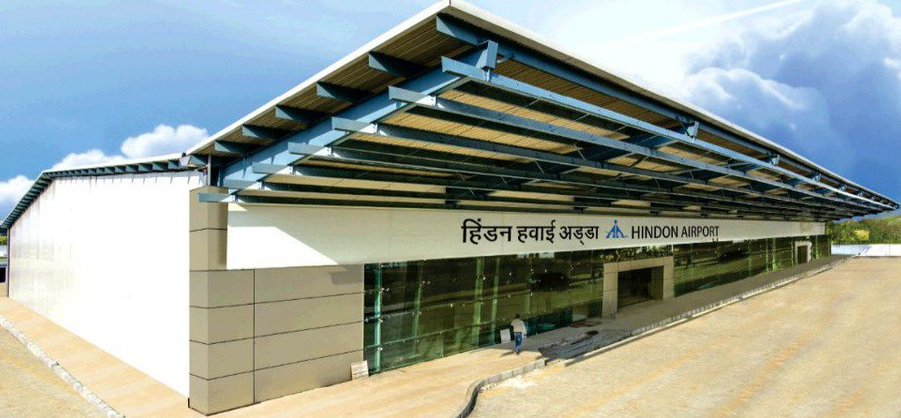 Hindon Airport New Flights
The primary objective behind this initiative is to address the travel challenges faced by individuals headed to Bathinda and Ludhiana, both cities that have seen an upsurge in demand for smoother travel solutions.
These proposed flights, designed to accommodate 12 and 20 passengers, aim to alleviate congestion at IGI Airport. While offering a swifter and more convenient travel option for passengers.
Hindon Airport positioned a mere 10 to 15 minutes away from the Delhi border, is poised to serve as the launching pad for these upcoming flights.
The airport boasts a meticulously prepared runway and state-of-the-art facilities, all set to provide passengers with a seamless and hassle-free experience.
A formal announcement regarding flight schedules, fares, and booking procedures is anticipated to be revealed on the airline's official website in the near future.
Saraswati Venkat, the Director of Hindon Airport, has confirmed that airlines are gearing up to initiate operations in Ludhiana and Bathinda.
This development is expected to significantly enhance the accessibility and convenience of air travel for residents in the region. As the operator company prepares to share official details, excitement, and anticipation are on the rise.
Alternative for Delhi Residents
Hindon Airport, inaugurated on October 11, 2019, swiftly gained recognition for its pivotal role in alleviating congestion at the heavily burdened Delhi airport.
The initial flights connecting to destinations like Shimla, Faizabad, Nashik, and Hubli provided relief to travelers from Delhi-NCR and Western Uttar Pradesh. This not only introduced a variety of flight options for travelers but also played a crucial role in bolstering regional air connectivity.
The terminal at the airport has been designed to comfortably accommodate up to 300 passengers simultaneously, ensuring both convenience and security.
More than 50 specially trained police personnel, in accordance with the recommendations of the Bureau of Civil Aviation Security, are stationed to ensure the safety of passengers.
The initial fare for destinations such as Pithoragarh is set at Rs 2500 per passenger, making the convenience of Hindon Airport even more affordable.
Heritage Aviation, the driving force behind these flight operations, initially envisioned offering six flights a week on the Hindon-Pithoragarh route.
As Hindon Airport continues to shape the air travel landscape of the region, the forthcoming flight services to Bathinda and Ludhiana mark the advent of a new era, providing accessible, efficient, and alternative travel options for residents of Delhi-NCR.
Stay tuned with us. Further, follow us on social media for the latest updates.
Also Read: US Airlines, Including American, United, Delta, and Southwest, want you to Dress Properly – Aviation A2Z
Join us on Telegram Group for the Latest Aviation Updates. Subsequently, follow us on Google News.