ISTANBUL- Türkiye's national airline intends to enhance its global reach by introducing new flights to destinations such as Detroit, Osaka, and destinations in Australia, as highlighted by Ahmet Bolat, the Chairman of the Board and Executive Committee at Turkish Airlines (TK).
Bolat conveyed during a press briefing that TK, holding the top position worldwide in terms of the number of countries served, shared insights about the company's achievements and offered insights into the forthcoming initiatives of the airline.
Turkish Airlines New Destinations
In the ongoing year, Turkish Airlines has already introduced new flight routes to Palermo, Krakow, and Lusaka, as pointed out by Bolat.
He further mentioned that the airline is focusing on adding 10 specific countries to its scope to entice a higher number of tourists to visit Türkiye, thereby boosting the nation's tourism revenue.
Bolat emphasized, "Our aspiration is to attract a combined total of 10 million tourists from Japan, Singapore, China, Indonesia, Malaysia, South Korea, Australia, Mexico, Canada, and the U.S. within the upcoming three years."
The anticipated outcome of this effort is the potential generation of around $30 billion in revenue by attracting tourists from these designated locations, as highlighted by Bolat.
Strong Growth
As of June, Turkish Airlines has secured the eighth spot globally and was the second-largest airline in Europe. Further claiming a market share of 2.6 percent, according to the airline's executive.
Operating with a fleet comprising 425 aircraft, the airline serves 344 destinations across 128 countries.
Bolat highlighted, "In the past decade, our presence in the global cargo market has surged more than threefold, currently standing at 5.4 percent."
Over the last year, Turkish Airlines' shares have surged by over 200 percent, positioning it among the top ten airline companies. The national carrier has ascended 17 ranks to secure the eighth position worldwide in terms of market capitalization.
Reaching a market capitalization of $13.6 billion, Turkish Airlines is witnessing a growing interest in its shares, as underscored by Bolat.
He expressed his anticipation, stating, "I am confident that our market capitalization will soon approach that of United Airlines, presently valued at $17.5 billion, which currently holds the fifth spot."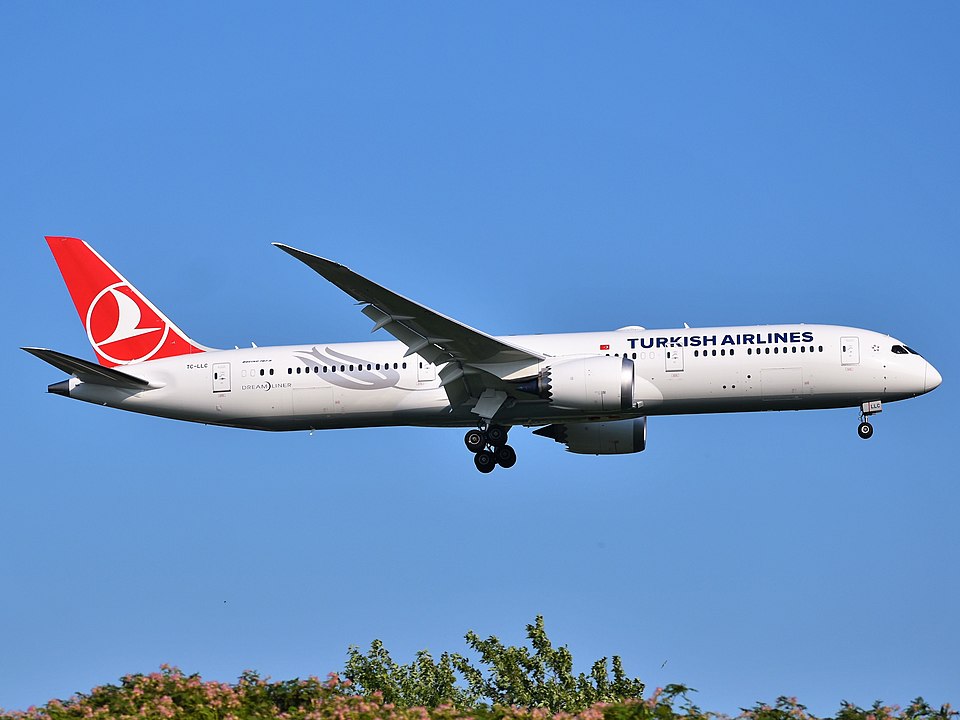 Increase in Revenue and Profit
According to the company's latest financial report, Turkish Airlines witnessed a substantial growth of 17.8 percent in net income during the first half of 2023 compared to the same period last year, reaching a figure of $868 million.
The total revenues exhibited a remarkable surge of over 25 percent, totaling $9.5 billion. While the profit derived from the core operations experienced a remarkable 31 percent rise in comparison to January-June of the previous year, amounting to $908 million.
In the second quarter, the carrier's net profit climbed by 10 percent year-on-year, reaching $635 million. Subsequently, a 13.5 percent increase in revenues reached $5.15 billion.
Throughout the January-July timeframe, Turkish Airlines effectively transported a total of 47.3 million passengers. Further signifying a notable uptick of 22 percent from the previous year.
The count of international passengers increased by nearly 22 percent, reaching 29.8 million. While domestic passenger numbers escalated by 22 percent, reaching 17.5 million.
Stay tuned with us. Further, follow us on social media for the latest updates.
Also Read: US Airlines, Including American, United, Delta, and Southwest, want you to Dress Properly – Aviation A2Z
Join us on Telegram Group for the Latest Aviation Updates. Subsequently, follow us on Google News.