UNITED STATES- A recently published Air Travel Consumer Report has evaluated and ranked US Airlines based on the frequency of incidents involving the involuntary removal of passengers (Bumped) from flights.
As the list of factors causing air travel to become increasingly troublesome grows, travelers are making concerted efforts to exercise additional caution regarding the timing, destinations, and airlines they choose for their flights.
US Airlines Bumped Most Passengers
For every optimistic report emerging about the current state of the aviation industry in the United States. There appears to be another report shedding light on a concern and evaluating airlines based on their performance.
From mishandled baggage to flight disruptions and cancellations, information on nearly every aspect is now readily available. Further, making preemptive research and the pursuit of the top-performing airlines an integral aspect of travel preparation.
A "bumping" occurs when airlines sell more seats than they actually have available, assuming that some passengers won't show up. However, when all passengers do arrive, the flight becomes oversold, causing complications for the airline.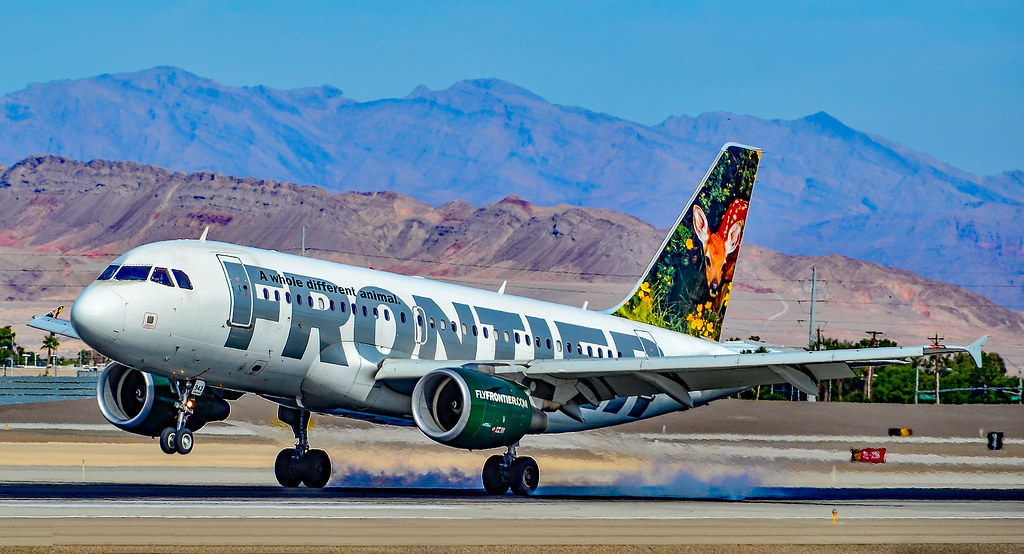 Top 5
Here are the top 5 U.S. airlines that have the highest likelihood of bumping passengers from flights. This is based on data from January to March 2023: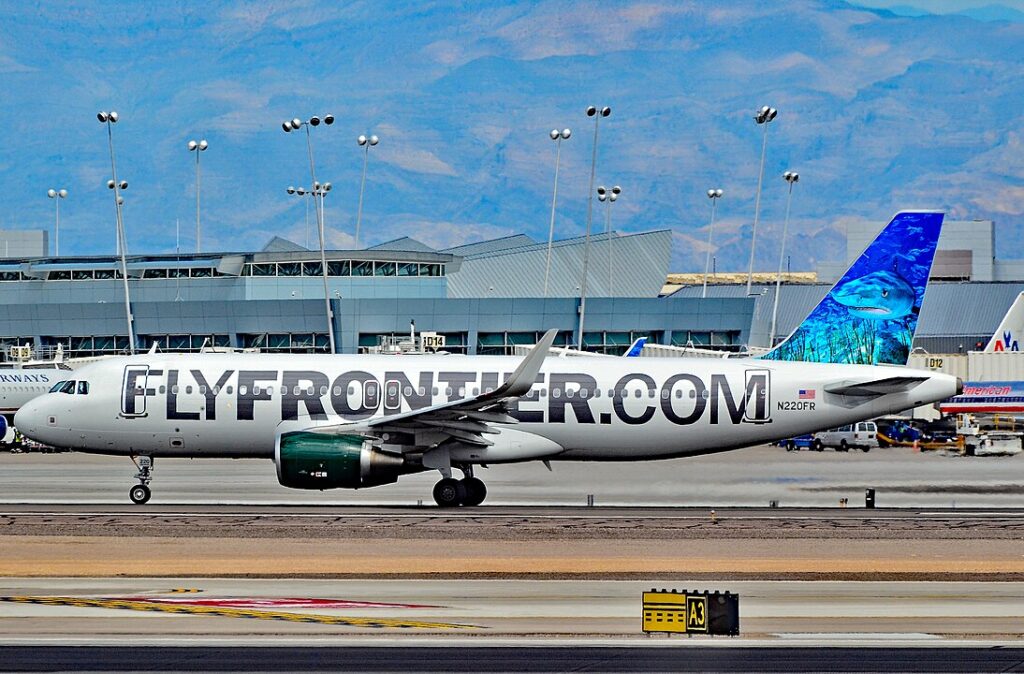 With 3,395 voluntary bumpings and 2,442 involuntary bumpings. The report reveals that Frontier has a rate of 3.73 bumped passengers for every 10,000 passengers booked due to oversold tickets, marking the highest bumping rate among all U.S. airlines.
Envoy Air, previously known and still operating as American Eagle Airlines, is another contender on the list.
They did 1,079 voluntary bumpings and 138 involuntary bumpings. Being the main regional carrier for American Airlines, Envoy Air holds the second position for the highest bumping incidents, with a rate of 0.45 passengers per 10,000.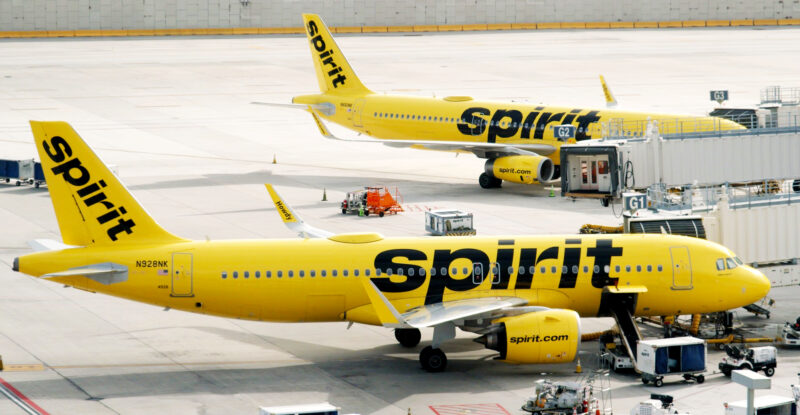 Spirit Airlines is in a tie with Envoy Air in this regard. The airline encountered 4,127 voluntary bumpings and 444 involuntary bumpings. With a bumping rate of 0.45 passengers per 10,000, Spirit Airlines shares the same ranking as Envoy Air.
This low-cost carrier tends to polarize opinions, attracting budget-conscious travelers due to its affordable fares while also becoming a target for social media mockery due to its minimalistic service approach.
4) PSA Airlines (OH)
Next on the list is PSA Airline, another American Airlines (AA) regional carrier based in Ohio. The airline experienced 714 voluntary bumpings and 108 involuntary bumpings.
With a bumping rate of 0.43 passengers per 10,000, PSA Airlines stands as one of the carriers with higher bumping incidents in the industry.
Moving forward, American Airlines takes the fifth spot on the list with 4,864 voluntary bumpings and 1,123 involuntary bumpings. As two of their regional carriers have already been mentioned, it's not entirely unexpected to find American Airlines on this ranking.
With a bumping rate of 0.33 per 10,000 passengers, American Airlines stands as the major U.S. carrier most prone to bumping passengers, whether voluntary or involuntary.
While the next five in sixth to tenth position include (in order) Skywest (OO), Republic Airways (YX), Southwest (WN), Alaska Airlines (AS), and finally, JetBlue (B6).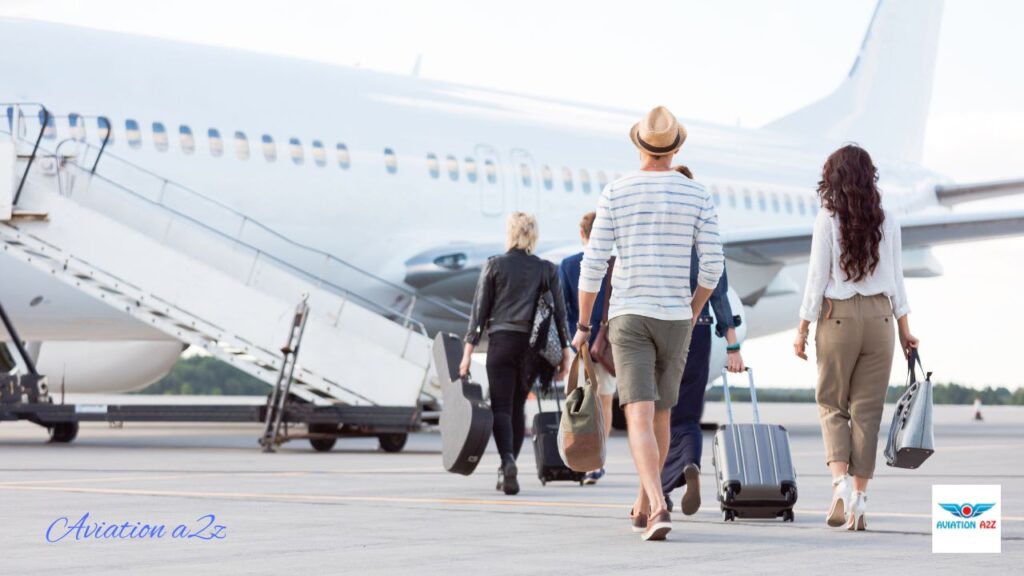 Bottom Line
To put it simply, bumping occurs when airlines sell more seats than are available, expecting some no-shows. If all passengers show up, the flight becomes oversold.
In such cases, airlines initially seek volunteers to give up their seats, usually with compensation. When no one volunteers, the airlines have to refuse boarding to some passengers. This can involve those who checked in later and even factors like fare paid or frequent flyer status.
This content was initially featured on TravelOffPath.com.
Stay tuned with us. Further, follow us on social media for the latest updates.
Also Read: US Airlines, Including American, United, Delta, and Southwest, want you to Dress Properly – Aviation A2Z
Join us on Telegram Group for the Latest Aviation Updates. Subsequently, follow us on Google News.