FLORIDA- Avelo Airlines (XP), an ultra-low-cost carrier, has expressed contentment with the initial performance of its nonstop services launched at Daytona Beach International Airport.
This comes a month after the airline initiated flights from Daytona to New Haven, Connecticut, and Wilmington, Delaware.
Avelo Cuts Two Orlando Routes
The situation contrasts with Avelo's operations at Melbourne Orlando International Airport, situated around a two-hour drive south of Daytona. Last week, the airline revealed its decision to discontinue the twice-weekly nonstop service to Raleigh/Durham, North Carolina.
Additionally, Avelo confirmed the indefinite postponement of its plans for nonstop flights between Melbourne and Wilmington, Delaware.
With these changes, Melbourne's Brevard County airport is left with only one Avelo route, consisting of its twice-weekly nonstop flights to and from New Haven.
Director Remarks
According to Greg Donovan, the airport director at Melbourne Airport, the rationale behind Avelo's choice to discontinue nonstop service on two out of the three originally planned routes at the municipal airport is primarily due to low passenger demand.
This insight was shared with Florida Today, a sister publication of The Daytona Beach News-Journal.
Avelo flights connecting Raleigh/Durham experienced a seat occupancy rate of only 30%.
Furthermore, the advance ticket sales for flights between Melbourne and the Philadelphia/Wilmington market were so minimal that the airline ultimately decided not to proceed with the scheduled launch of those flights on June 28.
Avelo's spokeswoman, Courtney Goff, shared with Florida Today that the demand for flights to Philadelphia/Wilmington, DE, and Raleigh-Durham, NC, did not meet the anticipated levels.
However, she mentioned that the route to New Haven is showing better performance.
Situation at Dayton
Avelo initiated its twice-weekly nonstop service from Daytona Beach to New Haven on June 22, which coincided with the launch of the same route from Melbourne.
Additionally, it introduced twice-weekly flights from the Volusia County airport to Philadelphia/Wilmington on June 23.
As of this week, the flights operated by Avelo at Daytona Beach have experienced impressive seat occupancy rates. An average of 97% of available seats are filled on routes to and from New Haven. While 89% for flights to and from Philadelphia/Wilmington.
Avelo's spokesperson, Goff, conveyed to The News-Journal on Monday that the performance of their service at Daytona Beach has been highly satisfactory.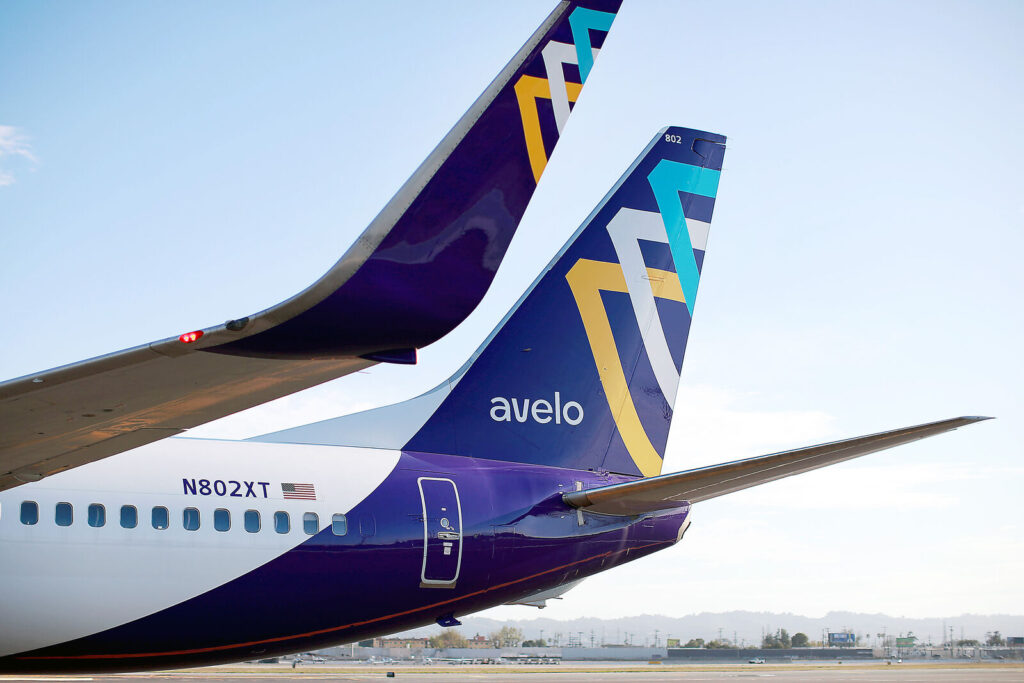 Decision Despite Inducements
Both Daytona and Melbourne airports extended economic incentives to persuade Avelo to explore their locations.
Daytona Airport's incentives encompassed a "revenue guarantee" of $1 million, providing Avelo the option to access that fund to cover operational expenses if it fell short of achieving the minimum revenue targets from ticket sales during its initial two years of operation.
Melbourne Airport provided incentives by waiving landing, terminal, and ground-handling fees for Avelo during its initial two years of operation.
Additionally, the airport authority board and the Space Coast Office of Tourism committed to allocating a combined total of $275,000 to promote the airline's services.
Last year, Daytona Airport witnessed an enhancement in its passenger traffic figures. Subsequently, reaching 586,118 passengers, translating to an average of approximately 1,600 passengers per day.
During the same year, Melbourne Airport also experienced an increase in its passenger traffic. Further totaling 701,257 passengers, with an average of over 1,900 passengers per day.
Stay tuned with us. Further, follow us on social media for the latest updates.
Also Read: US Airlines, Including American, United, Delta, and Southwest, want you to Dress Properly – Aviation A2Z
Join us on Telegram Group for the Latest Aviation Updates. Subsequently, follow us on Google News.