MUMBAI- Uber, the leading ridesharing app in India, has announced the launch of its flagship electric vehicle (EV) product, Uber Green, at Chhatrapati Shivaji Maharaj International Airport (CSMIA) in Mumbai (BOM).
This marks a significant step towards enhancing sustainable mobility in the country, as Uber now offers on-demand EV rides through its Uber Green service.
Uber Rides Green at Mumbai Airport
Starting from the Mumbai International Airport, Uber Green is now available for passengers seeking a green ride to and from the airport.
A dedicated pick-up zone has been established at Terminal 2 to facilitate this service, ensuring convenient access for riders.
Uber Green is also accessible across various parts of Mumbai, providing a wider range of passengers with the opportunity to contribute to carbon emission reduction and sustainable mobility.
In collaboration with Adani Airports, Uber is proud to launch Uber Green in Mumbai. Further, the partnership reflects a shared commitment to sustainability and aims to simplify the adoption of eco-friendly practices.
By offering on-demand electric rides, Uber seeks to provide riders in Mumbai with a convenient and zero-emission transportation option. Subsequently, moving their journey towards electrification.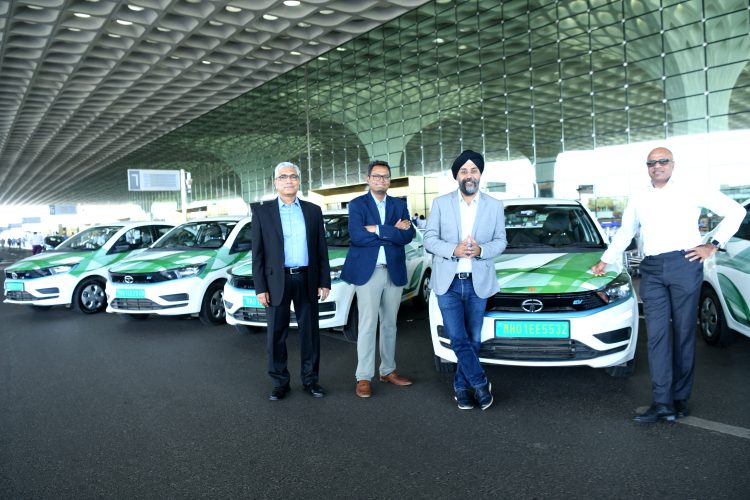 Expressing enthusiasm about the launch, a Uber India and South Asia spokesperson stated, "Sustainability shouldn't be complicated. It should be effortless. Subsequently, Uber Green, riders can make a small change that collectively leads to a significant environmental impact. one ride at a time."
"By offering on-demand electric rides, we aim to provide a convenient and zero-emission transportation option for our riders in Mumbai. Further taking a major step forward in our electrification journey," added the spokesperson.
The spokesperson at Chhatrapati Shivaji Maharaj International Airport highlighted the partnership with Uber and the significance of the Uber Green launch.
They emphasized the airport's commitment to sustainability. Further, they mentioned achieving the esteemed Highest-Level 4+ "Transition" certification of the Airport Carbon Accreditation (ACA) program.
By providing passengers with on-demand EV rides, the airport, and Uber collectively contribute to sustainable transportation and carbon emission reduction in Mumbai, promoting eco-friendly mobility.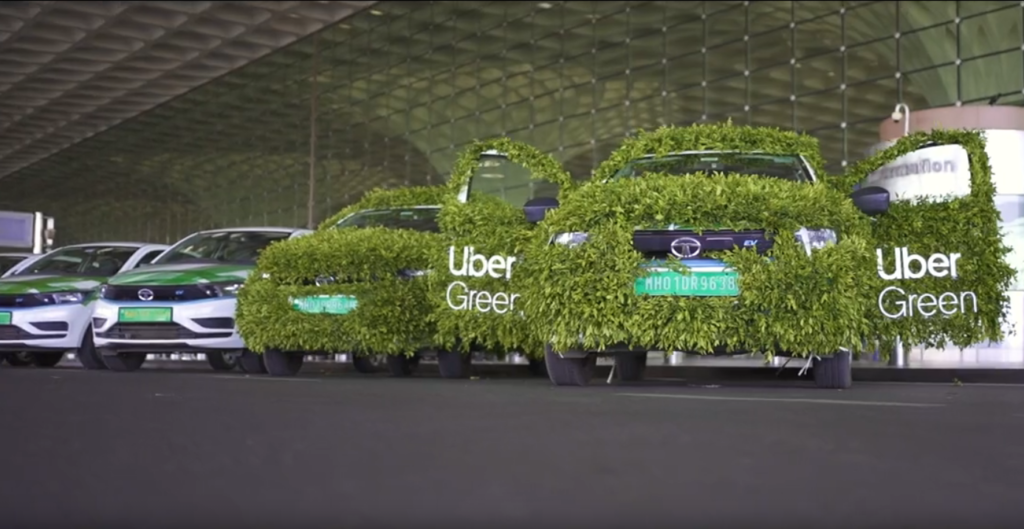 A Greener Future for All
Uber's commitment to a greener future goes hand in hand with its dedication to providing reliable and affordable transportation options. Further, Uber Green plans to expand to other cities. Subsequently, riders can now travel sustainably. Further contributing to a cleaner and healthier planet.
By choosing Uber Green, passengers can enjoy a sustainable ride while minimizing their impact on the environment.
Booking an Uber Green trip is simple and convenient:
Open the Uber app and enter your destination.
Select Uber Green at the bottom of the screen.
Review the booking details, including the trip price, and tap "Confirm Green."
Sit back, relax, and enjoy your sustainable ride!
Uber Green at Mumbai Airport marks a significant milestone in the pursuit of sustainable transportation. Further, Uber is leading the way towards a greener future for all.
Stay tuned with us. Further, follow us on social media for the latest updates.
Also Read: US Airlines, Including American, United, Delta, and Southwest, want you to Dress Properly – Aviation A2Z
Join us on Telegram Group for the Latest Aviation Updates. Subsequently, follow us on Google News.