CHICAGO- Today (On July 27, 2023), United (UA) Airlines became the first US airline to add Braille to aircraft interiors, helping millions of travelers with visual disabilities more easily navigate the cabin independently.
According to the Department of Transportation, about 27 million people with disabilities traveled by air in 2019.
United Adds Braille in its Cabin
The airline currently has equipped about a dozen aircraft with Braille markings for individual rows and seat numbers as well as inside and outside the lavatories. United expects to outfit its entire mainline fleet with Braille by the end of 2026.
"Finding your seat on a plane or getting to the restroom is something most of us take for granted, but for millions of our customers, it can be a challenge to do independently," said Linda Jojo, Executive Vice President, Chief Customer Officer for United.
"By adding more tactile signage throughout our interiors, we're making the flying experience more inclusive and accessible, and that's good for everyone," added Jojo
In addition to adding Braille, United is working with the National Federation of the Blind (NFB), the American Council of the Blind (ACB), and other disability advocacy groups to explore the use of other tactile navigational aids throughout the cabin, such as raised letters, numbers, and arrows.
"We applaud United for taking an important step toward making its aircraft more accessible to blind passengers," said NFB President Mark Riccobono.
"The flight experience is often frustrating for a number of reasons, one of which is the amount of information that is available exclusively through printed signs and other visual indicators. We hope to continue working with United to explore additional ways to make flying more accessible and less stressful for blind passengers," adds Riccobono.
In-Flight Navigational Aids
For the eighth-straight year, United was recognized as the Best Place to Work for Disability Inclusion and earned a top score on the Disability Equality Index benchmarking tool, a joint initiative of the American Association of People with Disabilities and Disability:IN to advance the inclusion of people with disabilities.
"United is taking additional steps to create an accessible airline passenger experience through braille signage," said ACB Interim Executive Director Dan Spoone.
"We appreciate the airline's continued exploration of additional in-flight navigational aids like large print and tactile indicators, and we encourage all airlines to follow United's lead in making air travel more inclusive for the blind and low vision community," added Spoone.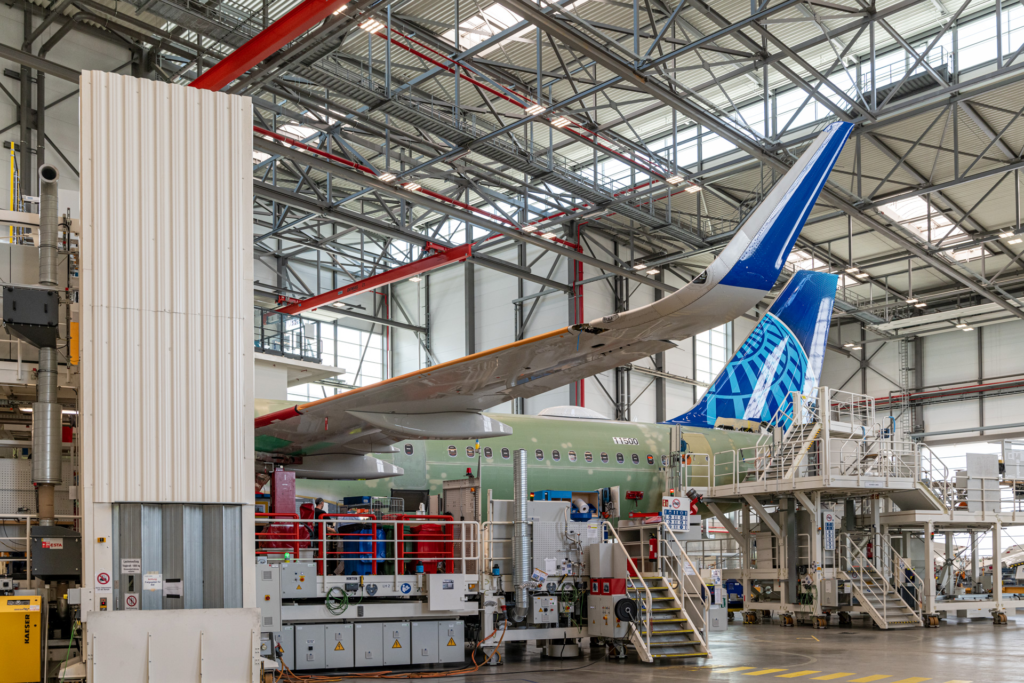 Rollout in coming years
The rollout of Braille to mainline aircraft over the next few years is the latest way United has worked to create accessible solutions for its customers and employees:
The United mobile app was recently redesigned to make it easier to use for people with visual disabilities with increased color contrast, more space between graphics, and reordering how information is displayed and announced to better integrate with the screen reader technologies like VoiceOver and TalkBack.
United's Inflight Seatback Entertainment screens offer a wide range of accessible features such as closed captioning, text-to-speech controls, magnification, explore-by-touch capabilities, audio-described movies, and adjustable and high-contrast text and color correction. As part of United Next, the airline's historic growth plan, the carrier expects to take delivery of about 700 new narrow and widebody aircraft by the end of 2032, all of which will include the latest in seatback screen entertainment options.
Through Bridge, United's Business Resource Group for people of all abilities, employees help create a workplace environment where all can strive to achieve their maximum potential and support our commitment to being an ally for customers with disabilities.
United's long-standing partnership with Special Olympics provides employment opportunities to athletes through the Special Olympics Service Ambassador program.
This workforce development initiative provides a forum to work alongside Airport Operations and Customer Service teams to assist customers.
The airline also supports Special Olympics through volunteerism, fundraising, and travel support to attend national and international competitions.
Stay tuned with us. Further, follow us on social media for the latest updates.
Also Read: US Airlines, Including American, United, Delta, and Southwest, want you to Dress Properly – Aviation A2Z
Join us on Telegram Group for the Latest Aviation Updates. Subsequently, follow us on Google News.