ABU DHABI- UAE national carrier Etihad Airways (EY) has revealed its extraordinary "Mission Impossible Deals," offering exclusive discounts on selected destinations within its network for travel between September 10 and December 10.
The promotion coincides with the highly anticipated release of the feature film Mission: Impossible – Dead Reckoning Part One.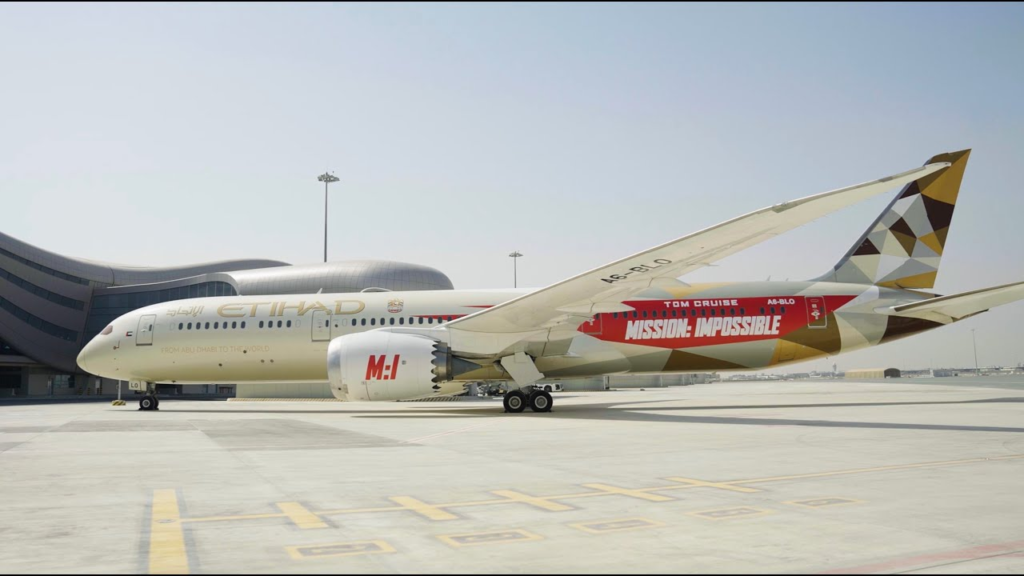 Etihad Airlines Special Mission Impossible Fares
The enticing "Mission Impossible Deals" apply to sought-after destinations such as Mumbai and Delhi in India, as well as the popular South East Asian hotspots Kuala Lumpur (Malaysia) and Bangkok (Thailand) on the Etihad network.
However, travellers must act swiftly, as these exceptional deals are set to self-destruct on July 31.
Expressing his enthusiasm, Arik De, the Chief Revenue Officer of Etihad Airways, stated, "Etihad Airways is on a mission to bring 'Impossible Deals' to its guests in celebration of its partnership with Mission: Impossible – Dead Reckoning Part One."
"We're excited to seal our partnership for the latest in the Mission: Impossible series. We know the demand for travel is sky-high this summer, but with Etihad's Impossible Deals, we hope to make your travel missions possible!" added Mr De.
De revealed the incredible fares for this limited-time offer. Travelers can book Economy class tickets to Mumbai starting from AED895 or to Delhi from AED995.
For those seeking to explore Kuala Lumpur, Economy fares begin at AED2,795, while fares to Bangkok start at AED2,895.
Moreover, those with their sights set on European cities can take advantage of fares as low as AED2,445 to Zurich or indulge in a luxurious Business class experience starting from AED14,995.
Enhanced In-Flight Experience
To enhance the travel experience, Etihad offers complimentary 'Chat' messaging to all passengers flying on its wide-body fleet.
By signing in with an Etihad Guest membership or enrolling online before flying, travelers can enjoy free access to popular messaging apps such as WhatsApp, Botim, Messenger, and WeChat, among others, throughout their entire flight.
Etihad is introducing a dedicated Mission: Impossible channel on E-BOX, its inflight entertainment service to delight its passengers further.
This channel will feature all six movies from the Mission Impossible series and captivating behind-the-scenes content. Further ensuring an immersive entertainment experience during the journey.
In conclusion, Etihad Airways' "Mission Impossible Deals" presents an exceptional opportunity for travelers to embark on unforgettable adventures at unbeatable prices.
Adventurers are urged to seize the opportunity with the special offers set to expire on July 31. Subsequently, make their travel missions possible with Etihad Airways.
Stay tuned with us. Further, follow us on social media for the latest updates.
Also Read: US Airlines, Including American, United, Delta, and Southwest, want you to Dress Properly – Aviation A2Z
Join us on Telegram Group for the Latest Aviation Updates. Subsequently, follow us on Google News.