ABU DHABI- Etihad Airways (EY) has announced its plans to reintroduce the iconic Airbus A380 aircraft on select frequencies between Abu Dhabi (AUH) and London Heathrow (LHR) starting July 25, 2023.
This move marks the popular airliner's return, allowing passengers to experience the renowned amenities. This includes the exclusive Residence Class.
Etihad Airways Reactivating Airbus A380 Fleet
The Abu Dhabi-London Heathrow route is serviced by the state-of-the-art Airbus A350-1000 aircraft, known for its advanced features and comfort. However, Etihad Airways aims to enhance the travel experience by reintroducing the spacious A380 on this route.
Initially, the A380 will be deployed on five weekly frequencies, offering passengers a taste of luxury and comfort.
Subsequently, starting from August 1, 2023, the frequency will increase to 13 weekly flights. Subsequently, meeting the growing demand for travel between Abu Dhabi and London.
By November 1, 2023, the A380 will operate three daily flights, providing passengers with increased flexibility and choice.
This announcement marks the return of the A380 to Etihad Airways' fleet after a hiatus since March 2020. The airline has undertaken a comprehensive service program to ensure that the aircraft is fully airworthy and ready for service following its period of inactivity.
Four of the A380 aircraft will be reintroduced on the Abu Dhabi-London route in mid-2023. These aircraft have undergone extensive maintenance to ensure they meet the highest safety standards and deliver an exceptional flying experience.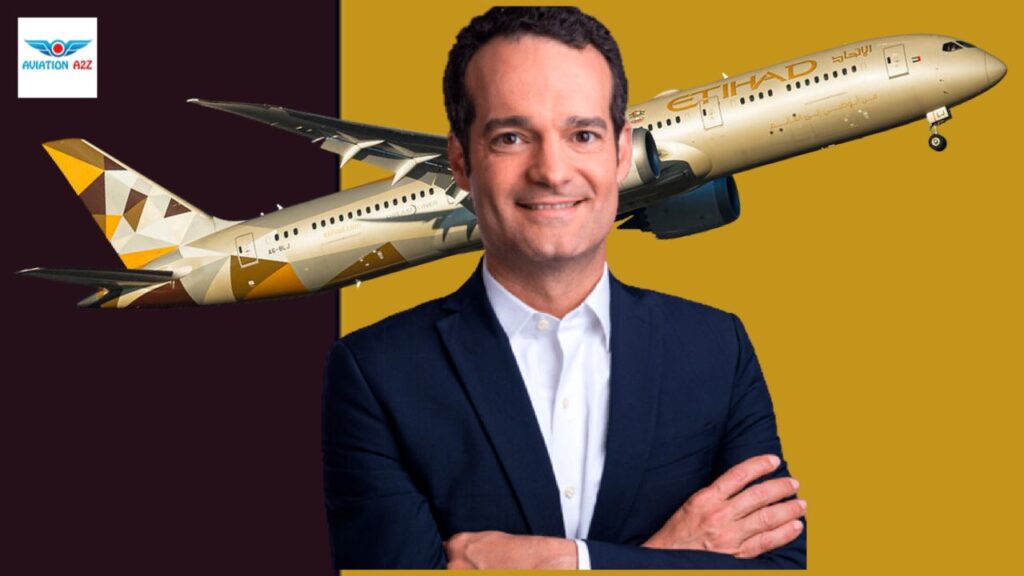 Executive Insights
Etihad Aviation Group's Chairman, His Excellency Mohammed Ali Al Shorafa, expressed his delight at the return of the magnificent A380 aircraft.
He highlighted that reintroducing the A380 would significantly enhance Etihad's capacity in the important UK market, consequently benefiting the wider GCC and Indian subcontinent regions and attracting more visitors to Abu Dhabi.
Etihad Airways CEO, Antonoaldo Neves, acknowledged the anticipation of their guests, who are avid fans of the incredible A380 and its award-winning cabins.
Recognizing the renewed financial viability of the A380, Etihad Airways has made the decision to reintroduce these aircraft into their fleet to meet the growing demand. Neves eagerly looks forward to welcoming guests back on board this extraordinary aircraft.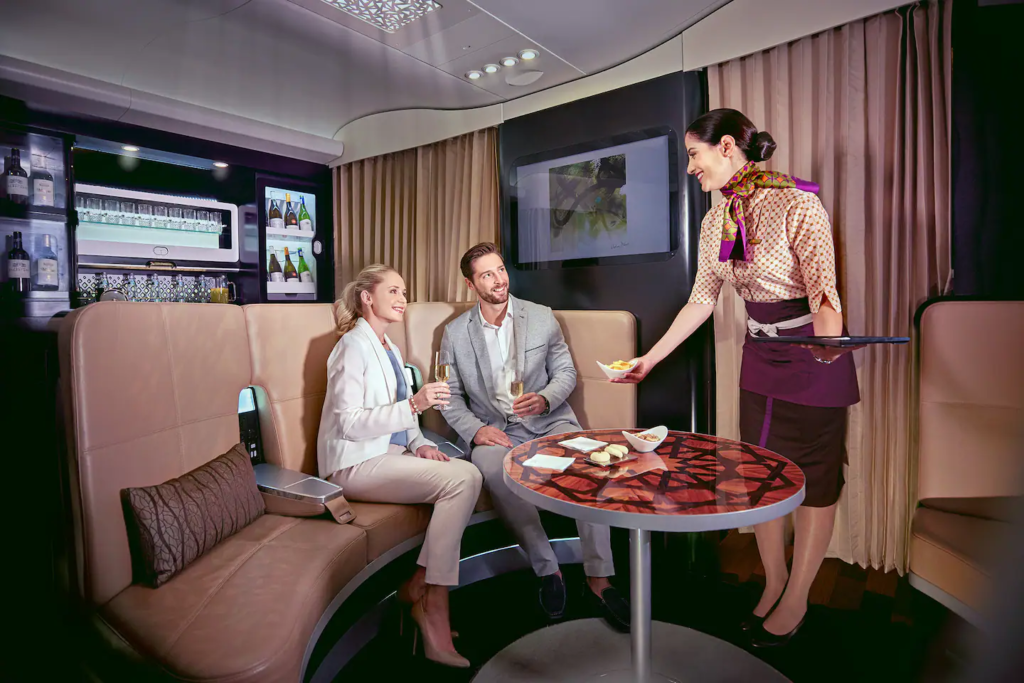 Etihad Best-In-Class Offerings on A380
Etihad's A380 aircraft offer various cabin classes, including The Residence, 9 First Apartments, 70 Business Studios, and 405 Economy Smart Seats. This includes 80 Economy Space seats with a generous seat pitch of up to 36 inches.
The nine First Apartments, positioned across a single aisle, provide passengers with an exclusive living space. Each apartment features a spacious leather lounge chair and an ottoman that can be transformed into a fully-flat bed measuring 80.5″ in length.
The First Apartment boasts ample room and amenities, such as a 24″ swiveling LCD TV monitor and a personal vanity unit. Etihad also plans to introduce The Residence as an optional add-on to elevate the First Class experience further.
For guests traveling in First and Business class, The Lobby serves as a serviced lounge and bar area situated between the two cabins. Here, passengers can relax on comfortable leather sofas, enjoy refreshments, and watch content on a large TV with USB connectivity.
Key Takeaways
Etihad aims to reintroduce four A380s to its fleet in the summer of 2023, with a focus on operating them on London Heathrow routes.
This move will free up capacity for increased frequencies on existing routes and facilitate the launch of new destinations. To support the return of the A380s, Etihad will also add five of their smaller A320 aircraft to the fleet.
Currently, Etihad is diligently preparing the A380s for flight, which includes recruiting and training dedicated A380 teams. Subsequently, comprising pilots, cabin crew, and technical ground staff.
This comprehensive preparation ensures that the A380 operations resume smoothly and deliver a top-notch travel experience for passengers.
As Etihad Airways resumes its A380 operations on the Abu Dhabi-London route, travelers can look forward to a remarkable travel experience onboard the Etihad Airways A380. Further characterized by spaciousness, comfort, and world-class amenities.
Stay tuned with us. Further, follow us on social media for the latest updates.
Also Read: US Airlines, Including American, United, Delta, and Southwest, want you to Dress Properly – Aviation A2Z
Join us on Telegram Group for the Latest Aviation Updates. Subsequently, follow us on Google News.