CHICAGO- United Airlines (UA) announced today a strategic investment in Electric Power Systems (EPS), a leading company specializing in battery technology for a wide range of aerospace applications.
EPS's unique module technology can be adapted to support various batteries, optimizing both performance and safety.
This investment marks United's second venture into electric battery technology, following its previous investment in sodium-ion battery maker Natron.
United Grows Electric Battery Portfolio
United Airlines Ventures President, Michael Leskinen, praised EPS's groundbreaking technology. He highlighted its operational versatility and potential to support the airline's decarbonization efforts.
The compatibility of EPS's modules opens up numerous near-term applications for United. Subsequently, paves the way for future deployment in electrifying and decarbonizing operations.
This investment is essential to United's roadmap to achieve its ambitious goal of reaching net-zero carbon emissions by 2050 without relying solely on traditional carbon offsets.
EPS aims to create a comprehensive battery "ecosystem" for aviation, encompassing aircraft packs and ground charging stations.
The company's focus on lightweight, high-energy storage batteries is critical for the success of electric aviation. Further ensuring competitive economics compared to conventional fossil fuel-powered planes.
CEO of Electric Power Systems, Nathan Millecam, expressed excitement about collaborating with United Airlines Ventures to advance electric aviation technology.
The investment will accelerate the development of cutting-edge powertrain solutions, revolutionizing air travel and fostering a sustainable future for the industry.
Exploring Electric Aircraft Options
United Airlines is exploring the possibility of transitioning its pilot training academy, Aviate®, from internal combustion-powered aircraft to electric ones.
EPS's powertrain technology could serve as the core propulsion system for a family of electric aircraft concepts. It is starting with electric trainers and expands to larger variants as technology progresses.
Furthermore, with over 12,000 pieces of motorized ground equipment, United is actively considering EPS's battery modules to support various applications.
This includes charging electric ground equipment and anticipated future electric aircraft like air taxis. Further electrified auxiliary power unit (APU) start products and electrified cold-chain storage for cargo containers.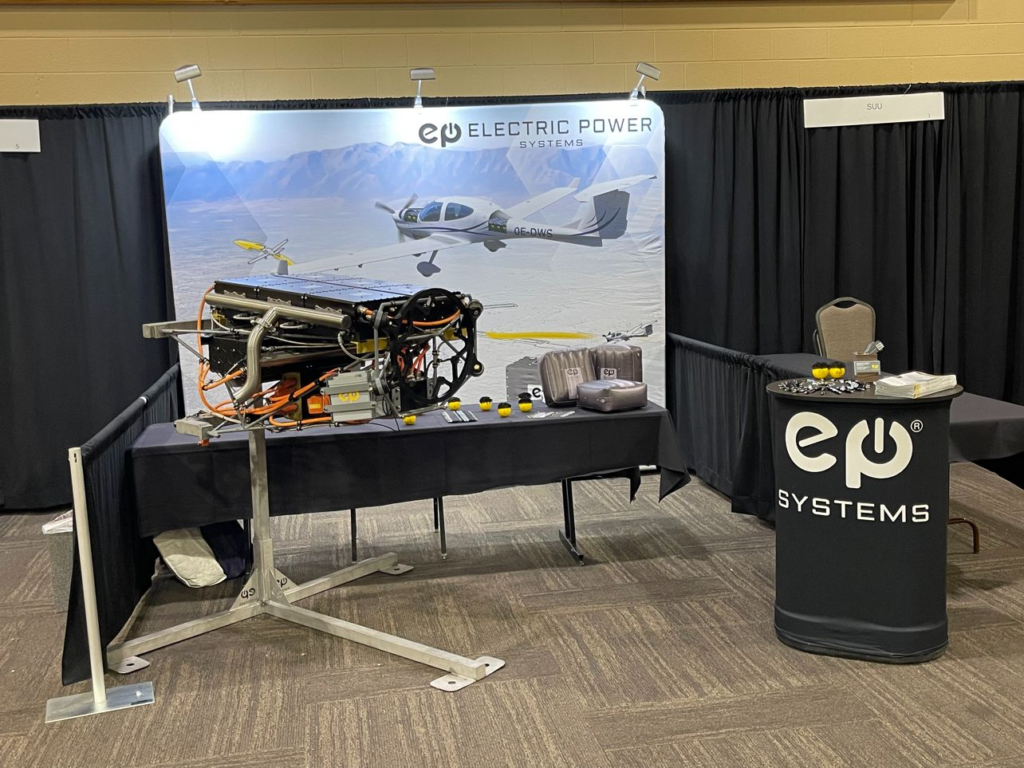 United's Ambitious Commitment to Net Zero Emissions
As part of its comprehensive sustainability strategy, United Airlines aims to reduce its greenhouse gas emissions to zero by 2050 without relying on traditional carbon offsets.
The airline has taken significant steps toward this goal, including launching the UAV Sustainable Flight FundSM, the Eco-Skies Alliance SAF purchasing program, and establishing United Airlines VenturesSM to invest in companies and technologies that can decarbonize air travel.
United's dedication to reducing its carbon intensity by 50% by 2035, validated by the Science-Based Targets Initiative, further demonstrates its commitment to combating climate change.
In May 2023, United became the first U.S. airline to display customers' estimated carbon footprint for each flight during booking, promoting transparency and awareness about emissions.
With the investment in Electric Power Systems, United Airlines takes another significant stride toward a greener future for the aviation industry.
Stay tuned with us. Further, follow us on social media for the latest updates.
Also Read: US Airlines, Including American, United, Delta, and Southwest, want you to Dress Properly – Aviation A2Z
Join us on Telegram Group for the Latest Aviation Updates. Subsequently, follow us on Google News.