CALIFORNIA- Chicago-based United Airlines (UA) has revealed its plans to introduce eVTOL (electric vertical takeoff and landing) flights in the San Francisco Bay Area.
The airline aims to capitalize on its agreement with Eve Air Mobility, signed in 2022. Further, this involves the potential purchase of up to 200 four-passenger aircraft.
United is preparing to establish an air taxi network in partnership with city and state officials and infrastructure providers. Further competing with Eve's rivals Joby and Archer, who are also developing similar aircraft in Silicon Valley.
Locations for the eVTOL flights utilizing Eve's all-electric vehicles, which boast a range of approximately 60 miles, have not yet been specified in this week's announcement.
However, United Airlines has expressed its intention to offer direct connections to its hub airports. Further, the aircraft manufacturer, backed by Brazilian airframer Embraer, expects to obtain type certification by 2026.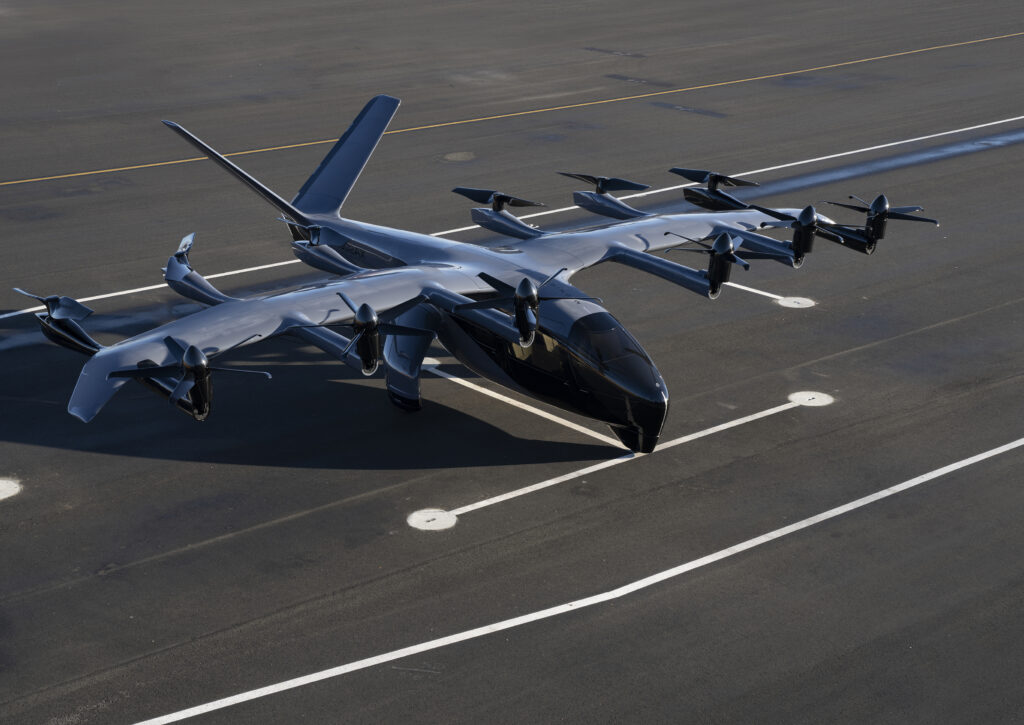 United eVTOL Flights From San Francisco
United Airlines demonstrated its support for the eVTOL industry by investing $15 million in Eve last year.
Additionally, the major carrier holds provisional orders for up to 200 of Archer's Midnight eVTOL vehicles. Collaborating with Archer, United Airlines has plans to launch eVTOL services in New York and Chicago.
Michael Leskinen, President of United Airlines Ventures, emphasized the potential of urban air mobility to revolutionize how customers work, live, and travel.
Leskinen stated, "Eve's proposed route is a critical first step towards making this all-electric and quiet commute a reality for Bay Area residents."

Anticipated Impacts and Partnerships
Eve anticipates that the planned air taxi services will create significant employment opportunities for pilots and aircraft service technicians.
The company highlights the advantage of accessing Embraer's global product and customer support capabilities. Further, they are renowned for their airliners and business jets.
Andre Stein, Co-CEO of Eve Air Mobility, explained that the shared goal is to provide efficient and cost-competitive transportation to residents and visitors in the San Francisco Bay Area.
Stein emphasized the region's suitability for eVTOL flights due to its size, traffic volume, focus on sustainability, and innovation. Further, its commitment to expanding mobility options.
With these strategic initiatives, United Airlines aims to shape the future of transportation by embracing the potential of eVTOL aircraft and revolutionizing the travel experience in urban areas.
Stay tuned with us. Further, follow us on social media for the latest updates.
Also Read: US Airlines, Including American, United, Delta, and Southwest, want you to Dress Properly – Aviation A2Z
Join us on Telegram Group for the Latest Aviation Updates. Subsequently, follow us on Google News.