TOULOUSE- European plane maker Airbus (EPA: AIR) last BelugaXL 6 took off for the first time today at its home place, Toulouse, France. Further, Airbus shared this huge milestone on Twitter and the news with all aviators.
The first Beluga XL entered into service on Jan 13, 2020, and marked a historical event in the aviation industry.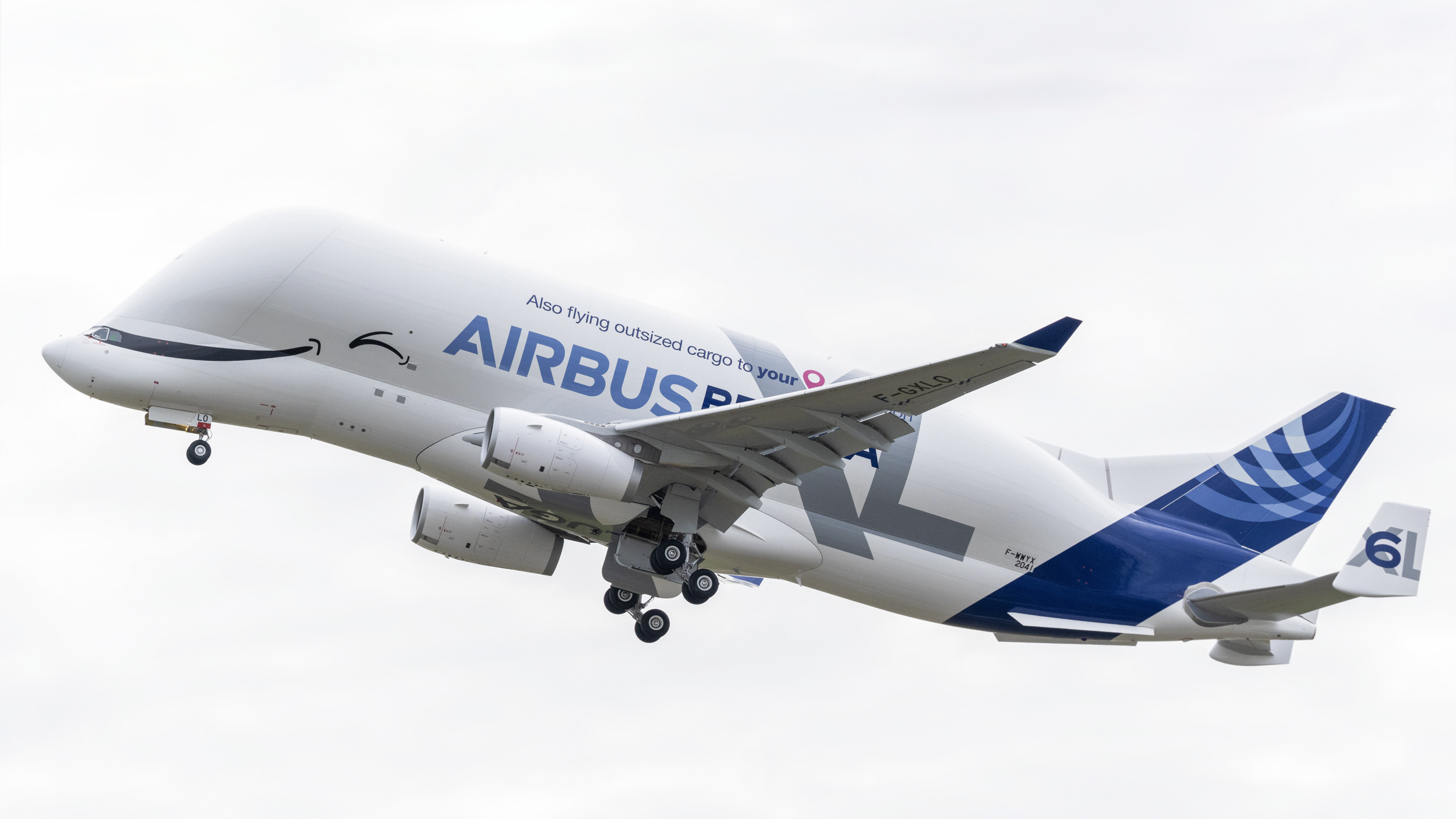 Last Airbus BelugaXL First Flight
Airbus on Twitter wrote, "A BIG week for our much loved #BelugaXL! As our 6th and final gentle giant takes to the skies for the first time today, we also celebrate 5 years since our first XL outsized cargo transporter took her #FirstFlight."
The leading aerospace company then shared some stunning captures of today's flight.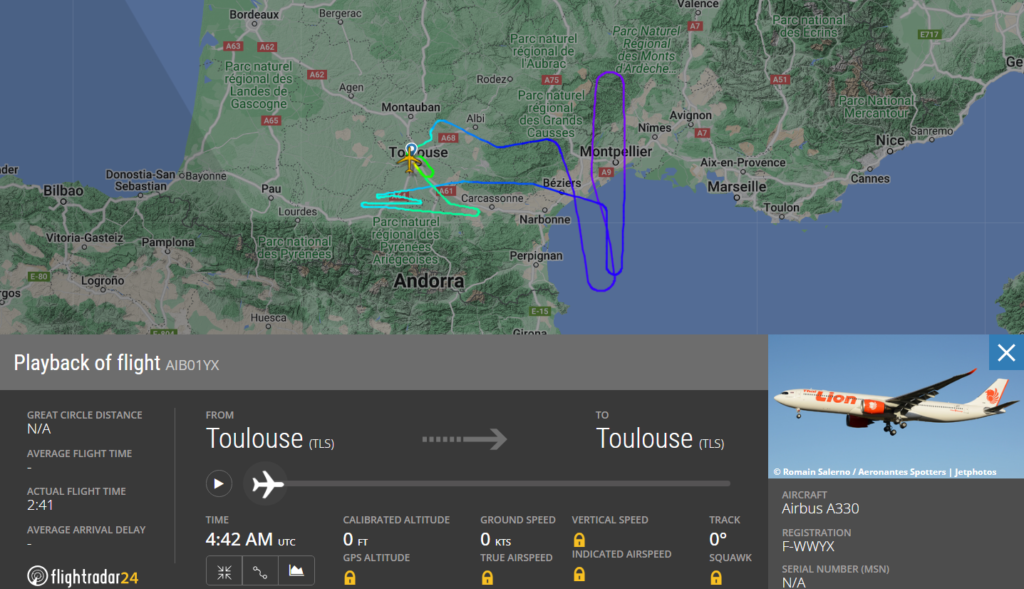 According to Flight Radar 24, the last Airbus BelugaXL 6 has the registration F-WWYX. Further, it made the first test flight from TLS to TLS. It remained airborne for almost two hours and 40 mins. The flight crew also performed some tests at different altitudes and speeds.
On July 3, 2023, Airbus revealed the new and final Beluga XL fresh out of the paint shop. Further, it is the sixth aircraft added to its whalish fleet of Belugas.
The aircraft rollout of the factory is the final one, making the end of the Beluga XL final assembly line. Subsequently, the leading aerospace company took to Twitter to celebrate this significant achievement.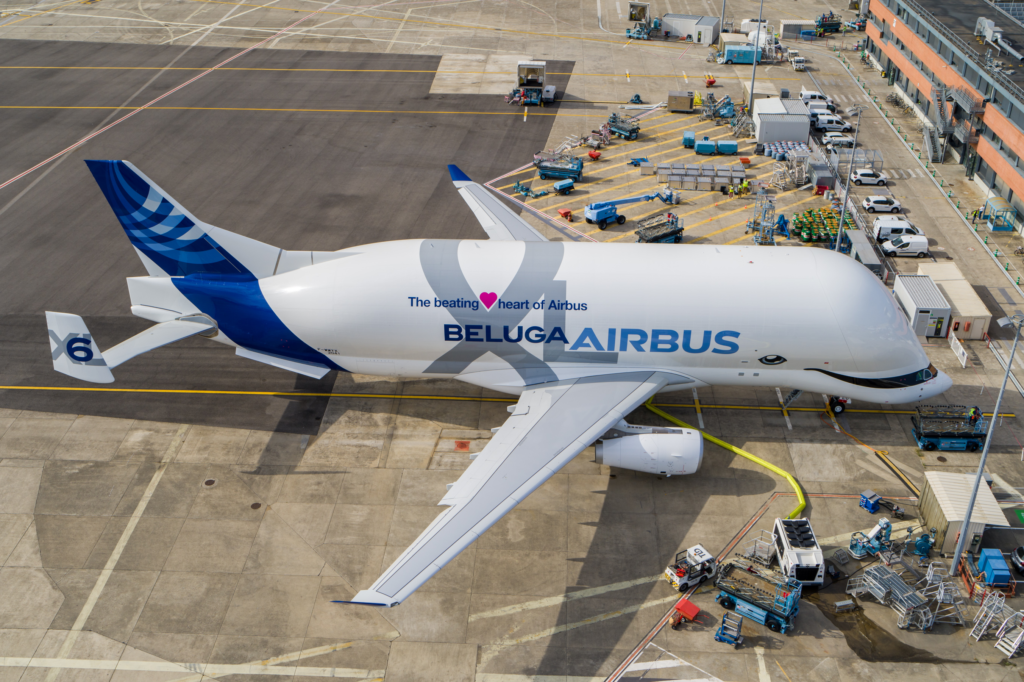 About this Big Whales
Boeing's biggest rival has shared stunning images of its final aircraft. Subsequently, it wrote, "Something BIG has just sneaked out of our paint shop. Check out our latest (and last) #BelugaXL as she gets ready to support outsized cargo operations!"
The first Beluga XL entered into service on Jan 13, 2020, and marked a historical event in the aviation industry.
The aircraft, an essential component of Airbus' industrial system, successfully completed its inaugural operational flight on January 9th. This marks the commencement of the first of six BelugaXL aircraft. It operates in conjunction with the existing BelugaST models.
The remaining aircraft is gradually incorporated into service from 2020 to 2023, wrote Airbus in a 2020 press release.
Having been introduced in November 2014, slightly over five years ago, reaching the milestone of entering into service signifies another remarkable accomplishment for the internal aircraft program.
In November 2019, the European Aviation Safety Agency (EASA) granted Type Certification to the BelugaXL after an extensive flight test campaign. During which it successfully completed over 200 flight tests and accumulated more than 700 flight hours.
Stay tuned with us. Further, follow us on social media for the latest updates.
Also Read: US Airlines, Including American, United, Delta, and Southwest, want you to Dress Properly – Aviation A2Z
Join us on Telegram Group for the Latest Aviation Updates. Subsequently, follow us on Google News.