FRANKFURT- Asiana Airlines (OZ) Flight OZ350 from Seoul (ICN) to Frankfurt (FRA) usually operates with an Airbus A350, a carbon twin-engine aircraft.
However, on Wednesday, July 12, around 4 p.m. local time, aviation enthusiasts were in for a treat as they witnessed a much larger aircraft with Asiana's iconic lettering gracefully landing on runway 25L – the A380 is back!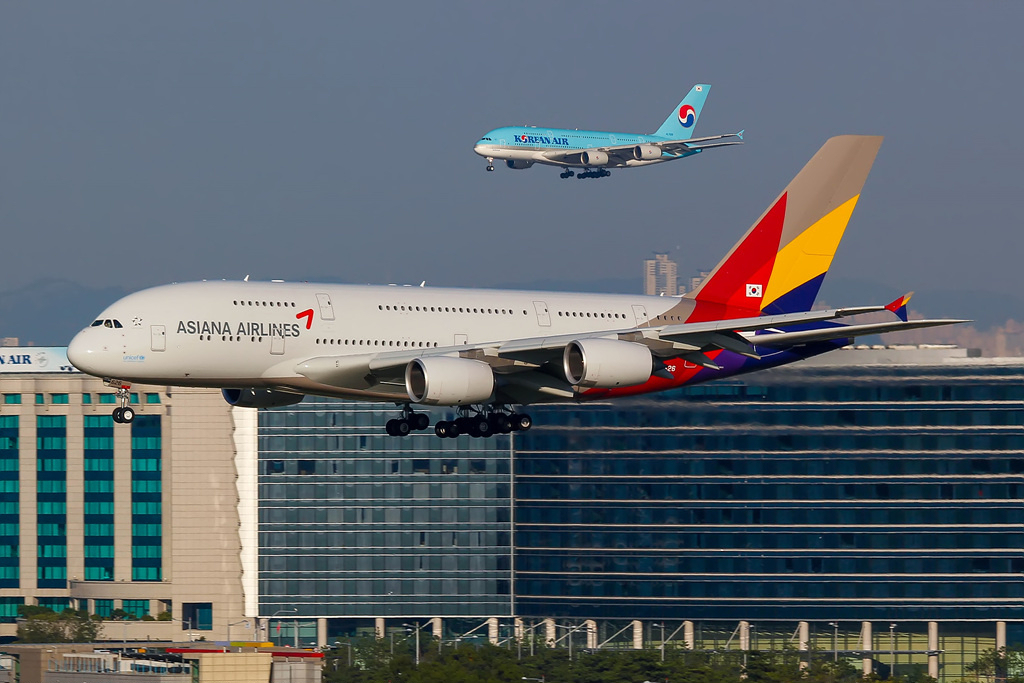 Asiana Airlines Flagship A380 Returns to Frankfurt
The return of the A380 to Frankfurt had been eagerly anticipated, and the excitement among onlookers was evident. The aircraft with registration HL7626 marks Asiana's flagship's comeback after a more than three-year interruption.
Initially, the A380 was introduced on the Seoul-Incheon to Frankfurt route in 2017, but the service was discontinued in 2020 due to the COVID-19 pandemic. Since then, Asiana had been relying on the A350 for its flights.
Aviation enthusiasts and travelers who missed flying on the iconic A380 will have a limited time to experience it again.
Asiana has scheduled the A380 for specific roundtrip flights on selected dates: July 14, 16, 19, 21, 23, 26, 28, 30, and August 2, 4, 6, and 8.
For the remaining flights, the A380 will be replaced by the A350. Additionally, the A495 is currently scheduled to operate for the rest of the summer and upcoming winter schedules.
Superjumbo Experience
The A380 offers a luxurious experience for passengers with its spacious and comfortable cabin. Asiana's A380 can accommodate up to 495 passengers, making it a popular choice for long-haul flights. The airline possesses a total of six A380s, two of which are currently parked.
With the A380 making its presence felt again at Frankfurt Airport, aviation enthusiasts and travelers can relish this exciting opportunity to fly on one of the world's largest and most iconic aircraft.
The limited-time comeback of Asiana's flagship A380 adds an extra thrill to air travel, promising an unforgettable journey for those lucky enough to be onboard.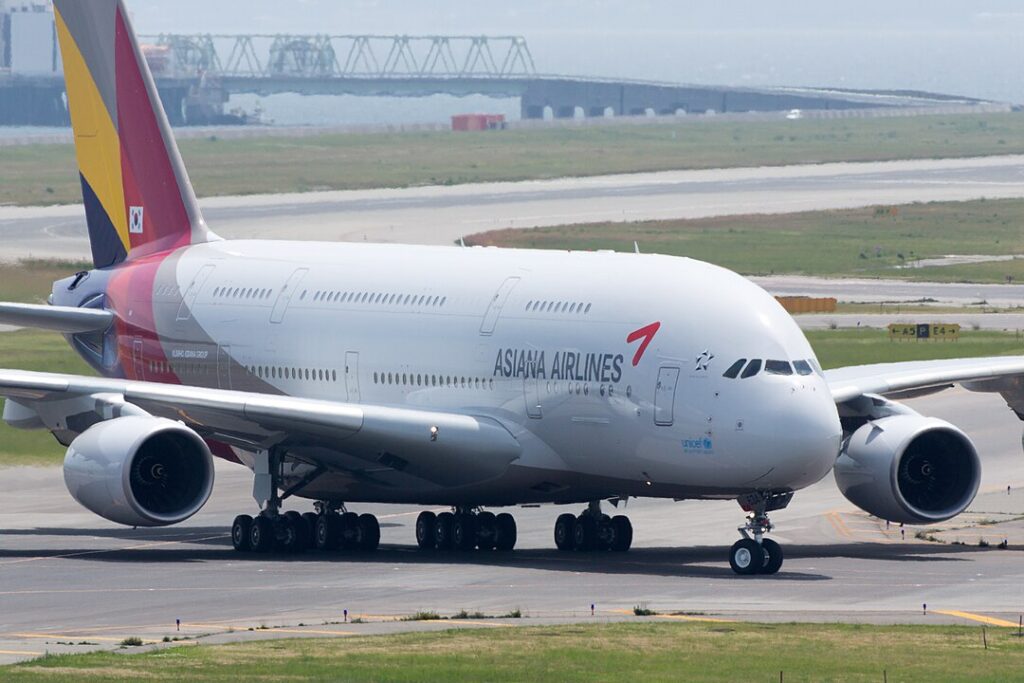 About Asiana
Asiana Airlines, founded in 1988 with the core belief of "maximum safety and customer satisfaction through service," has evolved into a truly global airline. Further, Asiana Airlines excels in customer service, leaving no room for compromise.
Safety remains its utmost concern as it ambitiously works towards becoming the world's leading airline, focusing on sustainable growth. Subsequently, experience a delightful and comfortable journey with Asiana Airlines, which prioritizes your enjoyment and satisfaction.
Stay tuned with us. Further, follow us on social media for the latest updates.
Also Read: US Airlines, Including American, United, Delta, and Southwest, want you to Dress Properly – Aviation A2Z
Join us on Telegram Group for the Latest Aviation Updates. Subsequently, follow us on Google News.