TEXAS- Venus Aerospace, a Houston-based company, is taking strides in building the revolutionary "Stargazer Hypersonic Plane." The aircraft is designed to carry about a dozen passengers, reaching Mach 9, an astounding nine times the speed of sound.
Measuring 150 feet long by 100 feet wide, the Stargazer aims to connect cities worldwide, soaring at a remarkable speed of 6,905 mph while cruising at an altitude of 170,000 feet.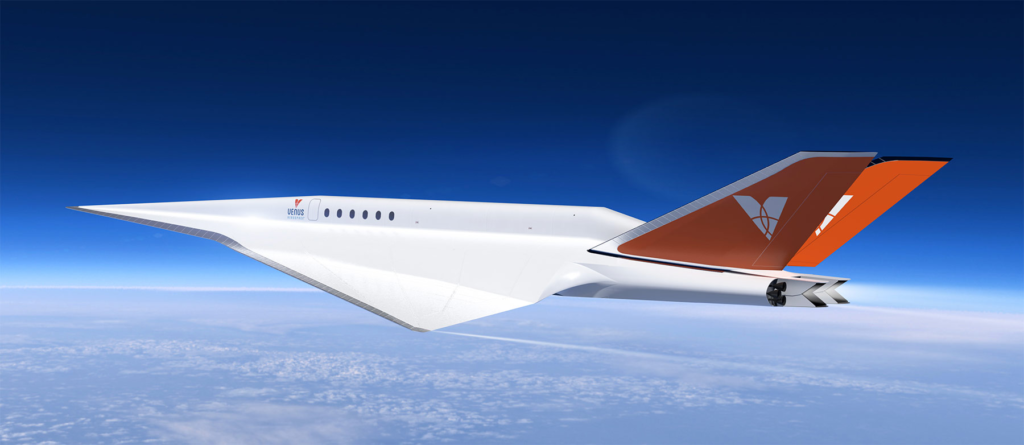 Stargazer: Revolutionary Hypersonic Plane
Venus Aerospace's Co-founder and CTO, Andrew Duggleby, envisions the transformation of science fiction into reality through the groundbreaking rotating-detonation engine.
The engine's combustion occurs continuously inside the aircraft, demonstrated through a recent successful test using a prototype at the Spaceport Houston headquarters.
The rotating-detonation engine is not only capable of achieving supersonic speeds, but it also consumes 20 percent less fuel compared to conventional engines.
The technology, already endorsed by the US Navy, proves promising for next-generation aircraft, especially with the recent successful test utilizing a room-temperature storable propellant.
Advancements in Hypersonic Flight Testing
The 150,000-lb. Stargazer will take off using conventional jet engines and seamlessly transition to rockets at higher altitudes.
While it won't breach the Karman line, which is 100 kilometers above Earth's surface, the aircraft will offer passengers a breathtaking view of the planet's curvature and the darkness of space.
Jim Bridenstine, former NASA administrator and US Congressman, expressed enthusiasm for this pivotal advancement in defense and commercial high-speed travel.
Venus Aerospace's ambitious pursuit of the "Stargazer Hypersonic Plane" brings the world one step closer to realizing the dream of ultra-fast air travel.
With groundbreaking technology and the promise of efficient propulsion systems, the future of hypersonic flight seems bright. As other firms also explore similar concepts, the aerospace industry appears to be on the verge of a major transformation in air travel.
While we await further updates on the Stargazer's development and flight testing, the prospects of supersonic and hypersonic air travel continue to captivate imaginations worldwide.
Stay tuned with us. Further, follow us on social media for the latest updates.
Also Read: US Airlines, Including American, United, Delta, and Southwest, want you to Dress Properly – Aviation A2Z
Join us on Telegram Group for the Latest Aviation Updates. Subsequently, follow us on Google News.