CHICAGO- United Airlines (UA) has unveiled its latest innovation in domestic first-class travel, introducing a cutting-edge United First® seat that incorporates wireless charging stations in every armrest.
This groundbreaking feature is just one aspect of the enhanced passenger experience the new seat offers. This also boasts vegan leather upholstery, 13-inch seatback screens, 18-inch tray tables, Bluetooth connectivity, privacy screens, and an ergonomist-designed cushion.
United Debuts Wireless Charging Onboard
The highly anticipated United First® seat will debut this month on the airline's first 737 aircraft. Subsequently, with a gradual rollout across the summer.
United aims to install the new seats on 200 domestic planes. This includes Boeing 737 NGs, Airbus A321neos, and 737 MAXs, by 2026.
United's Managing Director of Identity, Product, and Loyalty, Mark Muren, expressed the airline's commitment to meeting the evolving needs of modern travelers.
He stated, "This new United First seat is designed around the modern traveler – more charging options, bigger spaces for devices, food, drinks, and personal items, and extra privacy. As we evolve the onboard experience, we're upending old industry norms. Further anticipating future needs to accommodate the new ways people live and travel."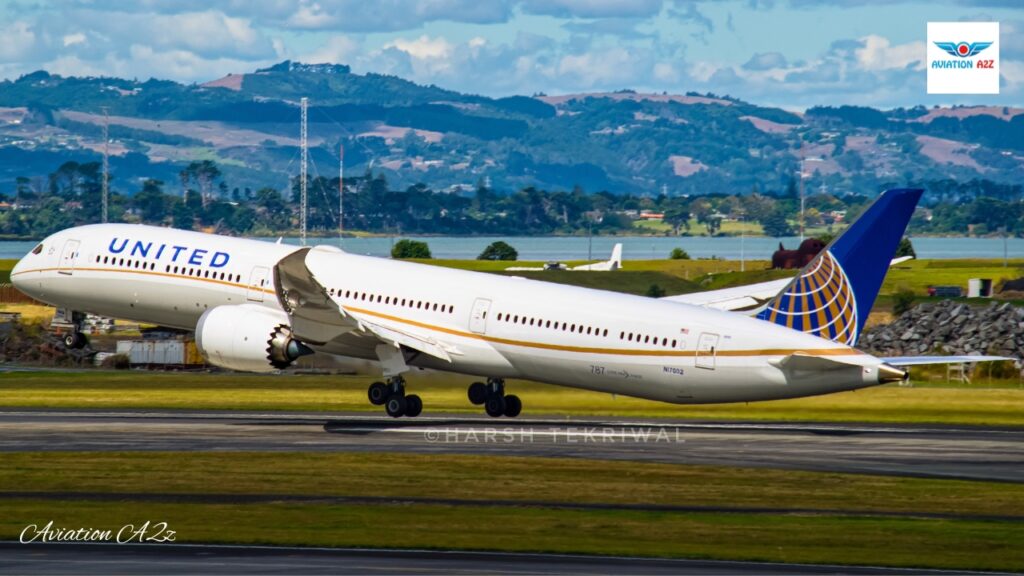 Unparalleled Features for Passenger Comfort
The new United First seats offer various features to enhance passengers' travel experience. Here are the highlights:
1) Charge Multiple Devices at Once
Passengers will be able to charge multiple electronic devices simultaneously thanks to three types of charging docks available in each seat – wireless, AC household-style outlet, and USB-C.
The wireless charger is discreetly located in the armrest compartment. This allows passengers to stay connected to their notifications while freeing up their hands and tray table.
2) Larger, User-Friendly Seatback Entertainment
United has upgraded its seatback entertainment system to recognize the growing preference for a two-screen experience.
The 13-inch, high-definition screens are Bluetooth capable and come equipped with a remote for easy navigation, catering to passengers who prefer using both personal devices and seatback screens simultaneously.
3) More Space for Work and Relaxation
United has thoughtfully designed the new seats to maximize space and functionality. Passengers can enjoy designated areas to store their devices, food, drinks, and more, fully immersing themselves in the onboard experience.
The larger 18 x 8.5-inch tray table features a built-in tablet holder and offers ample space for standard laptops. Italian quartzite cocktail tables and bottle holders between each seat also provide convenient spots for gadgets, beverages, and snacks.
4) More Private, Adjustable Seat
Passenger privacy and comfort have been prioritized with the United First seats. A generous 11 x 19-inch divider separates neighboring seats, while winged headrests and tray tables that deploy from outer armrests reduce unnecessary contact.
The seats also offer a 5-inch recline range and an ergonomist-designed cushion that sits 1 inch lower, catering to passengers of various heights. Moreover, the adjustable aisle armrest can be lowered completely, further enhancing passenger comfort.
Continued Enhancements to United First
In addition to introducing the new seats, United plans to upgrade existing domestic first-class seats on over 200 planes by 2025. Select 737, A319, and A320 aircraft will be redesigned, including new seat cushions, vegan leather upholstery, and winged headrests.
United's collaboration with industry experts, including its own engineering and inflight teams, biomechanics researcher Dr. Matthew Reed from the University of Michigan, and design firm Priestman Goode, underscores the airline's commitment to creating an exceptional and forward-thinking travel experience for its customers.
United's latest domestic first-class seat design overhaul marks a significant milestone, being the first update since 2015.
With the introduction of wireless charging and a host of other enhancements, United Airlines is poised to redefine the comfort and convenience of domestic air travel for years to come.
Stay tuned with us. Further, follow us on social media for the latest updates.
Also Read: US Airlines, Including American, United, Delta, and Southwest, want you to Dress Properly – Aviation A2Z
Join us on Telegram Group for the Latest Aviation Updates. Subsequently, follow us on Google News.