NEW YORK- American Airlines (AA), in collaboration with the Port Authority of New York and New Jersey and Unibail-Rodamco-Westfield (URW) Airports, has announced an ambitious $125 million commercial redevelopment initiative for Terminal 8 at John F Kennedy International Airport (JFK).
The project will revamp the terminal, introduce a new Great Hall, and provide over 60 new shopping and dining options. Further showcasing New York's renowned culinary scene and fostering economic opportunities for the community.
American Airlines Unveils Terminal 8 Redevelopment of JFK
The $125 million commercial redevelopment program for Terminal 8 at JFK is expected to elevate the travel experience for passengers and oneworld® partners of American Airlines.
The project, a joint effort between American Airlines, the Port Authority, and the local community, aims to deliver a world-class dining and shopping experience, capturing the dynamic essence of the New York region.
Terminal 8 recently underwent a $400 million expansion, and this commercial redevelopment initiative will further enhance the customer experience through a complete redesign and expansion of the concessions program.
The program will encompass dining, retail, duty-free shopping, and performance spaces. Further digitally enabled experiences for American Airlines customers.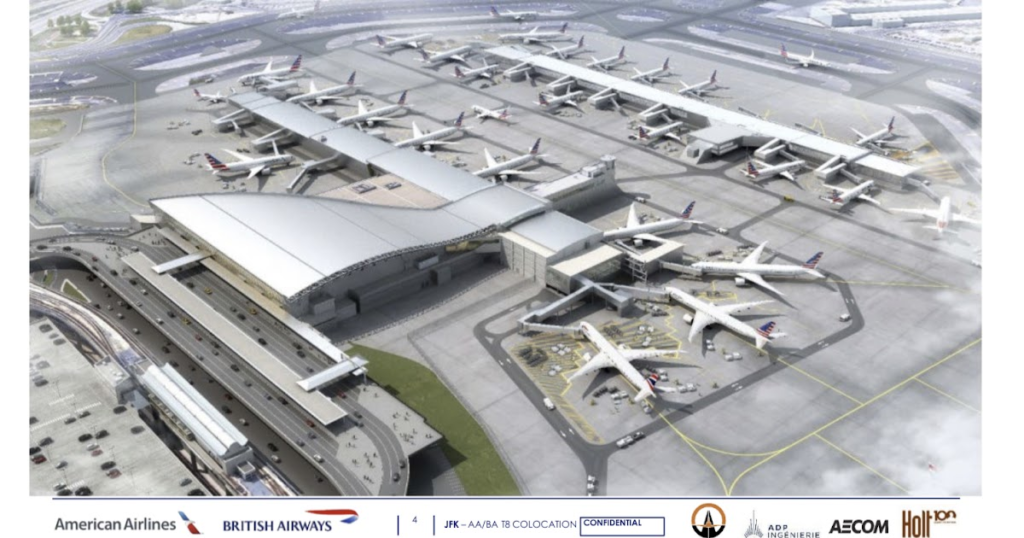 Terminal 8: A Global Gateway
Terminal 8 has gained recognition as a prominent gateway for American Airlines' oneworld partners. Within the past year, British Airways, Iberia, and Japan Airlines relocated their operations to Terminal 8. While Qantas resumed service at the terminal.
The Port Authority's Executive Director, Rick Cotton, described the commercial redevelopment as a significant milestone in the extensive JFK Redevelopment Program.
The initiative promises a world-class travel experience and aims to boost employment opportunities for local communities. Further provide a pathway for local and minority businesses to thrive as design, construction, or concession partners.
Like other new airport terminals, Port Authority Chairman Kevin O'Toole emphasized that Terminal 8 will feature a wide range of local dining and shops. Subsequently, allows visitors from around the world to get a taste of the region's offerings.
Supporting local businesses contributes to creating a unique sense of place that captures the essence of the New York region.
American Airlines selected JFK T8 Innovation Partners, a joint venture led by URW, to spearhead the terminal's redevelopment.
The team includes Phoenix Infrastructure Group, a minority-owned investment firm, and Holt Construction, a premier construction management firm.
Together, they bring expertise in critical infrastructure projects and extensive experience in aviation projects, including Terminal 8's expansion.
URW Airports CEO Dany Nasr emphasized the commitment to celebrating New York's diversity through Terminal 8's concession program.
The redevelopment aims to showcase a mix of local, small, and minority-owned businesses alongside global icons. This will truly represent the best of New York.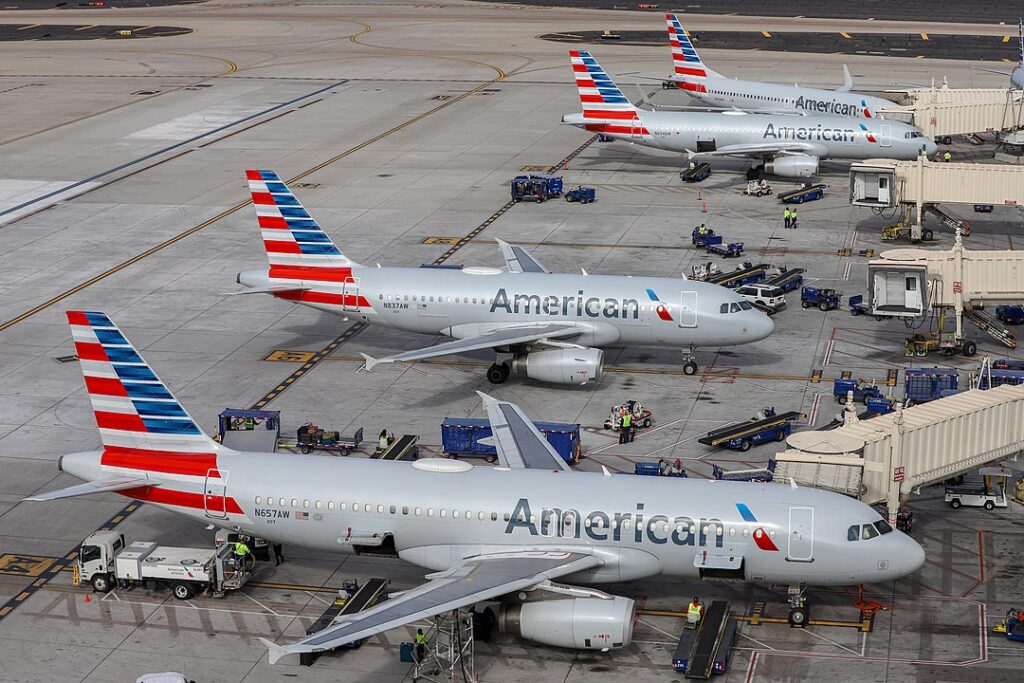 Opportunities for the Community
The redevelopment project places a strong focus on engaging with local communities in Queens, New York City, and New York State. It will create over 300 new concessions jobs at Terminal 8. Further offering operating opportunities for local business owners.
Additionally, T8 Partners, the driving force behind the redevelopment, will launch a small business accelerator program. Further providing technical assistance and innovative leasing approaches to locally owned small businesses.
The redevelopment of Terminal 8 also incorporates sustainability as a fundamental element. T8 Partners has partnered with The Green Restaurant Association to establish a food and beverage program that promotes sustainable business practices.
The aim is to have all eligible tenants become Certified Green Restaurants. Further emphasizing the commitment to environmentally friendly operations.
With the $125 million commercial redevelopment program, American Airlines and its partners are poised to transform Terminal 8 at JFK into a world-class travel destination, showcasing the best of New York while providing economic opportunities for the local community.
Stay tuned with us. Further, follow us on social media for the latest updates.
Also Read: US Airlines, Including American, United, Delta, and Southwest, want you to Dress Properly – Aviation A2Z
Join us on Telegram Group for the Latest Aviation Updates. Subsequently, follow us on Google News.