CHICAGO- A Major US carrier, United Airlines (UA), has unveiled a new feature on its mobile app that aims to simplify the travel experience for customers in the event of flight disruptions.
The innovative self-service tool automatically provides personalized re-booking options, bag tracking information, and meal and hotel vouchers to eligible travelers when their flights are delayed or canceled.
By offering this convenient solution, UA seeks to save customers time and alleviate stress during unforeseen travel challenges.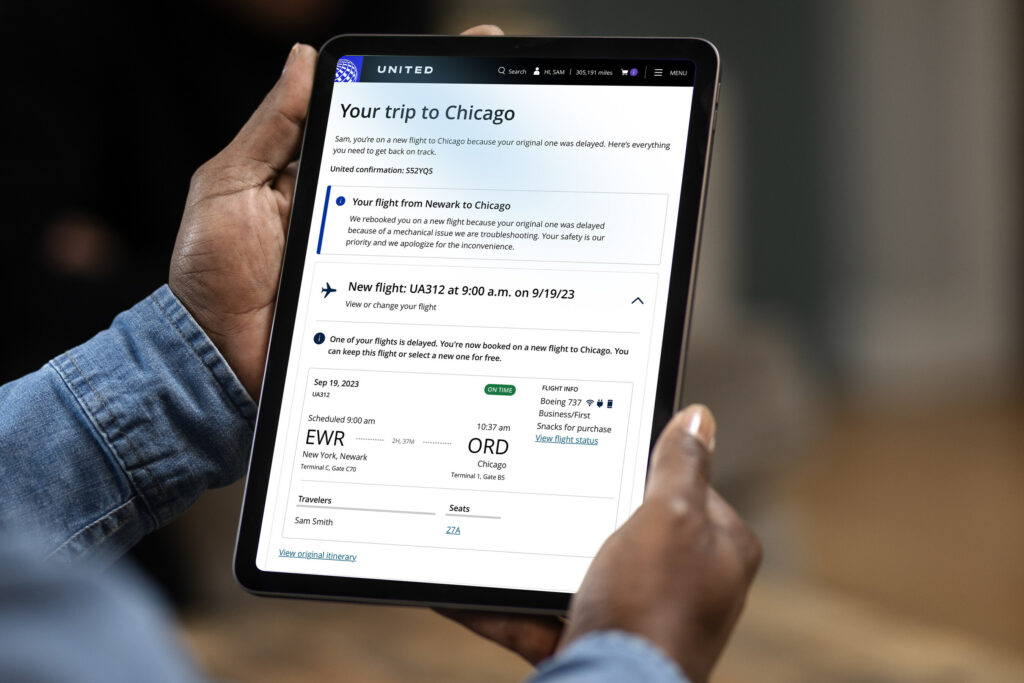 United Airlines New App Features
Recognizing the importance of efficient and transparent customer service, United Airlines conducted beta testing of the new app feature last year.
The airline found that customers responded positively to the automatic presentation of alternate travel options.
Further, airport employees appreciated the reduced congestion at service desks. As a result, UA decided to roll out the feature to benefit a wider range of travelers.
Linda Jojo, United's Chief Customer Officer, explained the new feature's motivation. He stated, "Our goal is to get our customers to their destination on time, but we know things don't always go as planned, and that's when a tool like this can make a real difference."
Jojo further emphasized that the mobile app feature offers increased transparency, time savings, and reduced stress for customers while streamlining the assistance United employees provided for more complex issues.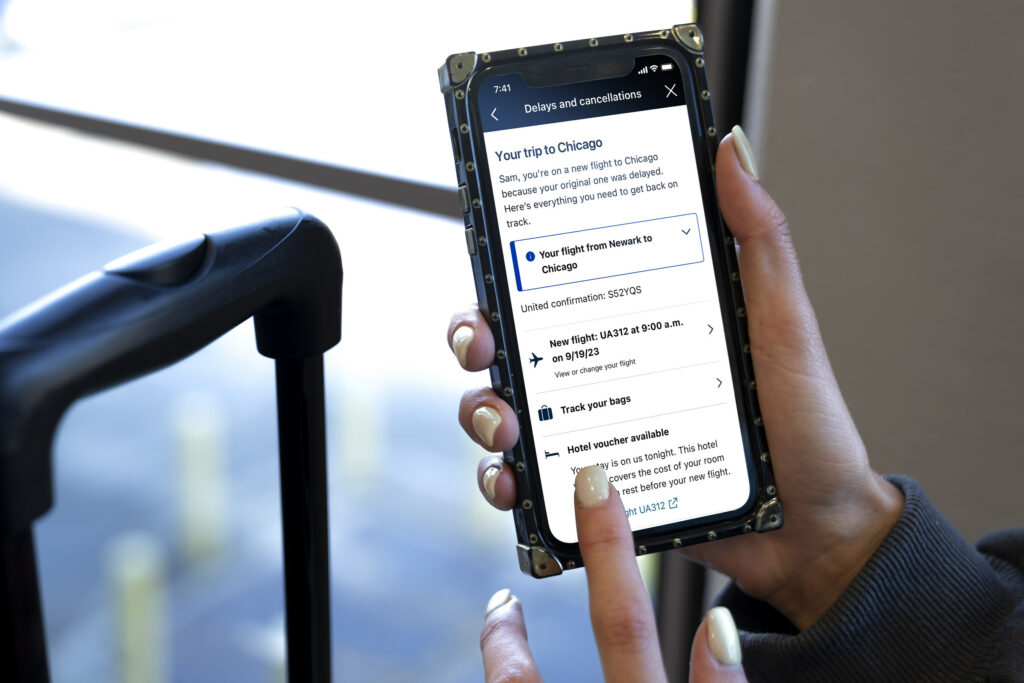 Effortless Assistance during Flight Disruptions
Customers will automatically receive notifications through the United mobile app when a flight is delayed by more than 60 minutes or canceled.
Travelers can access the self-service tool by clicking on the provided link or by entering flight details directly in the app or on united.com. A prompt will appear on the home screen for those who already have their reservation loaded in the app.
The user-friendly interface allows customers to check their flight status and see if they have been re-booked. They also have the option to explore other flight alternatives based on their preferences.
In addition, the tool enables travelers to track the progress of their checked luggage from check-in to final destination. Eligible customers will also receive hotel, meal, and rideshare vouchers directly through the app.
Seamless Customer Support and Accessibility
For customers who do not have the United mobile app, the self-service tool is accessible via a mobile device or computer on united.com. Additionally, travelers still have the option to connect with a customer service agent in person for assistance.
United Airlines' ongoing commitment to leveraging technology to enhance the customer experience is evident through various initiatives.
The airline has pioneered industry-leading features, including a dynamic seat map that facilitates free family seating. Further, personalized real-time updates through text notifications, flexible refunds, travel credit policies, and eliminating change fees.
These advancements underscore United Airlines' dedication to providing transparency and flexibility to its passengers.
With the introduction of this new app feature, United Airlines continues to prioritize customer satisfaction. Further, it aims to streamline the travel experience for its valued passengers.
By leveraging technology and offering seamless re-booking options and vouchers, the airline remains at the forefront of innovation in the aviation industry.
Stay tuned with us. Further, follow us on social media for the latest updates.
Also Read: US Airlines, Including American, United, Delta, and Southwest, want you to Dress Properly – Aviation A2Z
Join us on Telegram Group for the Latest Aviation Updates. Subsequently, follow us on Google News.