LOS ANGELES- A small Cessna plane crashes into a building at Long Beach Airport on Monday, resulting in minor injuries to the pilot. The incident occurred at approximately 2:30 p.m., as the Federal Aviation Administration (FAA) reported.
The aircraft involved in the accident is identified as a single-engine Cessna 172.
Cessna 172 Crashes at Long Beach Airport
Authorities are currently investigating the cause of the crash. According to the FAA, the pilot, a man in his 40s, was engaged in "practicing landings and takeoffs" at the time of the incident.
Further, he was the plane's sole occupant and managed to safely exit the aircraft after the crash. Subsequently, the pilot was taken to the hospital for evaluation.
Upon arrival of SkyCAL at the scene, it was observed that the tail of the Cessna plane protruded from the roof of the building. Further indicating that the aircraft had partially lodged itself upon impact.
According to the Long Beach Fire Department, approximately 45 gallons of fuel from the plane leaked into the hangar. However, contrary to earlier reports, no active fire was reported during the incident.
Recent string of small aircraft crashes
This incident marks the latest in a series of small aircraft crashes in the Southland region over the past week. Two planes crashed in a separate incident near French Valley Airport in Murrieta, resulting in tragic outcomes.
The first crash occurred on July 4 and claimed the life of the pilot. Further, three others, identified as the pilot's children, were sent to the hospital following the accident.
Subsequently, the investigation into the Cessna crash at Long Beach continues, with authorities working to determine the exact cause of the incident.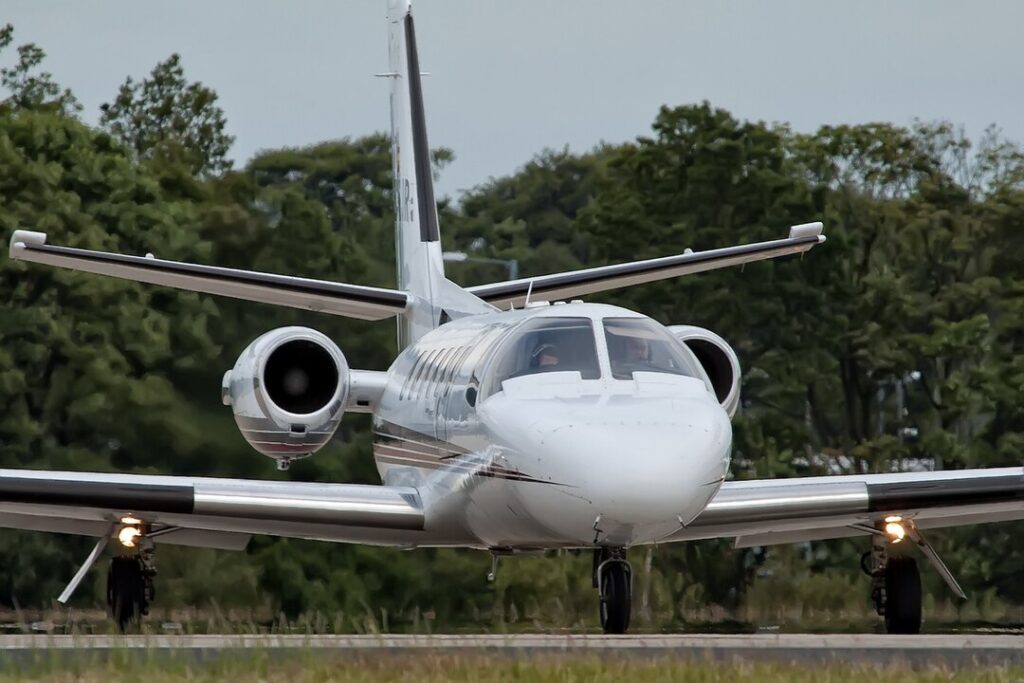 Six people lost their lives on Saturday morning when a small Business plane crashed in California. The tragic incident occurred near the French Valley Airport in Murrieta, Riverside County, at approximately 4:15 a.m. local time. The aircraft involved was identified as a Cessna C550 business jet.
According to the Riverside County Fire Department's tweet, the plane had gone down in a field and was fully engulfed in flames. Firefighters promptly responded, and the blaze, which consumed about one acre of vegetation, was brought under control by 5:35 a.m.
Initial reports indicate that the ill-fated flight originated from the Harry Reid International Airport (LAS) in Las Vegas, as confirmed by the Federal Aviation Administration (FAA).
Stay tuned with us. Further, follow us on social media for the latest updates.
Also Read: Indian Students Deported Back to Delhi from USA on Delta Flight – Aviation A2Z
Join us on Telegram Group for the Latest Aviation Updates. Subsequently, follow us on Google News.