Indian carriers are making significant moves in the aviation industry, aiming to transform themselves into global players of reckoning and competing with Gulf and other major airlines.
IndiGo (6E), the country's largest airline, recently signed a historic deal with Airbus for 500 aircraft, marking the world's largest aircraft deal ever. This comes closely after Air India's (AI) order of 470 Boeing and Airbus planes earlier this year.
With a combined total of 970 new aircraft orders worth $120 billion in just three months, Indian carriers are positioning themselves for success on the international stage.
Divergent Strategies of Indian Carriers to Beat Gulf Airlines
Indian carriers have distinct strategies to capture a larger global market share. IndiGo, known for its low-cost model, plans to increase its international business from 23% in FY23 to 40% by 2030.
It aims to achieve this by utilizing its existing order of 480 aircraft. Subsequently, the first tranche is expected to be delivered in 2030.
On the other hand, Tata group-owned Air India, which will be inducting 36 aircraft in 2023 (with a potential increase to 50-60), is focused on expanding its international presence. Further, the airline intends to replace its aging fleet with wide-body aircraft for long-haul routes.
The strategies of Indian carriers align with the government's objectives. Civil Aviation Minister Jyotiraditya Scindia emphasized the need for Indian airlines to explore the international market.
This push is driven by private carriers such as IndiGo, SpiceJet (SG), and Vistara (UK). They have already started operating more international flights.
However, the Indian government has maintained a freeze on expanding quotas under bilateral air service agreements since 2015. This freeze was initially implemented to protect Air India's interests. But it has slowly shifted due to the growing capabilities of private carriers.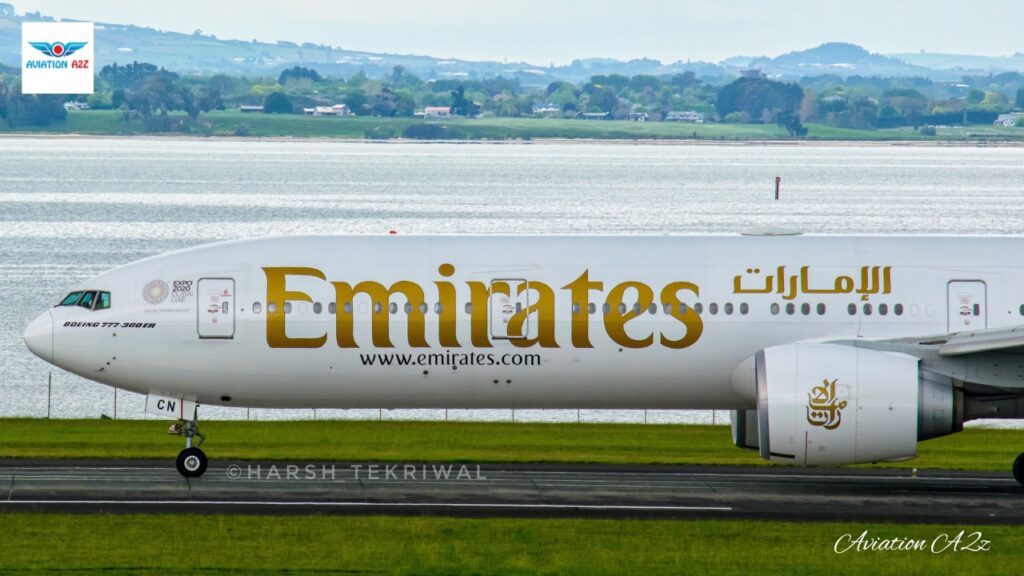 Gulf Carriers' Pushback
The success of Indian carriers in expanding their international operations has not gone unnoticed by foreign airlines, particularly those from the Gulf region.
These airlines have historically dominated the Indian market due to the limited capacity of domestic carriers. To maintain their stronghold, Gulf carriers urge the Indian government to increase seat quotas in bilateral agreements. Primarily with the UAE, Turkey, and certain Southeast Asian countries.
However, the Indian government remains steadfast in supporting domestic carriers and maintaining the current freeze on seat allocations.
Emirates (EK) President Tim Clark voiced his concerns over the government's decision not to grant additional seats between India and Dubai.
Emirates has exhausted its current bilateral quota and requested an additional 50,000 seats. Clark argued that the India-Dubai sector's growth justifies doubling the seats.
Willie Walsh, Director General of the International Air Transport Association (IATA), supported this view, warning that protectionist policies could hamper India's global airport hub aspirations.
He noted that other countries might respond with reciprocal freezes, leading to increased fares.
Indian Carriers' Grievances and Ambitions
Indian carriers have expressed grievances about West Asian competitors, who allegedly undercut fares on India-UAE routes.
The Gulf carriers have capitalized on their access to low-cost jet fuel and consolidated capacity from various South Asian destinations, routing passengers onward to the US and Europe via their hubs.
Indian carriers believe that granting access to Gulf carriers has only benefited them while hindering the growth of Indian carriers in these lucrative markets. Approximately 30 to 35% of Indian passengers traveling to the UAE continue their journeys to the US or Europe.
Air India and IndiGo aim to regain the business lost to Gulf carriers by offering direct flights to the US and Europe. Under the Tata Group, Air India plans to invest $70 billion in acquiring new aircraft and refurbishing existing ones.
IndiGo, with its dominant market share, will enhance its global reach with the addition of narrow-body Airbus A321XLR aircraft in 2025. These aircraft will enable IndiGo to operate non-stop flights to destinations such as Beijing, Shanghai, Osaka, Seoul, and various European cities.
However, both airlines anticipate a timeframe of one to three years before their strategies yield tangible results.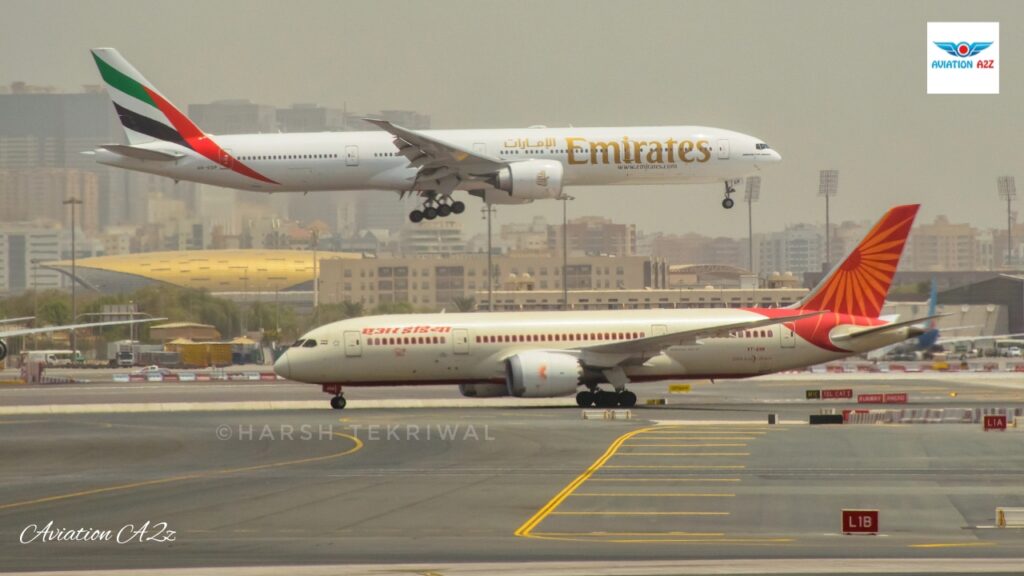 Bilateral Quotas and Preemptive Measures
While the Indian government maintains its freeze on bilateral quotas, European carriers are capitalizing on available slots by expanding services to India.
Lufthansa (LH) recently announced additional flights from Frankfurt to Hyderabad and Munich to Bengaluru. Virgin Atlantic (VA) is also planning to increase its London-Bengaluru route.
These preemptive moves reflect the anticipation of increased competition from Indian carriers in the future.
At last, to conclude, Indian carriers, led by IndiGo and Air India, are actively challenging the dominance of Gulf carriers in the international market. With substantial aircraft orders and ambitious expansion plans, they aim to capture a larger share of the lucrative routes to the US and Europe.
While Gulf carriers continue to push for expanded bilateral quotas. The Indian government remains committed to supporting domestic carriers.
The evolving dynamics between Indian and Gulf carriers will shape the future of the Indian aviation industry and its global ambitions.
Feature Image: Siddh Dhuri (@mumbaiplanes) on Instagram
Stay tuned with us. Further, follow us on social media for the latest updates.
Also Read: US Airlines, Including American, United, Delta, and Southwest, want you to Dress Properly – Aviation A2Z
Join us on Telegram Group for the Latest Aviation Updates. Subsequently, follow us on Google News.