MIAMI- In an unforeseen turn of events on Wednesday afternoon, a Miami-bound Delta Air Lines (DL) flight encountered a mechanical issue, leading to its diversion to Jacksonville, as the Jacksonville Aviation Authority reported.
The incident has caused inconvenience for the passengers onboard and has resulted in a delay in their travel plans.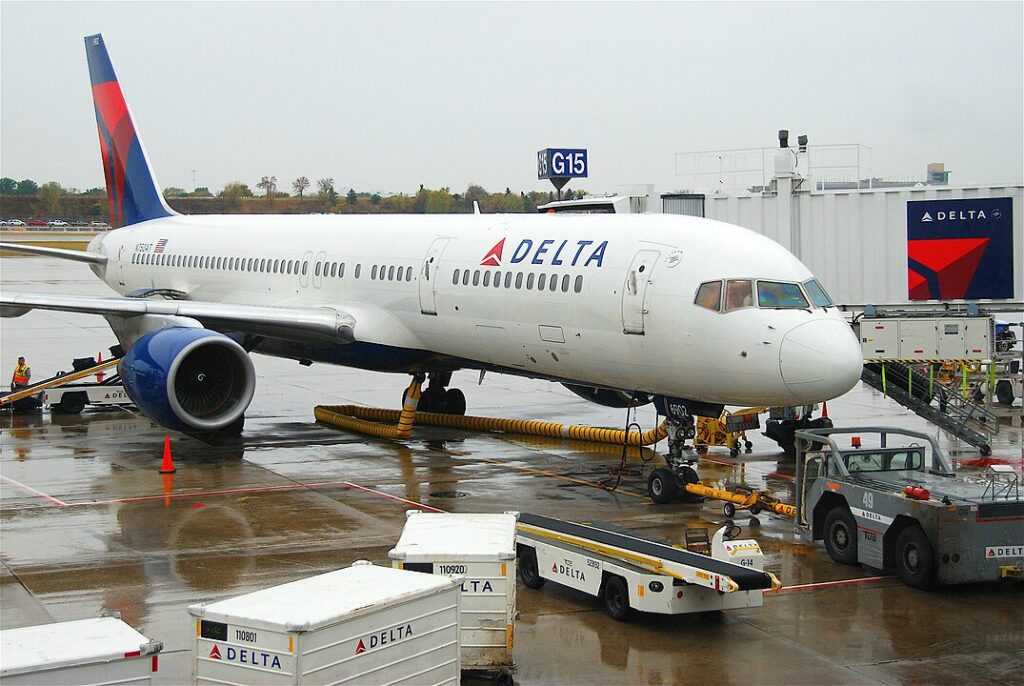 Delta Emergency Landing at Jacksonville
Delta Flight 1328, operating a Boeing 757 aircraft, took off from Hartsfield-Jackson Atlanta International Airport at 4:36 p.m., carrying a total of 186 passengers, two pilots, and four flight attendants.
However, during the flight, a mechanical problem arose, prompting the flight crew to decide to divert to Jacksonville International Airport.
Fortunately, the flight landed safely at Jacksonville International Airport at 5:52 p.m., according to FlightAware data. The passengers, pilots, and flight attendants were unharmed, and the aircraft was securely parked at a terminal gate in Jacksonville.
Efforts were swiftly undertaken by Delta Airlines to address the situation and ensure the affected passengers were taken care of. A secondary aircraft was arranged to transport the passengers to their intended destination.
The estimated departure time from Jacksonville was set for 8:45 p.m. Eastern Time, with an expected arrival in Miami at 10:00 p.m. Eastern Time.
Delta Airlines expressed its sincere apologies to the passengers for the inconvenience caused by the incident and subsequent delay in their travel plans. The airline is committed to minimizing further disruptions and promptly resolving the situation.
Priority on Safety and Customer Care
In a statement provided to Action News Jax, Delta Airlines emphasized its commitment to prioritizing the safety of both passengers and crew members.
Further, the airline acknowledged that the cabin pressurization issue was the reason behind the diversion. Subsequently, they ensured that proper procedures were followed by the flight crew of Delta Flight 1328 ATL-MIA.
Delta Airlines has dedicated teams working diligently to re-accommodate the affected customers. Further, facilitate their journey to their final destination as quickly as possible.
Furthermore, the airline deeply regrets the inconvenience caused and the delay experienced by the passengers.
Originally scheduled to arrive at Miami International Airport at 6:22 p.m., Delta Flight 1328 faced an unexpected change of course due to a mechanical issue.
Delta Airlines is working tirelessly to ensure that their valued customers' travel arrangements are rearranged efficiently, providing them with an alternative means of reaching their intended destination.
The airline hopes for the understanding and patience of the affected passengers as they strive to rectify the situation and restore normalcy to their travel plans.
Delta Airlines remains dedicated to prioritizing safety and delivering a seamless travel experience for its passengers.
Stay tuned with us. Further, follow us on social media for the latest updates.
Also Read: Indian Students Deported Back to Delhi from USA on Delta Flight – Aviation A2Z
Join us on Telegram Group for the Latest Aviation Updates. Subsequently, follow us on Google News.