DOHA- Qatar Airways (QR) Group has released its annual report for 2022/23, showcasing another impressive financial performance and a billion-dollar profit.
The airline attributes its positive results to its successful strategy as the Official Airline Partner of the FIFA World Cup Qatar 2022™, along with its commitment to delivering a world-class customer experience and the dedication of its global workforce.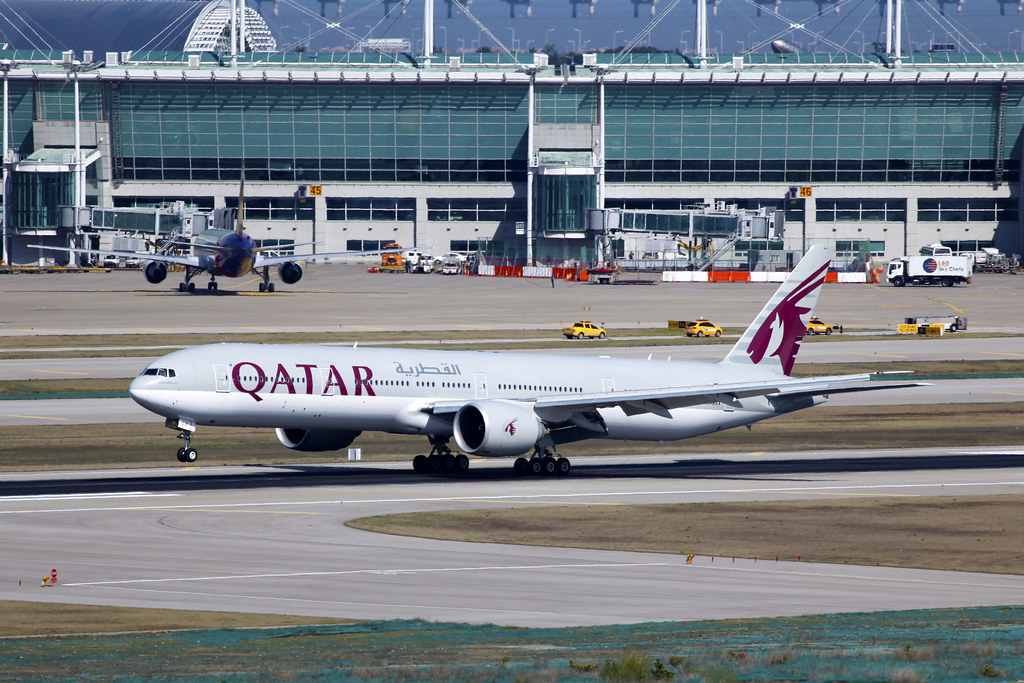 Qatar Airways Reports 1.2Bn$ Profit
During the fiscal year 2022/23, Qatar Airways Group achieved a net profit of QAR 4.4 billion (US$ 1.21 billion). The overall revenue increased by a significant 45 percent, reaching QAR 76.3 billion (US$ 21.0 billion).
Passenger revenue witnessed an impressive growth of 100 percent. It is driven by a capacity increase of 31 percent and higher yields of 9 percent.
The airline's load factor reached 80 percent, the highest in its history. Subsequently resulting in sustainable market share growth.
Qatar Airways carried a total of 31.7 million passengers. Further representing a remarkable 71 percent increase compared to the previous year.
Qatar Airways loyalty program, Privilege Club, experienced significant growth through new global and local partnerships. The adoption of Avios as its currency supported the program's enhanced proposition and revenues.
Privileged Club members can now use Avios for payments in Qatar Duty-Free, Discover Qatar, Qatar Holidays, and other leading global brands, providing increased benefits and flexibility.
Qatar Airways Cargo maintained its position as the world's leading air cargo carrier throughout the 2022/23 financial year. Despite ongoing market challenges, the cargo division focused on growth, sustainability, and digitalization. Further ensuring the continuity of global trade.
The Group achieved a strong EBITDA margin of 23 percent at QAR 17.8 billion (US$ 4.9 billion). The streamlined operations across all business areas contributed to an increase in EBITDA of QAR 110 million (US$ 30.2 million) compared to the previous year.
The expansion of passenger and cargo networks and robust cost control measures reinforced Qatar Airways' commitment to customer and trade loyalty, product excellence, and financial strength.
Successful FIFA World Cup Qatar 2022™
As the Official Airline Partner of the FIFA World Cup Qatar 2022™, Qatar Airways Group showcased its agility and commitment to uniting people through the power of sport.
The airline operated approximately 14,000 flights during the tournament. Subsequently, transported more than 1.4 million fans from all continents to Qatar.
The event garnered significant media attention, with over five billion fans engaging with the FIFA World Cup Qatar 2022™. Further resulting in substantial media return on investment for the Qatar Airways brand.
Qatar Airways network expanded to over 160 destinations in 2022/23. Further resuming operations to thirteen destinations and introducing two new routes.
The airline's commitment to exceptional service and passenger satisfaction was recognized with various accolades. This includes being ranked the Second-Best Airport in the World and World's Best Airport Shopping at the 2023 Skytrax World Airport Awards.
Qatar Airways Group continued its partnerships with prominent global sporting clubs. This includes Paris Saint-Germain, FC Bayern München, Al Sadd SC, and the Royal Challengers Bangalore.
The airline also became the Global Airline Partner of the Formula 1® racing series. Further, the official airline partner of the United Rugby Championship and European Professional Club Rugby competitions. Subsequently, expanding its presence in key travel markets.
Qatar Executive, the VIP charter jet division of Qatar Airways, experienced significant year-over-year growth. The division saw increased commercial sales revenue, total flying hours, fleet size, and improvements to enhance the passenger experience.
The Doha International Airport QE Premium Terminal also recorded a record number of arrivals and departures.
Discover Qatar, responsible for logistical arrangements and tourist experiences during the FIFA World Cup Qatar 2022™, delivered exceptional services to a wide range of visitors and customers.
Positive Outlook for the Future
Qatar Airways Group's strong financial performance, strategic partnerships, and commitment to customer satisfaction position the airline for continued success in the coming years.
As the national carrier of the State of Qatar, the airline remains dedicated to connecting people from around the world and contributing to the region's business connections.
In conclusion, Qatar Airways Group's annual report for 2022/23 showcases a robust financial performance driven by its successful strategy as the Official Airline Partner of the FIFA World Cup Qatar 2022™.
The airline's commitment to delivering a world-class customer experience, expansion of its loyalty program, air cargo leadership, and strong sports and entertainment partnerships have contributed to its impressive results.
With a focus on growth, sustainability, and customer satisfaction, Qatar Airways Group is well-positioned for future success in the global aviation industry.
Stay tuned with us. Further, follow us on social media for the latest updates.
Also Read: US Airlines, Including American, United, Delta, and Southwest, want you to Dress Properly – Aviation A2Z
Join us on Telegram Group for the Latest Aviation Updates. Subsequently, follow us on Google News.