NORWAY- Norwegian (DY), a leading airline in Norway, has reached an agreement with WF Holding AS to acquire Wideroe (WF), a major regional carrier.
This acquisition aims to expand the route network and provide customers with increased choices for seamless travel experiences. Furthermore, it seeks to secure local jobs in Norway, strengthening the aviation industry.
Norwegian announces agreement to acquire Widerøe
By combining Widerøe's extensive regional route network, which covers over 40 small and medium-sized airports in Norway and a few larger European airports, with Norwegian's wide range of domestic and international routes, customers will benefit from enhanced connectivity.
This partnership will offer a seamless end-to-end travel experience, making reaching 114 destinations in the Nordics and Europe easier through Norwegian's network.
Geir Karlsen, CEO of Norwegian, expressed enthusiasm for this significant milestone in Norwegian aviation history. The two airlines have operated side by side for years, with a deep understanding of the Norwegian aviation market.
With this transaction, they aim to create a streamlined and comprehensive offering for all customers. The limited overlap between their routes positions them as complementary companies.
Out of 107 routes in Norway, only five have overlapping services, all of which can be operated using standard jet aircraft.
Historical Significance and Market Share
Widerøe, the oldest aviation group in Norway, has a strong presence in the regional market. Subsequently, it has nearly 50 aircraft and a market share of approximately 20 percent in the Norwegian domestic market.
Further, Widerøe plays a vital role in maintaining a well-functioning route network in regional Norway.
While Widerøe has a solid domestic foothold, it faces challenges competing in the international market due to high taxes and fierce global competition.
Subsequently, the partnership with Norwegian is expected to address these challenges. Further leading to the strong development of both companies.
Stein Nilsen, CEO of Widerøe, emphasized the benefits of the agreement for both companies and their stakeholders. He highlighted the difficulty smaller regional airlines face in the international market and expressed satisfaction in joining forces with Norwegian.
The collaboration is expected to provide a stronger foundation for a thriving Norwegian aviation industry. Further supporting local employment and creating favorable working conditions.
This strategic move is also anticipated to open new avenues for collaboration within the travel industry, promoting tourism across the country.
The acquisition will not disrupt the existing operations and agreements of both companies. Both Norwegian and Widerøe will retain their bases and headquarters in Norway. While employees will continue under their respective companies and existing collective agreements.
Widerøe will uphold its agreements with other airlines, ensuring stability in operations.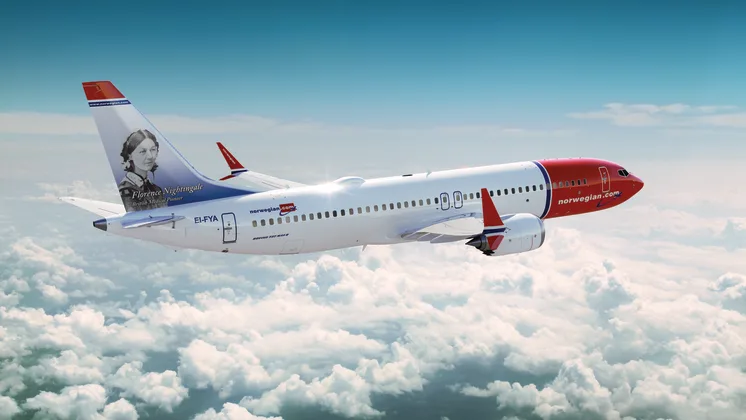 Acquisition Details and Future Prospects
Norwegian will acquire Widerøe for NOK 1,125 million in cash. The purchase price is subject to certain adjustments, including Widerøe's profitability in 2023.
The transaction marks an important step in the strategic growth of both companies. Further reflects their commitment to providing an extensive offering to passengers.
Norwegian's attractive Norwegian Reward loyalty program will also be extended to all passengers, further enhancing their travel experience.
About Widerøe
Widerøe, consisting of several subsidiaries, is Norway's oldest aviation group, with over 3,500 employees. The airline plays a vital role in the regional economy, healthcare, education, tourism, and culture, serving as a regional public transport provider.
Widerøe Ground Handling operates ground handling services at more than 40 airports in Norway, while Widerøe Technical Services provides technical bases and services across five locations in the country.
The Widerøe Group is currently owned by WF Holding, with Flyco and Fjord1 holding ownership stakes of 66 percent and 34 percent, respectively.
In conclusion, Norwegian's acquisition of Widerøe signifies a significant milestone in Norwegian aviation history. By combining their strengths, the two airlines aim to provide customers with an expanded route network, enhanced connectivity, and a seamless travel experience.
This strategic move also ensures the preservation of local jobs and lays the foundation for a robust Norwegian aviation industry.
With their complementary operations and a shared vision for growth, Norwegian and Widerøe are poised to positively impact the travel industry in Norway and beyond.
Stay tuned with us. Further, follow us on social media for the latest updates.
Also Read: US Airlines, Including American, United, Delta, and Southwest, want you to Dress Properly – Aviation A2Z
Join us on Telegram Group for the Latest Aviation Updates. Subsequently, follow us on Google News.