CANBERRA- Preventing Middle East carrier Qatar Airways (QR) from increasing its flight capacity is projected to result in a loss of over $500 million in annual tourism income for the Australian economy, as indicated by industry projections.
However, Transport Minister Catherine King explained to the parliament that this choice was taken to safeguard domestic employment opportunities.
Qatar Airways Australian Flight Update
Statistics derived from airline sector insiders and reviewed by The Australian Financial Review provide estimates ranging from $540 million to $788 million in added economic input each year.
These figures are based on the assumption that roughly 50 percent of the seats would be occupied by international travelers.
Virgin Australia (VA), which had intentions for a "strategic alliance" with Qatar Airways, is also anticipated to encounter negative consequences due to this determination.
This is due to the fact that the opportunity to transport additional international travelers from Qatar Airways to various domestic destinations across Australia will no longer be available.
Ms. King, who had not provided a comprehensive rationale for her prior decision to restrict Qatar Airways from extending flights to Melbourne and Sydney, addressed the parliament on Wednesday, clarifying that her action was driven by the aim of safeguarding the country's overall welfare.
Ministerial Remarks
"We exclusively engage in agreements that serve the broader complexity of our national interest, and this entails ensuring the sustained employment of Australian workers in the aviation sector throughout its recovery," she stated.
"The government has concluded that granting Qatar Civil Aviation Authority's appeal for more services is not aligned with our national interests. When making such determinations, we consistently factor in the necessity of securing enduring, well-compensated, and stable job opportunities for Australians within the aviation industry."

Transport Minister Catherine King
Recent industry analysis corroborates similar evaluations presented by Airline Intelligence and Research.
Tony Webber, the CEO of the latter, projects that the added expenditure by European tourists stemming from the requested additional flights could potentially reach $500 million annually.
Qantas (QF), the primary beneficiary of the Qatar decision, has generated discontent among labor unions by engaging in unlawful dismissals of baggage handling personnel, outsourcing positions to New Zealand on its reestablished route from Sydney to New York, and leasing aircraft from Finnair (AY) along with Finnish crews, eliciting dissatisfaction.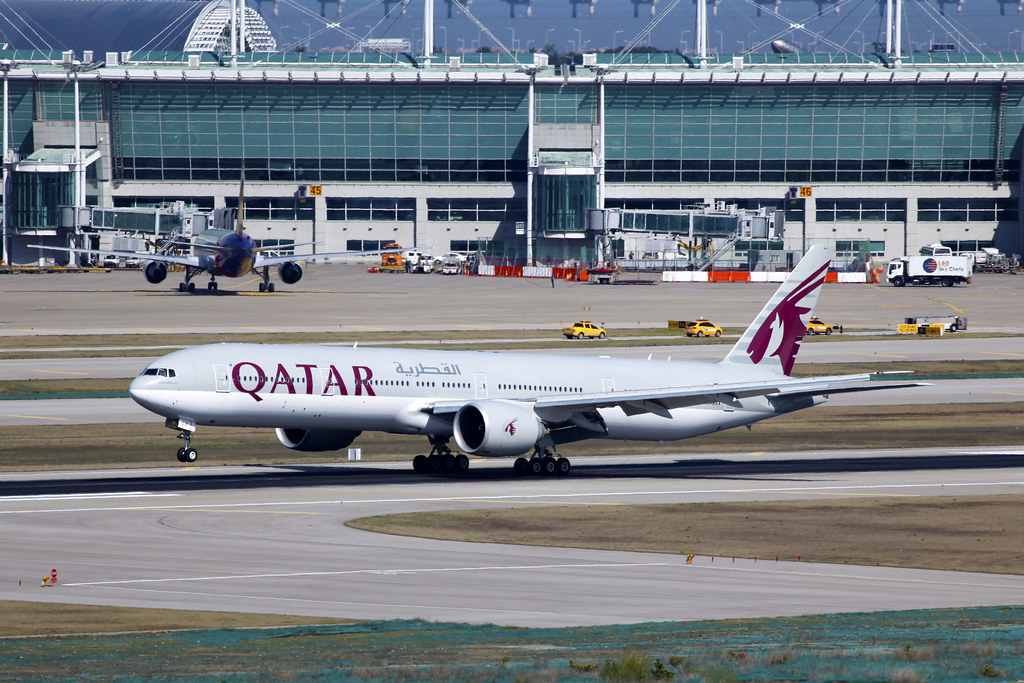 Airport Authority Chief Thinks Otherwise
James Goodwin, the CEO of the Australian Airports Authority, emphasized that increased flight frequencies would lead to a surge in tourism, which would consequently contribute positively to the recovery process.
"Expanding the number of flights to Australia will inherently translate to an expansion in "job opportunities within the realms of both tourism and aviation. This is a shared aspiration that we should all be actively pursuing."
Insiders from the industry also strongly criticized the insinuations that Qatar Airways had engaged in dubious actions by operating empty flights from Adelaide to Melbourne as a means to circumvent the limitations on flight frequencies imposed at popular east coast airports.
"It simply highlights the inadequacy of the government's regulations if Qatar is capitalizing on a loophole to bring tourists here," noted a reliable source.
In collaboration with Singapore Airlines (SQ) and Air New Zealand (NZ), Qatar Airways upheld its services in Australia for both passengers and high-value exports during periods when restrictions were placed on the number of incoming travelers, significantly impeding the economic feasibility of air travel.
Stay tuned with us. Further, follow us on social media for the latest updates.
Also Read: Indian Students Deported Back to Delhi from USA on Delta Flight – Aviation A2Z
Join us on Telegram Group for the Latest Aviation Updates. Subsequently, follow us on Google News.