AMSTELVEEN- KLM Royal Dutch Airlines (KL) has unveiled its latest offering with the introduction of new World Business Class seats on its Boeing 777 fleet.
These upgraded seats provide passengers with heightened comfort and privacy. Further featuring innovative design elements to enhance the overall travel experience.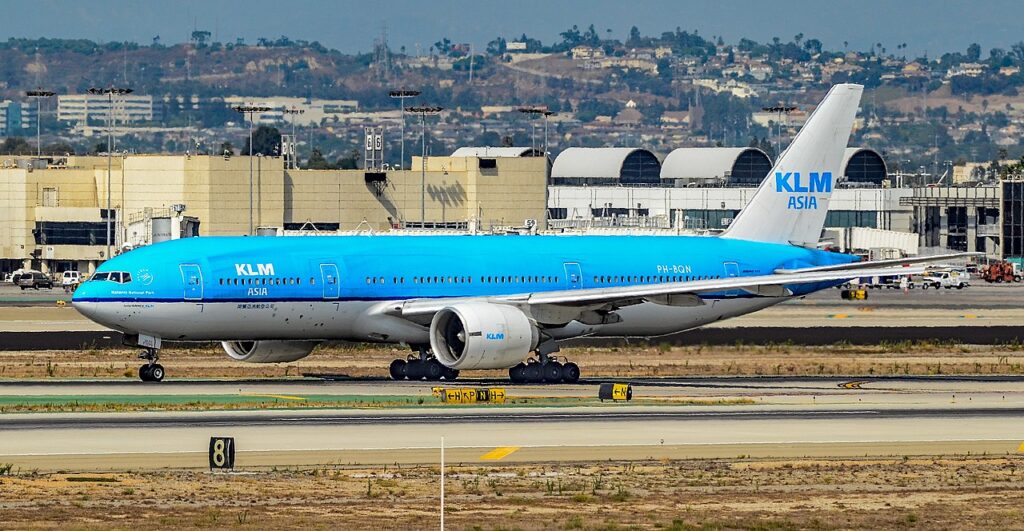 KLM New Business Class Seats on Boeing 777
The newly designed World Business Class (WBC) seats were meticulously crafted based on extensive customer research, ensuring optimal space and comfort for passengers:
Sliding Door for Enhanced Privacy: Each seat is equipped with a lightweight sliding door, allowing passengers to create a more private and secluded environment when working, relaxing, or sleeping.
Personal Adjustment Options: Passengers can enjoy greater customization and ease of use with various adjustment options, including an adjustable lower-back support and a relaxed setting with a gentle back-massage feature.
Fully Flat Bed Configuration: The seats can be reclined fully flat, forming a comfortable 198cm-long bed, allowing travelers to enjoy a restful sleep during long-haul journeys.
Convenient Charging Solutions: Multiple easily accessible charging sockets and a wireless charging option are available to keep electronic devices powered throughout the flight.
Secure Storage and Practical Features: Passengers can utilize a lockable compartment with a built-in mirror to store their belongings securely. Additionally, the seat includes a recessed bottle holder, providing a safe spot for water bottles even during turbulent moments.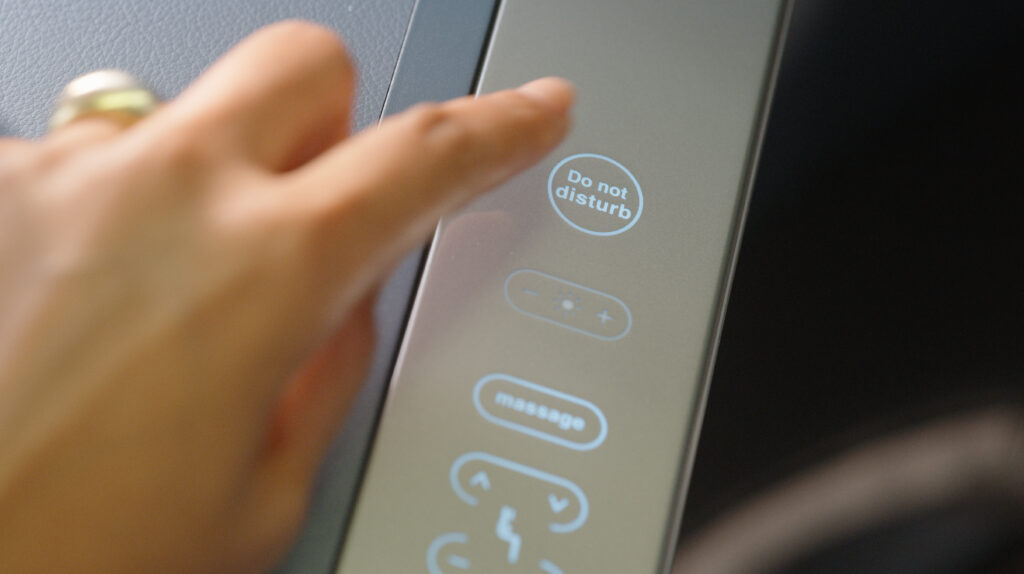 Focus on Sustainability and Passenger Feedback
KLM's commitment to sustainability is exemplified through the new World Business Class seats. These seats and their fittings are 10-15% lighter than comparable business-class seats in the market. Subsequently, aligning with KLM's environmental objectives.
Boet Kreiken, EVP of Customer Experience at KLM, highlighted the company's dedication to meeting passengers' needs.
He stated, "We improved our World Business Class seats to ensure that customers have more privacy and comfort during their flight. The new seats are better in terms of design, technology, and sustainability features."
Collaboration with Jamco for Enhanced Design
To bring the new World Business Class seats to life, KLM partnered with Jamco and selected their Venture seats in a 1-2-1 configuration. Further providing all WBC passengers direct aisle access.
This design has already been installed on KLM's Boeing 787 fleet but was further refined based on customer feedback. The collaboration resulted in a lighter seat design without compromising on quality, aligning with KLM's sustainability objectives.
KLM plans to install the new World Business Class seats on its entire Boeing 777-300 and 200 fleet. Simultaneously, the fleet will be equipped with the latest Premium Comfort cabin, ensuring a consistent and elevated experience across all classes.
The full revamp is scheduled for completion within the coming year. Further, allowing KLM passengers to enjoy enhanced features and services on their journeys worldwide.
Stay tuned with us. Further, follow us on social media for the latest updates.
Also Read: US Airlines, Including American, United, Delta, and Southwest, want you to Dress Properly – Aviation A2Z
Join us on Telegram Group for the Latest Aviation Updates. Subsequently, follow us on Google News.