LE BOURGET- Paris-based defense conglomerate Thales Group has announced a partnership with India's civil aviation ministry, Directorate General of Civil Aviation (DGCA), and Indian airlines to introduce in-flight internet and WiFi services.
During an interview, Pascale Sourisse, senior executive vice president for international development at Thales, revealed the collaboration.
Thales In-Flight WiFi
Sourisse stated that Thales is actively working with airlines and regulators to define the necessary regulations for offering in-flight Wi-Fi services. The company is also piloting a Wi-Fi solution and engaging in discussions with Indian airlines interested in pioneering this technology.
However, existing aviation regulations in India currently prohibit airlines from providing internet connectivity on both domestic and international flights. Some airlines, like Vistara, offer localized Wi-Fi through a small device for streaming movies during flights.
Sourisse further mentioned that airlines are adopting satellite connectivity internationally for in-flight Wi-Fi, but it is only available in airspace where the country allows it.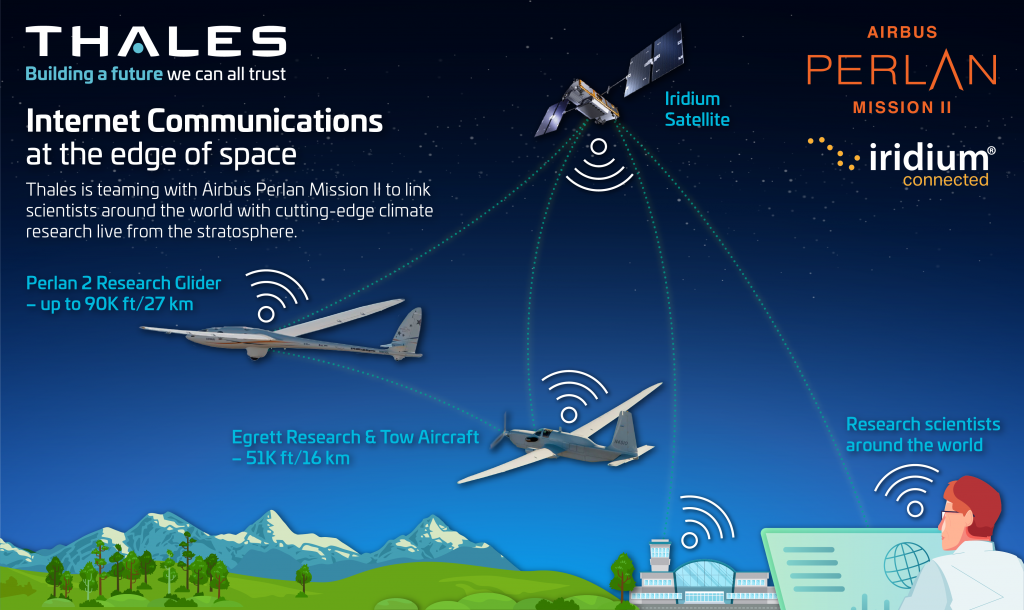 Presently, Wi-Fi is not permitted on international flights over Indian skies. However, this is expected to change as Thales collaborates with regulators to define the necessary policies and works with airlines to implement a pilot program.
In addition to in-flight Wi-Fi, Thales also provides digital solutions to Indian airport operators. These solutions aim to streamline check-in processes, reducing passenger wait times.
Thales has also presented air traffic management solutions to the Indian civil aviation ministry, which can help optimize aircraft time in the air and on the ground, ultimately reducing emissions.
The company is currently piloting biometric solutions at airports to facilitate passenger movement and minimize the time spent at security checkpoints by 30%.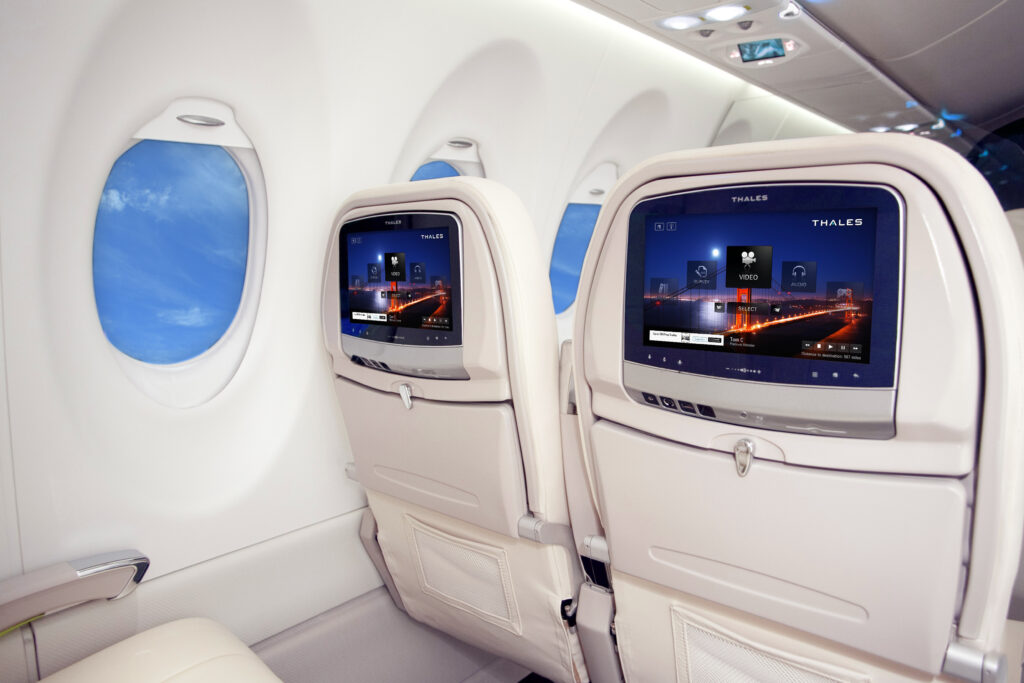 Strong Presence in India and Future Plans
Thales has been operating in India since 1953 and initially partnered with Bharat Electronics Limited in the radar domain.
The company continues expanding its presence in the defense sector. It actively seeks partnerships to enhance its capabilities in producing air defense products.
Thales aims to cater to the Indian market's needs while also exporting these products to other international markets.
In February, Thales signed a memorandum of understanding with Bharat Dynamics Limited to establish manufacturing facilities in India for precision-strike 70 mm laser-guided rockets.
Additionally, Thales is exploring a Make-in-India program for the remote identification of drones. The company has held talks with Asteria and is in the process of finalizing a partner in this category.
Thales Group's collaboration with Indian authorities and airlines marks a significant step towards bringing in-flight internet services to the country.
With the expected changes in aviation regulations and Thales' expertise in digital solutions, passengers can look forward to enhanced connectivity and improved customer experiences in the near future.
Stay tuned with us. Further, follow us on social media for the latest updates.
Also Read: US Airlines, Including American, United, Delta, and Southwest, want you to Dress Properly – Aviation A2Z
Join us on Telegram Group for the Latest Aviation Updates. Subsequently, follow us on Google News.