NEW YORK- Turkish Airlines (TK) passenger suffered a heart attack on New York (JFK) to Istanbul (IST) flight on June 23, 2023. The flight operated by Airbus A330 made an emergency landing at St. John's International Airport (YYT), Canada.
According to HavaSosyalMedya, the man who suffered a heart attack and his wife got off the plane in Canada YYT. Subsequently, there were around 296 passengers onboard the TK04 flight.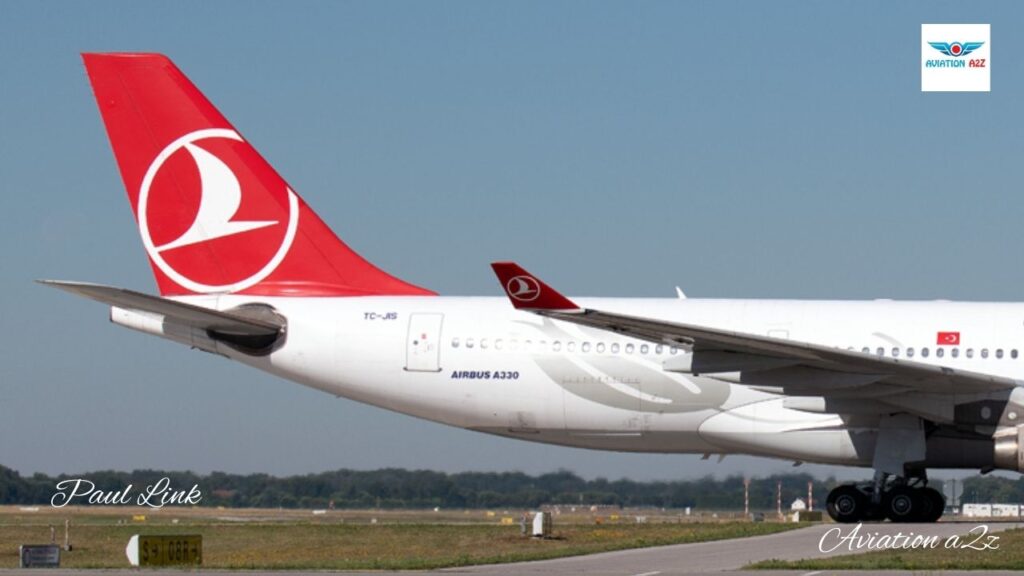 Turkish Airlines Passengers Suffers Heart Attack
The Turkish media company tweeted about the incident and wrote, "Turkish Airlines' #TK4 Istanbul-New York flight diverted to Saint John's (Canada) Airport due to a heart attack passenger. #HSMözel."
"The passenger and his wife got off the plane. The aircraft has recently completed its preparations and is in the closing phase. There are 296 passengers on the TC-LNF registered Airbus 330-type aircraft," added HavaSosyalMedya.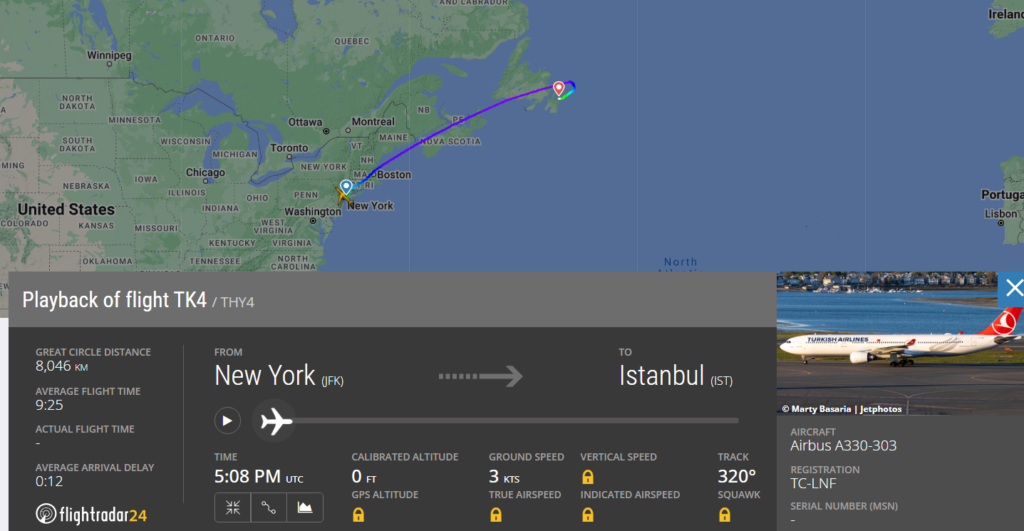 According to Flight Radar 24, the flight took off from New York JFK at 5:38 PM UTC. After being airborne for almost two hours and 15 minutes, the pilot decided to divert to YYT.
At around 7:52 AM UTC, the flight diverted at YYT and landed safely at 8:17 PM UTC. Further, TK4 took off again from YYT at 12:06 AM, four hours later. Subsequently, it landed safely in Istanbul (IST) at 7:38 AM UTC.
Off-Duty Pilot Lands Air Canada Flight
In a remarkable display of expertise and composure, an off-duty Air Canada (AC) pilot came to the rescue when one of the pilots onboard an Air Canada jet airliner fell incapacitated during a domestic flight.
Authorities confirmed on Friday that the quick-thinking off-duty pilot's intervention led to a safe landing.
According to the Transportation Safety Board (TSB), the incident took place on June 7 during a 2,115 km (1,300 miles) journey from Toronto to St John's in the Atlantic province of Newfoundland and Labrador.
While en route, the first officer became incapacitated, prompting a critical situation in the cockpit.
Without hesitation, a deadheading captain—a pilot traveling commercially to a new assignment—stepped up and assumed the responsibilities of the incapacitated crew member.
With skill and precision, the off-duty pilot skillfully guided the aircraft to a smooth landing, ensuring the safety of everyone onboard.
The TSB highlighted that emergency medical services were readily available to meet the aircraft upon its arrival at the gate. Prompt medical assistance was provided to attend to the incapacitated crew member, guaranteeing their well-being.
Stay tuned with us. Further, follow us on social media for the latest updates.
Also Read: US Airlines, Including American, United, Delta, and Southwest, want you to Dress Properly – Aviation A2Z
Join us on Telegram Group for the Latest Aviation Updates. Subsequently, follow us on Google News.