FRANCE- The subsidiary carrier of the Hungarian group, Wizz Air Malta (W4) flight from Tirana (TIA), Albania to Lyon (LYS), France operating Airbus A321neo, has declared an Emergency.
According to Flight Radar 24, the Wizz Air flight W43889 is showing the Squawk 7700. This signifies some kind of Emergency situation. Further, it is seen diverting to an alternate airport.
Wizz Air A321neo Declares Emergency
The Wizz Air Malta flight W43889 took off from Tirana (TIA), Albania, at 10:34 AM UTC. Further, the aircraft is scheduled to land at Lyon (LYS), France, after covering a distance of 1,273 KM in approx two hours.
However, when flying above Italy, the aircraft declared an emergency. The aircraft is currently diverting to Rome Fiumicino Leonardo da Vinci Airport (FCO).
At the time of writing the article, the W4 A321neo is at 3,000 feet and will shortly land at FCO. Further, the reason for the emergency is not clearly known. But it can be due to a medical emergency, or due to inflight issues or can be due to some technical snags.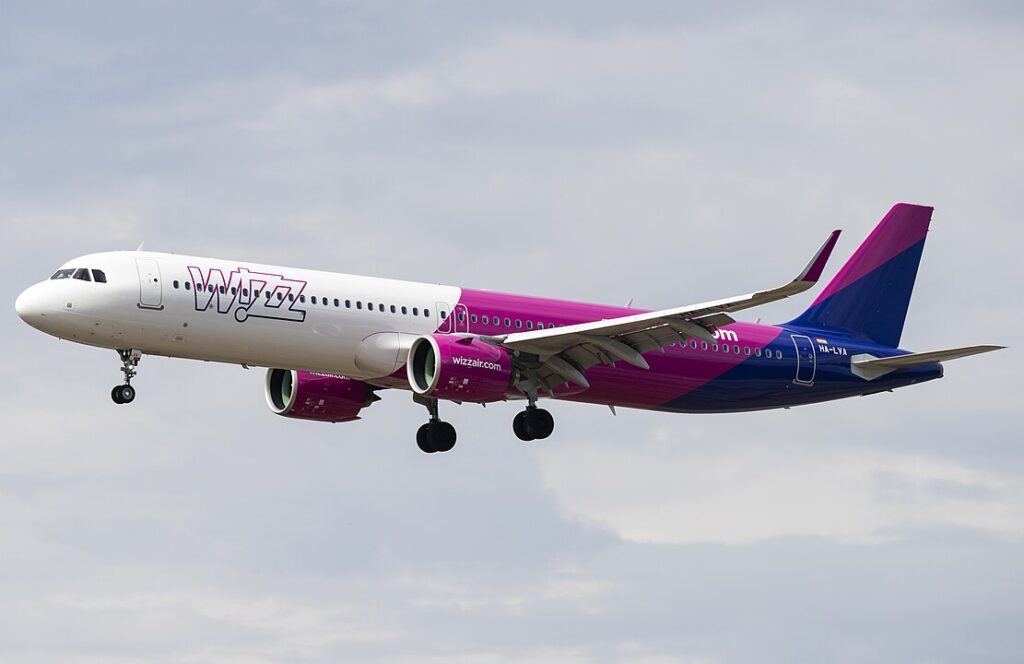 But what we know is that the aircraft involved in the incident is Airbus A321-271NX or A321neo. Further, it has the registration 9H-WBL and is only one year and seven months old aircraft.
The aircraft was earlier delivered to Wizz Air (W6), But now it is operated by its subsidiary Wizz Air Malta.
This is the developing story; keep checking back for the latest Updates.
UPDATE 1: The flight has landed safely and will taxi to the terminal. Subsequently, the passenger will be disembarked, and the aircraft will be inspected if any technical snags.
Similar Incident
On June 11, 2023, the Major US carrier, United (UA) Airlines, flight from St. Louis Lambert Int'l Airport (STL) to Denver Int'l Airport (DEN) made an Emergency landing at Kansas City Int'l Airport (MCI) amid smoke in the Cockpit.
United Airlines regularly operates 27 flights between these two cities. Further, Expect Sunday (three daily flights), the airline has four daily flights from STL to DEN.
According to the source, there were 37 passengers onboard the aircraft. Upon landing, all passengers disembarked safely. Further, no injuries are reported.
However, the exact reason for the smoke in the cockpit is not yet known. But it can be due to a short circuit in the electric system or various other reasons. Subsequently, once we have more information, we will update here.
Further, the airline is investigating the incident and will soon report it to FAA.
Stay tuned with us. Further, follow us on social media for the latest updates.
Also Read: US Airlines, Including American, United, Delta, and Southwest, want you to Dress Properly – Aviation A2Z
Join us on Telegram Group for the Latest Aviation Updates. Subsequently, follow us on Google News.