LOS ANGELES- US Major carrier American Airlines (AA) flight from Los Angeles (LAX) to Boston (BOS) using Airbus A321 has declared an Emergency and is returning to LAX.
American Flight AA1692 declared an emergency shortly after taking off from LAX. Further, the diversion's exact reason is unknown, but it can be related to bird strikes or technical snags.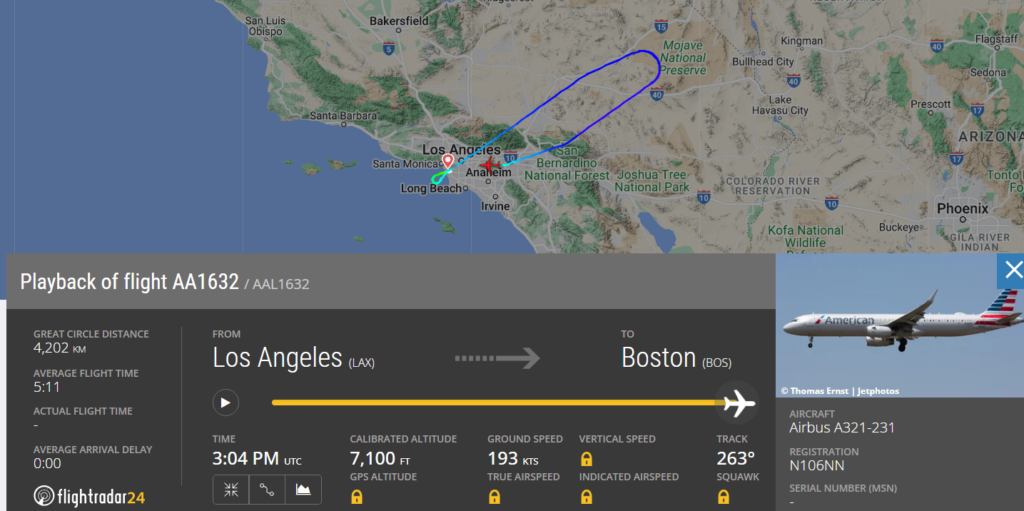 American Los Angeles Boston Flight Emergency
According to Flight Radar 24, American Airlines flight AA1692 took off from Los Angeles (LAX) at 2:16 PM UTC. After being airborne for around 25 minutes, the pilot decided to return to LAX amid some issues.
The aircraft is airborne at the time of writing this article. Further, the aircraft was expected to land at Boston Int'l Airport (BOS) after five hours after takeoff from LAX.
The aircraft involved in the incident is American Airlines Airbus A321-231, registered N106NN. Subsequently, it is nine years and four-month-old aircraft, taken on lease in Jan 2014.
The exact reason for this diversion is not known. We will keep you posted once we have more information about it.
UPDATE 1: The plane safely landed at Los Angeles (LAX) at 3:19 PM UTC.
UPDATE 2: The flight made an Emergency landing due to a complete hydraulic system failure.
This is the developing post; keep checking back for the latest updates.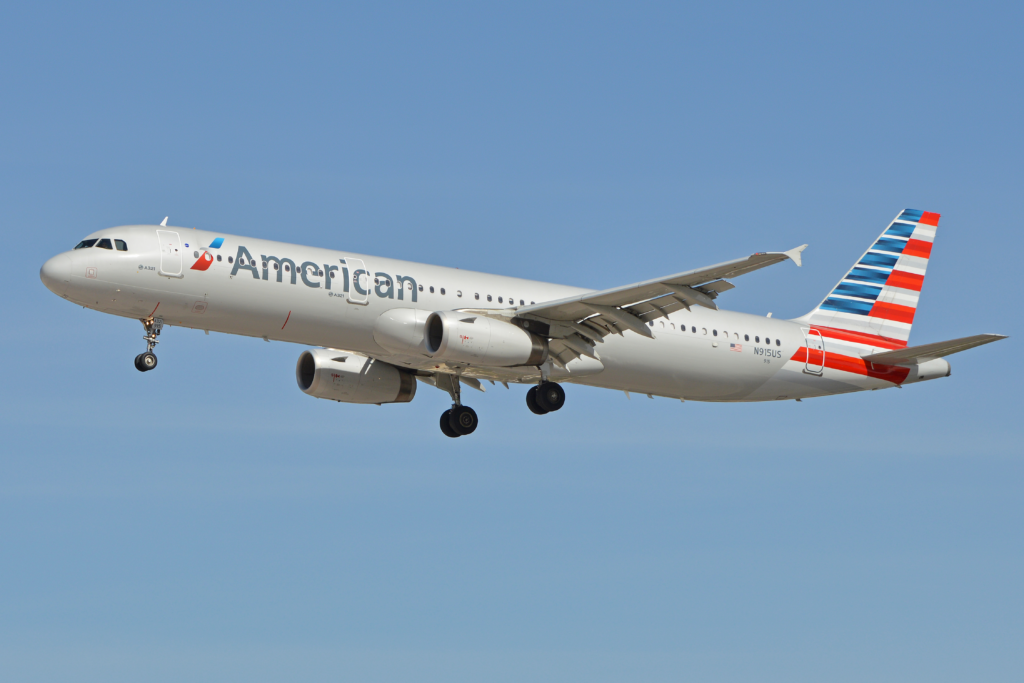 American Airlines A321 Tail Strike at Charlotte
American Airlines (AA) Airbus A321 was involved in the accident at the Charlotte Douglas International Airport (CLT).
According to Avherald, the American Airlines flight AA1753 from the Fort Lauderdale-Hollywood International Airport (FLL) to CLT experienced a tail strike. The incident took place while the plane landed the plane at CLT on May 5.
The plane is severely damaged and grounded at Charlotte Airport after the incident. As per the Flight tracking website, the American Airlines Airbus A321-200 with registration N921US was involved in this accident.
The United States Aviation Regulatory body, the Federal Aviation Administration (FAA), reported the Accident. Further, it stated, "The AA aircraft experienced a tail strike during landing at Charlotte, NC, and the extent of the resulting damage is currently unknown."
FlightRadar24 data shows that AA Airbus A321 took off from Fort Lauderdale Airport (FLL) in Florida at 7:12 PM UTC. It landed after covering a 1,016 km distance and being airborne for almost one hour and 37 minutes. Further, it landed at FLL at 9:09 PM UTC.
Subsequently, upon landing on runway 18L in Charlotte, an A321 experienced a tail strike. Fortunately, the aircraft safely rolled out without any additional issues.
Stay tuned with us. Further, follow us on social media for the latest updates.
Also Read: US Airlines, Including American, United, Delta, and Southwest, want you to Dress Properly – Aviation A2Z
Join us on Telegram Group for the Latest Aviation Updates. Subsequently, follow us on Google News.