TOKYO, JAPAN- Due to engine trouble, Japan Airlines (JL) flight initially scheduled to travel from Tokyo's Haneda Airport (HND) to Fukuoka (FUK) had to change its aircraft to A350 and destination and is diverted to Kitakyushu Airport (KKJ).
The flight redirected to Kitakyushu Airport as it became apparent that it could not reach Fukuoka Airport in time for the scheduled takeoff on June 11.
The aircraft involved in the incident is Japan Airlines Airbus A350-900. Further, it is a three-year and three-month-old carrier with the registration JA06XJ.
Japan Airlines A350 Diverted
Due to a delay causing the flight to exceed the 10 p.m. curfew at Fukuoka Airport in Fukuoka Prefecture, southwest Japan, it was rerouted to Kitakyushu Airport, which is also situated in Fukuoka Prefecture.
Fukuoka Airport, being in proximity to residential areas, adheres to noise control regulations and, as a general rule, prohibits takeoffs and landings before 7 a.m. and after 10 p.m.
Interestingly, this marks the first occurrence of a Japan Airlines (JAL) flight being redirected to Kitakyushu Airport due to Fukuoka Airport's curfew.
Official Statement
According to Japan Airlines (JAL), Flight 331, which was diverted, initially had 280 passengers on board. The flight was originally planned to depart from Haneda Airport at 6:45 p.m.
However, just before takeoff, the aircraft experienced engine trouble. Further leading to its return to the terminal for a plane switch.
Consequently, the destination was changed to Kitakyushu Airport. This allows for 24-hour operations, and the flight departed at 9:41 p.m., approximately three hours behind schedule.
Passengers who agreed to the altered arrangement remained on board. Originally, the flight is scheduled to arrive at Fukuoka Airport at 8:35 p.m. But it arrived at Kitakyushu Airport at 11:18 p.m. local time.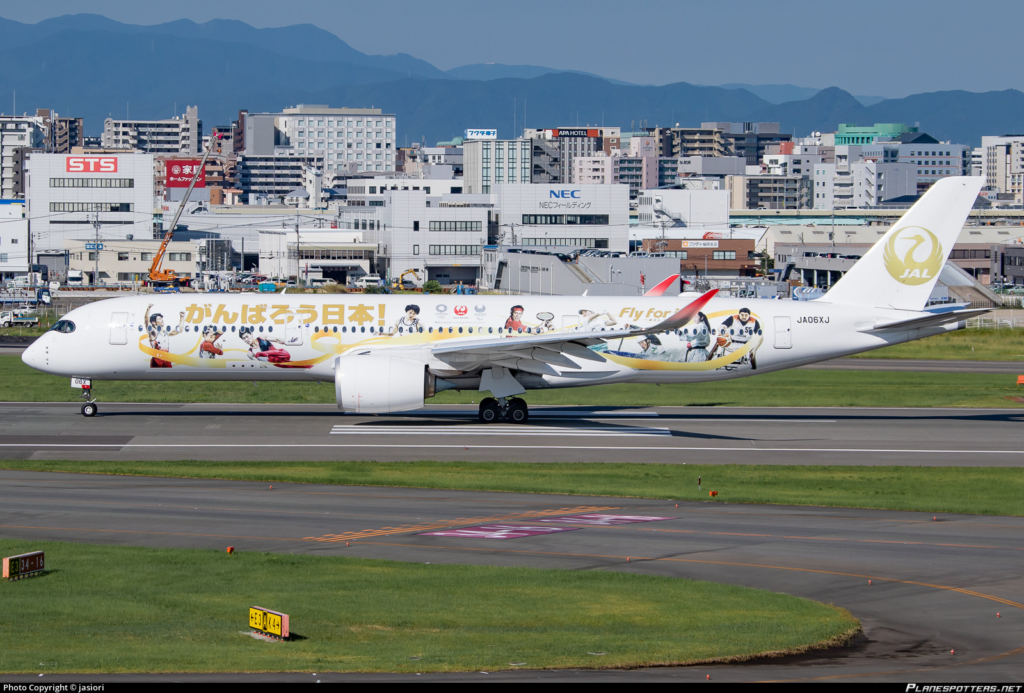 Proper Arrangements
According to reports, the airline made arrangements for hotels in the city of Kitakyushu to accommodate passengers who could not return home. Further, they also provided five buses for passengers who wished to travel to the city of Fukuoka.
A married couple in their 60s, who reside in Fukuoka's Higashi Ward, shared their experience. Stating, "After waiting for about three hours at Haneda Airport, we finally boarded the plane.
However, the flight didn't depart as scheduled, and the destination was changed. We had plans for the next morning, so we were relieved to at least be able to return to Kyushu."
A 41-year-old doctor, who took one of the buses arranged by the airline, arrived in Fukuoka's Tenjin district shortly before 1 a.m. on June 12.
He appeared relieved and mentioned, "I have work starting on Monday morning, so I wouldn't have made it if I had taken the first flight the following morning." He added, "I hope they continue implementing such operations in the future."
Stay tuned with us. Further, follow us on social media for the latest updates.
Also Read: US Airlines, Including American, United, Delta, and Southwest, want you to Dress Properly – Aviation A2Z
Join us on Telegram Group for the Latest Aviation Updates. Subsequently, follow us on Google News.