SOUTH ASIA- According to Kapil Kaul, CEO of South Asia at CAPA, despite the ongoing insolvency matter concerning Go First (G8), India's largest low-cost airline, IndiGo (6E), is in a strong position to have the historic second quarter in 2023.
He anticipates that the airline will achieve unprecedented profitability from April to June 2023.
IndiGo Might Have a Historic Second Quarter
Kapil Kaul noted that IndiGo possesses strong fundamentals, including a robust product and brand, substantial cash reserves, and an upcoming order of approximately 50 additional planes.
Even without considering GoAir's insolvency, IndiGo would have been well-positioned in terms of profitability and valuations. In an exclusive interaction with CNBC-TV18, Kaul expressed his expectation that IndiGo's market share for this financial year would range from 55% to 60%.
As of April 2023, the airline's market share stood at 57.5%. Kaul emphasized that the actual market share would depend on factors such as Go First's return. Further on, the capacity of SpiceJet (SG) and the domestic market capacity of Air India (AI).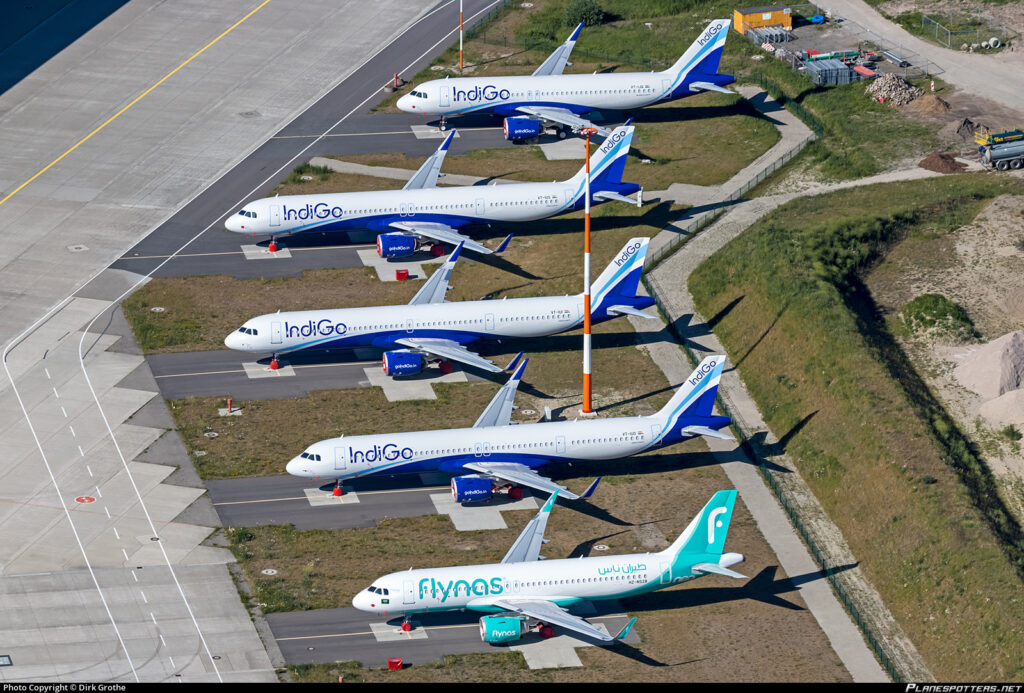 125 aircraft Grounded
Against the backdrop of Go First's canceled flights and approximately 125 grounded aircraft due to supply chain issues, airfares in India have surged significantly.
Kaul mentioned that he anticipates the grounded fleet to resume operations in the July to September 2023 quarter.
According to Kaul, CAPA's projections for FY24, which were made in February-March, are based on several factors.
These factors include the grounded aircraft returning to service. Further, the new capacity is being introduced in the second half of the financial year. Further, the estimates of fuel prices at $80-82 per barrel and a dollar exchange rate of around Rs 85.
Kaul emphasized that the demand-supply mismatch in the aviation sector is a significant concern. He stated that the current capacity crisis, with a shortage of approximately 130 aircraft compared to pre-COVID-19 levels, is unprecedented since CAPA began tracking the sector in 2003.
This capacity crisis is a major contributing factor to the increase in airfares.
Earlier this month, Kaul mentioned that considering the projected demand for the 2024 fiscal year, the shortage of aircraft could exceed 175. Such a substantial gap between supply and demand naturally leads to fare hikes.
In the past decade, three airlines, namely Kingfisher, Jet Airways (9W), and now Go First, have faced grounding situations. Kaul's remarks come at a time when G8 is under a moratorium and SG is also encountering various challenges.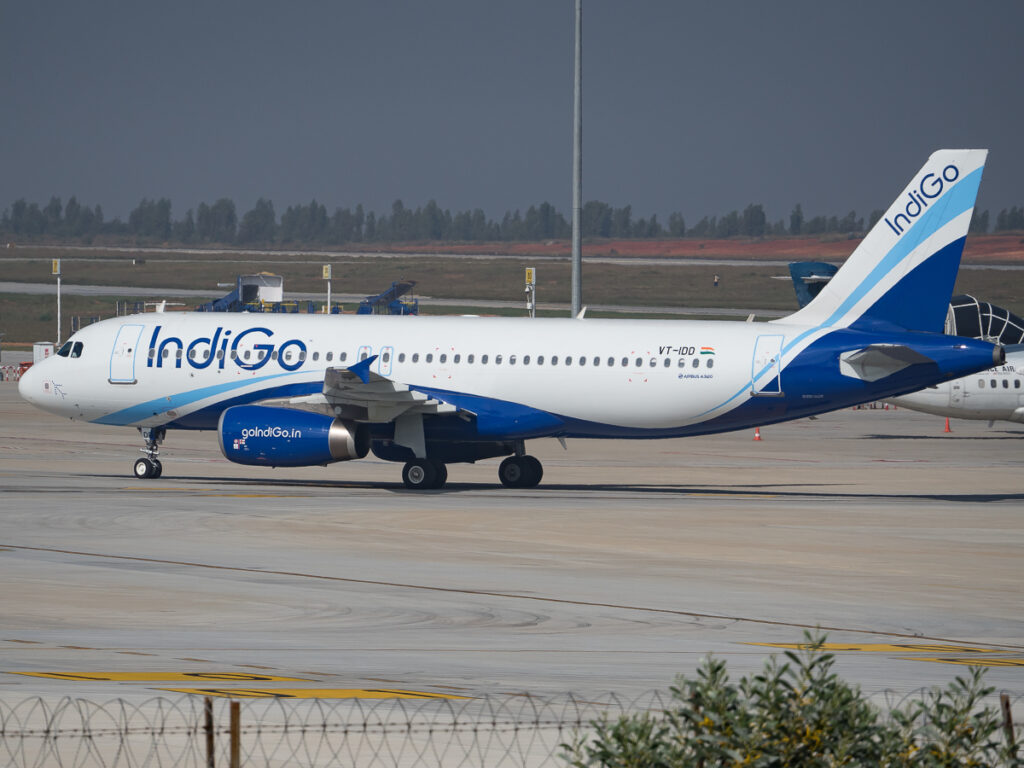 IndiGo shares decline
In Monday's trading session, the shares prices of InterGlobe Aviation (IndiGo) experienced a significant decline, dropping by more than 3% to reach Rs 2,378.
This decline is reportedly influenced by media reports suggesting that the family of IndiGo's co-founder, Rakesh Gangwal, intends to sell a stake of approximately 5% to 8% in the Indian airline. Further, this stake's estimated value is around Rs 7,500 crore ($909.58 million).
As of March 31, Rakesh Gangwal and his wife, Shobha Gangwal, held stakes of 13.23% and 2.99%, respectively, in InterGlobe. While the Chinkerpoo Family Trust, associated with the family, held a 13.5% stake, as per the available exchange data.
According to media reports, the Gangwal family is expected to sell their stake through block deals. Once the lock-in period for shares opens on July 15.
In February, Shobha Gangwal has already reduced her stake in the company by more than 4%. Additionally, Rakesh Gangwal resigned from the company's board in February 2022 and expressed his intention to gradually reduce his stake in the airline over a span of five years.
As of 12:50 pm, the stock was trading 2.7% lower at Rs 2,398 on the BSE. The stock has shown a surge of over 17% on a year-to-date basis. While it has experienced a remarkable rally of over 36% in the past year.
Stay tuned with us. Further, follow us on social media for the latest updates.
Also Read: US Airlines, Including American, United, Delta, and Southwest, want you to Dress Properly – Aviation A2Z
Join us on Telegram Group for the Latest Aviation Updates. Subsequently, follow us on Google News.