MUMBAI- The upcoming regional airline, Jettwings Airways, has announced that the airline will give a press statement on getting the NOC for starting the scheduled passenger flights at 11 AM IST on June 14, 2023.
The Indian startup carrier has not shared much information. However, it has written on its Twitter page that it is the first airline based out in NortEast India.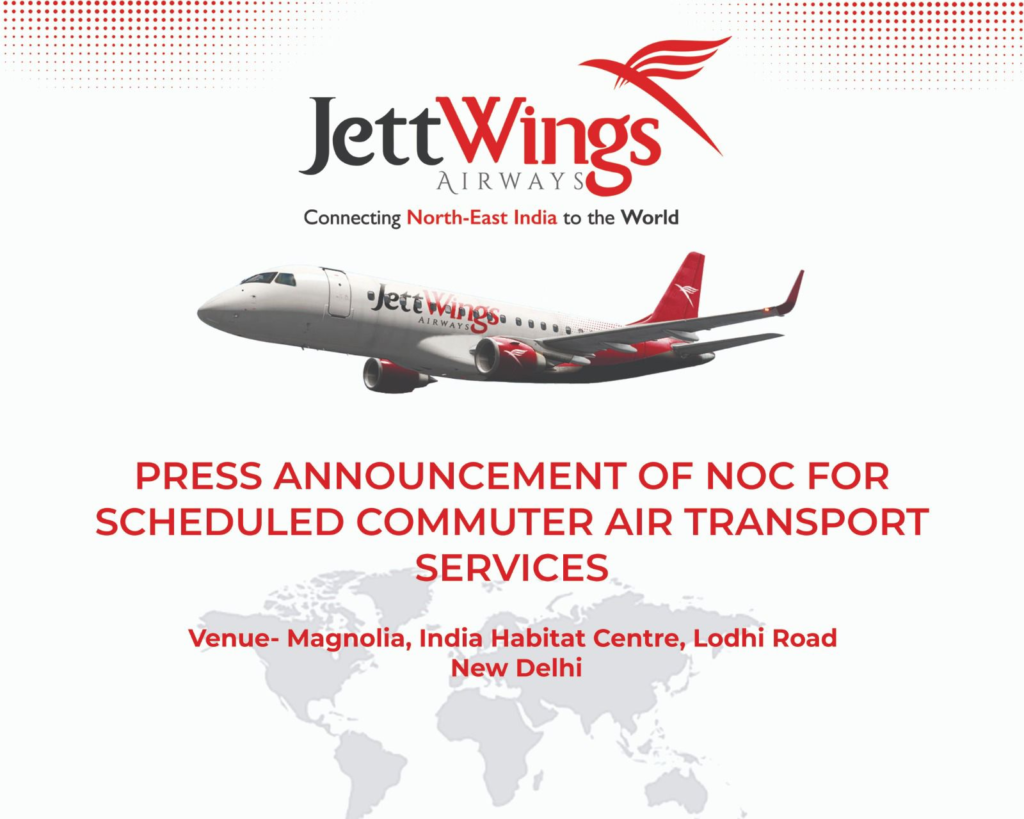 New Airline: Jettwings Airways
The airline has not revealed much about the expected date of launch or aircraft or routes and other details yet. Subsequently, we will know more about it tomorrow.
But we know something more about it. The Jettwings is the institute and has the same logo as the airline. Further, the institute is founded by Sanjay Aditya Singh, and He is the Chairman of the group as well as the MD and CEO of Jettwings Airways.
He is with Jettwings since Jan 2004, almost for around 19 years. Further, he resides in Guwahati, Assam, and we expect the airline to be based at Lokpriya Gopinath Bordoloi International Airport in Guwahati (GAU) or Shillong Airport (SHL).
According to Zabua Corp, Jettwings Airways Private Limited is a Private incorporated on 10 February 2022. It is classified as a Non-govt company and is registered at the Registrar of Companies, Shillong.
Its authorized share capital is Rs. 100,000,000, and its paid-up capital is Rs. 100,000,000. It is involved in Higher education [Includes post-secondary/senior secondary sub-degree level education that leads to a university degree or equivalent.
Jettwings Airways Private Limited's Annual General Meeting (AGM) was last held on N/A, and as per records from the Ministry of Corporate Affairs (MCA), its balance sheet was last filed on N/A.
The directors of Jettwings Airways Private Limited are Sanjive Narain and Sanjay Aditya Singh.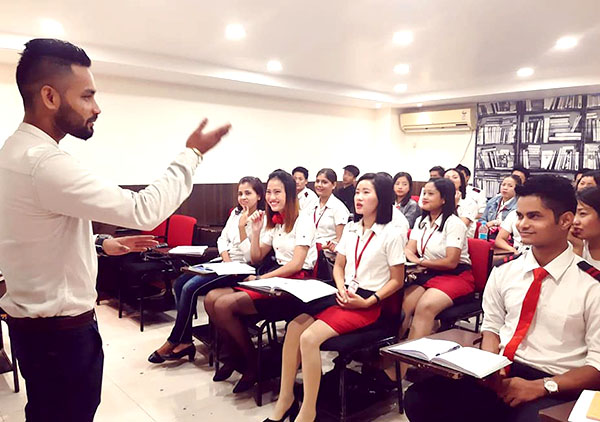 Jettwings Institute
Jettwings Institute of Aviation, Hospitality, and Tourism Management is prestigious. Further, it is dedicated to providing high-quality training and facilitating placements in the specialized fields of Hospitality, Travel, and Services.
With a strong emphasis on quality delivery, Jettwings has established itself as the top choice for both recruiters and trainees. Subsequently making it a highly sought-after training institute in the industry.
Jettwings offers industry-focused training that is designed to prepare individuals for employment opportunities. Their training model emphasizes continuous improvement and incorporates enhanced delivery methods.
With its world-class training centers in selected cities across India and Southeast Asia, Jettwings has an outstanding track record of placing graduates in relevant jobs.
Stay tuned with us. Further, follow us on social media for the latest updates.
Also Read: US Airlines, Including American, United, Delta, and Southwest, want you to Dress Properly – Aviation A2Z
Join us on Telegram Group for the Latest Aviation Updates. Subsequently, follow us on Google News.