Indian ULCC Go First (G8) is preparing to request approval early next week to resume operations, offering three fleet-size options based on the number of aircraft lessors can reclaim.
According to sources familiar with the matter, the airline will present its plans to restart operations. They will reveal it to the Indian civil aviation ministry and Directorate General of Civil Aviation (DGCA).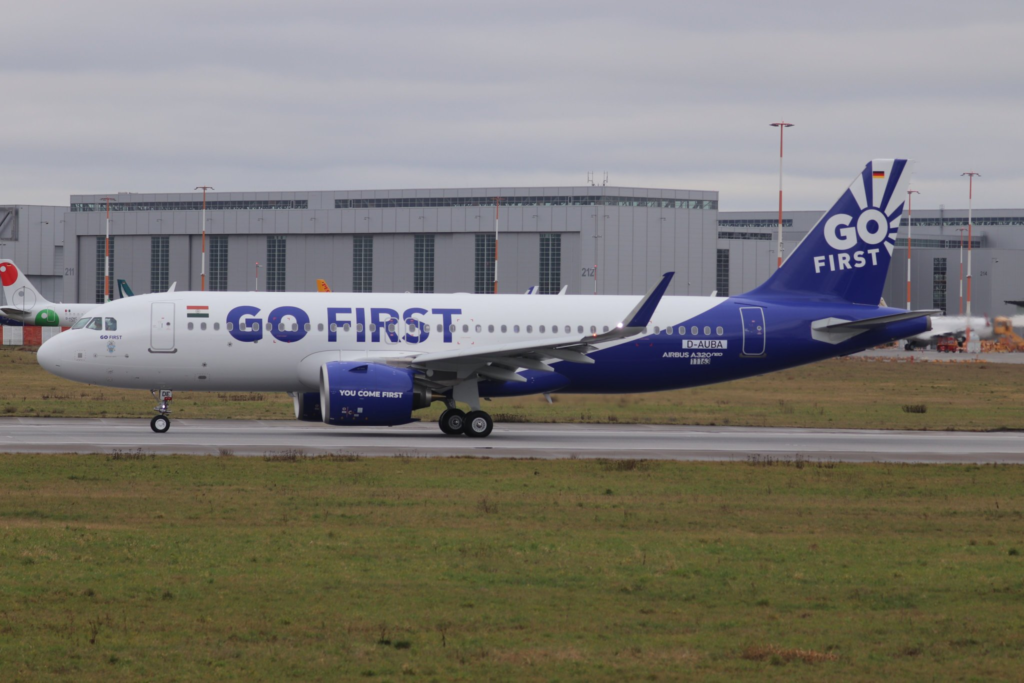 Go First will soon Resume Operations
"Go First has developed three distinct plans for resuming operations. Further considering a fleet size of 7 planes, 15 planes, and 20 planes," one source revealed to MoneyControl.
The airline will submit these plans once it obtains clarity on the permitted number of aircraft it can operate.
The National Company Law Appellate Tribunal (NCLAT) is anticipated to deliver its ruling on May 22. Regarding the petitions submitted by three aircraft lessors challenging Go First's voluntary insolvency resolution proceedings. Further, the imposition of a moratorium on the airline's fleet.
The interim resolution professional Abhilash Lal of Alvarez & Marsal, who the National Company Law Tribunal appointed on May 10 to oversee the company's operations during the proceedings, has approached Delhi airport to resume flights using some of Go First's slots, another person said.
Resumption Plans
Officials have revealed that Go First has considered one option to resume operations with seven planes. Subsequently, operating as a charter service on routes such as Delhi-Leh, Delhi-Srinagar, and Delhi-Thoise Air Force base in Jammu & Kashmir.
Additionally, if the airline manages to restart commercial operations with 15 planes, it intends to focus on routes including Delhi-Leh, Delhi-Srinagar, Delhi-Goa, Delhi-Lucknow, and Delhi-Jaipur.
Go First plans to recommence flights with 20 aircraft on various routes, including Delhi-Leh, Delhi-Srinagar, Delhi-Goa, Delhi-Lucknow, Delhi-Jaipur, Delhi-Mumbai, and Delhi-Chennai.
The airline previously operated 27 aircraft until May 2. It held significant slots at major New Delhi and Mumbai airports. Due to financial losses caused by faulty Pratt & Whitney engines, Go First had to cancel flights until May 26.
However, the airline's recent bankruptcy protection granted by the NCLT has safeguarded its aircraft and airport parking slots and prevented lessors and vendors from pursuing pending dues or reclaiming assets.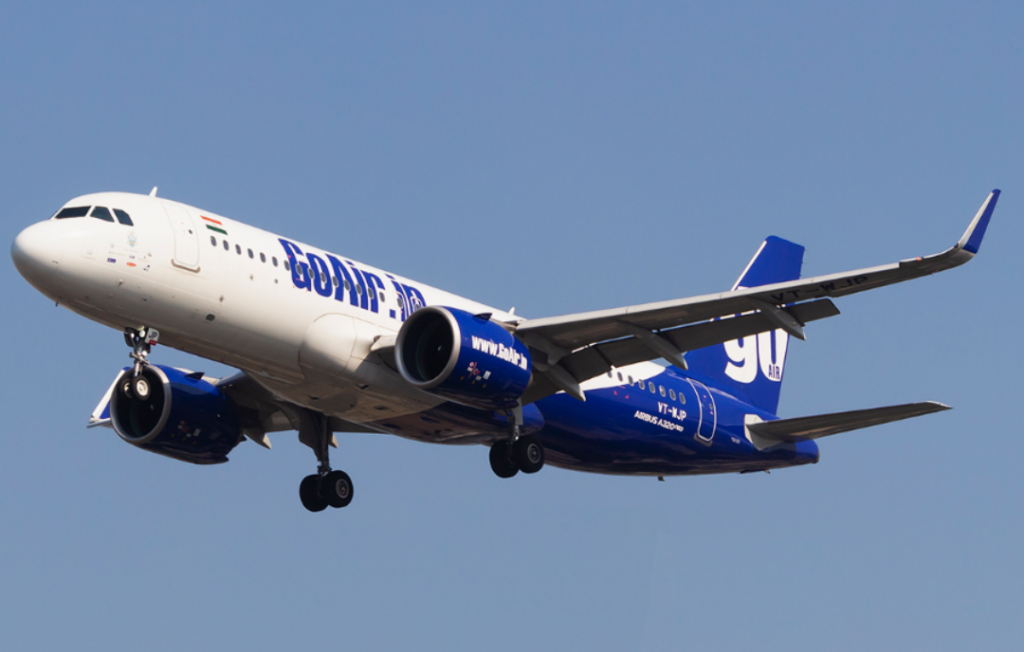 Go First Operations Trouble
On May 12, aircraft lessors raised concerns that the financially strained airline, Go First, is utilizing the insolvency proceedings as a means to retain possession of aircraft it does not own.
SMBC Aviation Capital, an aircraft leasing company based in Dublin, questioned the rationale behind Go First filing for voluntary insolvency. While still operating 26 functional aircraft and accepting bookings for future dates.
SMBC Aviation claimed that it is owed unpaid dues amounting to Rs 700-800 crore from Go First. Additionally, SMBC expressed dissatisfaction with the NCLT's handling of the situation.
It believes that they are not given an opportunity to present its perspective. Further, Go First's insolvency plea is accepted without a comprehensive evaluation of the situation.
Stay tuned with us. Further, follow us on social media for the latest updates.
Also, read FIRST LOOK: Air India Airlines New Possible Branding, Livery, Logo and More | Exclusive – Aviation A2Z
Join us on Telegram Group for Latest Aviation Updates. Subsequently, follow us on Google News.