At 00:11 local time, a Flydubai aircraft landed safely at Dubai Airport following a bird strike during takeoff from Kathmandu, Nepal.
The global flight tracking website Flight Radar 24 tweeted that it's the most tracked flight. Further, more than 50,000 people followed the aircraft during the incident.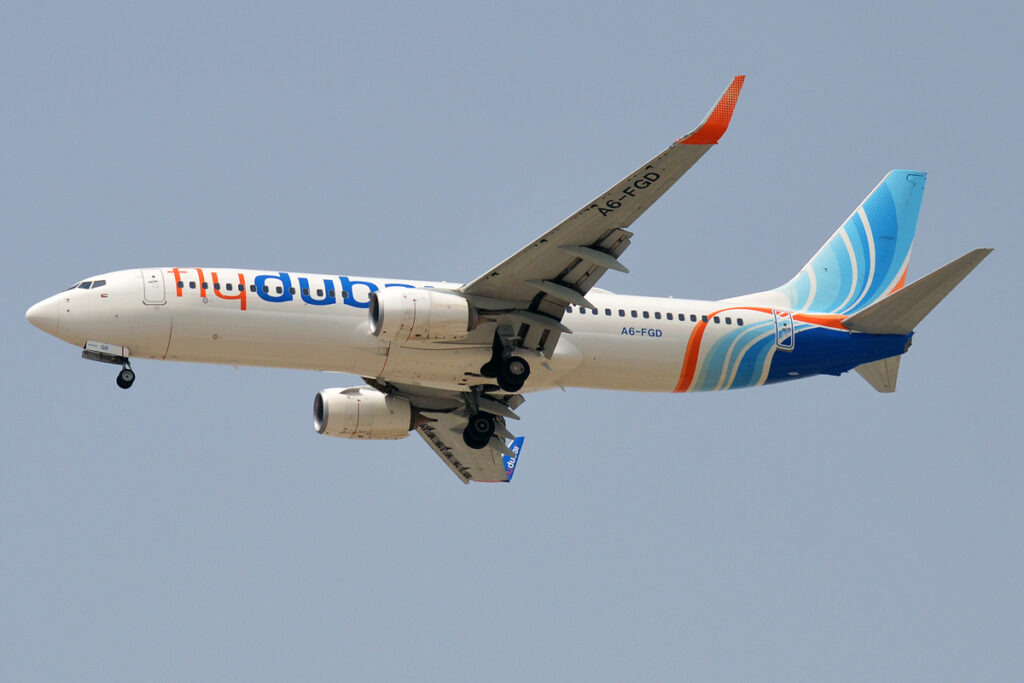 Flydubai 737 Nepal Bird Strike Incident
According to a statement issued by the airline, the Flydubai flight landed safely in Dubai and will undergo further inspection. The airline spokesperson confirmed that the flight crew followed standard procedures and continued the journey as the engine operated normally.
They also expressed regret for any inconvenience caused to passengers' travel schedules. Further emphasized that the safety of passengers and crew is the airline's top priority.
An airline spokesperson told Gulf News that the flight would continue to Dubai as scheduled. Subsequently, follow standard procedure, with an expected arrival time of 12:14 AM local at DXB.
The Emirates Media Office provided information in response to media reports regarding the flight. Regarding Nepal's Civil Aviation Authority, the office stated that Fly Dubai flight number 576, a Boeing 737-800 flying from Kathmandu to Dubai, is operating normally and continuing to its destination in Dubai according to the flight plan.
According to flight tracking website FlightRadar24, the Boeing 737-800 aircraft was supposed to depart from Kathmandu's Tribhuvan International Airport at 7.55 pm (local time). Still, it left at 9.19 pm (local time) and followed its usual route. The flight is scheduled to arrive in Dubai at 11.05 pm UAE time.
Similar Incident
The full emergency was declared at Delhi Airport on April 1, 2023, as FedEx flight FX5279 hit by a bird soon after takeoff. The aircraft took off at 10:46 am, and within 1000 feet, it got hit by a bird.
The aircraft made an emergency landing back at Delhi Int'l Airport. Subsequently, it took off again at 1:44 Pm is landed safely at Dubai Int'l Airport.
Bird strikes pose a significant threat to the safety of flights as they can cause damage to aircraft and even result in human casualties.
Stay tuned with us. Further, follow us on social media for the latest updates.
Also Read: US Airlines, Including American, United, Delta, and Southwest, want you to Dress Properly – Aviation A2Z
Join us on Telegram Group for the Latest Aviation Updates. Subsequently, follow us on Google News.