DUBAI- flydubai (FZ) airline has unveiled its plans to introduce a daily flight service to Langkawi and Penang in Malaysia. This marks the airline as the pioneering connector of these sought-after destinations with flight routes originating from the UAE and the broader Middle East region.
Starting on February 10, 2024, the airline will initiate flights to Penang International Airport (PEN) and Langkawi International Airport (LGK).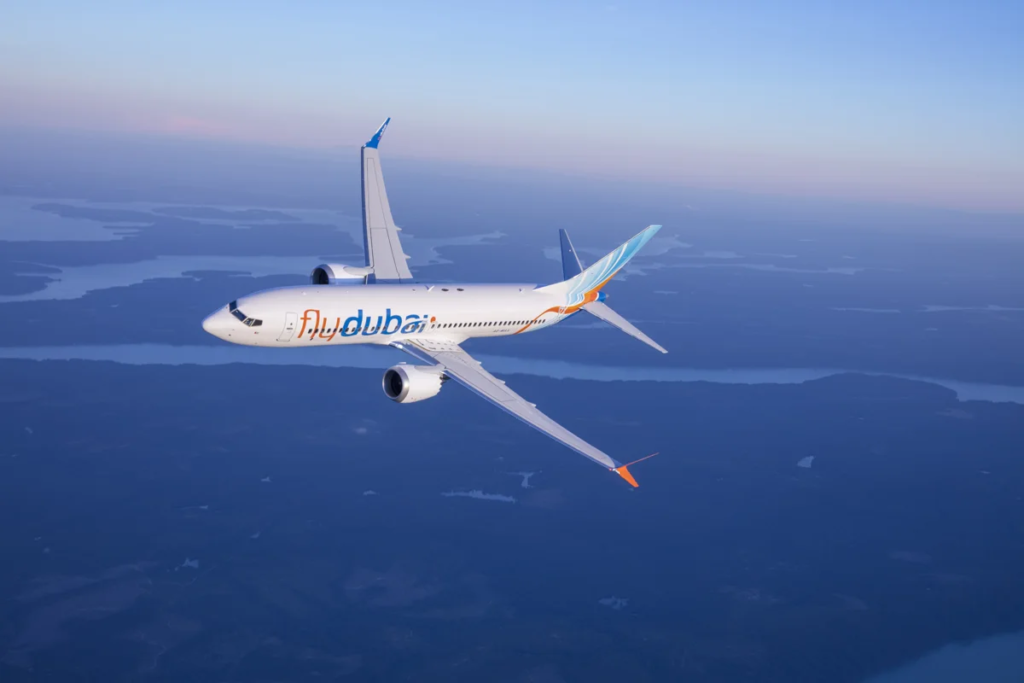 flydubai New Flights to Malaysia
The Langkawi-bound flights will involve a brief layover in Penang, providing travelers from both the UAE and the surrounding region with convenient travel choices through Dubai's prominent aviation hub.
Ghaith Al Ghaith, the Chief Executive Officer of flydubai, expressed regarding introducing these new flight routes,
"We are delighted to witness the expansion of our presence in Southeast Asia through the commencement of services to Langkawi and Penang. The availability of flights from the UAE to these highly sought-after vacation spots plays a crucial role in fostering tourism and enhancing business connectivity. These Malaysian destinations offer a rich blend of cultural diversity, leisure activities, and investment prospects. Our new flight offerings are expected to attract travelers from the UAE and the GCC and European markets."
With the inauguration of flights to Langkawi and Penang, flydubai extends its reach in Southeast Asia to four destinations, including its existing operations to Krabi and Pattaya in Thailand.
flydubai will utilize its Boeing 737 MAX aircraft on these routes in Malaysia, featuring Business Class with lie-flat seats and providing an enhanced level of comfort and an enjoyable travel experience in Economy Class.
Sudhir Sreedharan, who serves as the Senior Vice President of Commercial Operations for flydubai in the UAE, GCC, Africa, and the Indian Subcontinent, expressed.
"Malaysia holds tremendous significance as a market for flydubai, and we are delighted to witness the realization of these flight services. The daily schedule is poised to be well-received by passengers from various parts of our network while also providing convenient travel options for passengers originating from Malaysia, whether their purpose is business, leisure, or visiting family and friends."
Both Langkawi and Penang present a wide array of experiences catering to beach enthusiasts, adventure seekers, and gastronomy lovers' preferences. This diversity makes them stand choices for tourists exploring Southeast Asia.
Flight Details
Commencing on February 10, 2024, daily flights will be in operation from Terminal 3 at Dubai International (DXB) to Penang International Airport (PEN) and Langkawi International Airport (LGK).
For round-trip travel from DXB to PEN, Business Class fares start at AED 11,000, while Economy Class Lite fares begin at AED 2,700.
Likewise, for round-trip journeys from DXB to LGK, Business Class fares commence at AED 11,000, and Economy Class Lite fares start at AED 3,500.
| | | | | |
| --- | --- | --- | --- | --- |
| Flight Number | Departure Airport | Arrival Airport | Departure Time | Arrival Time |
| FZ 1603 | DXB | PEN | 04:10 | 15:05 |
| FZ 1603 | PEN | LGK | 16:05 | 16:45 |
| FZ 1604 | LGK | PEN | 19:45 | 20:45 |
| FZ 1604 | PEN | DXB | 21:45 | 01:05 |
All Times Local
Stay tuned with us. Further, follow us on social media for the latest updates.
Also Read: US Airlines, Including American, United, Delta, and Southwest, want you to Dress Properly – Aviation A2Z
Join us on Telegram Group for the Latest Aviation Updates. Subsequently, follow us on Google News.