Air India, a prominent Indian airline, has made significant strides in its efforts to modernize its digital systems landscape with the help of Chat GPT and more.
To become the world's most technologically advanced airline, Air India has partnered with leading technology firms. Subsequently revamps its digital systems. Furthermore, it has invested in building a state-of-the-art digital and technology team. That is located in India and Silicon Valley.
Tata Group Chairman Natarajan Chandrasekaran and Air India CEO Campbell Wilson are overseeing this effort. Furthermore, many initiatives have already been completed, and more are in the advanced stages of completion.
Air India Digital Transformation
Air India's Vihaan.AI program aims to position the airline as an industry leader in technology by utilizing digital technologies as a key differentiator.
The program is powered by technology in every initiative, from customer experience to revenue management.
With an investment of around US $200 million in new digital systems, engineering services, and digital workforce, Air India is committed to sustaining this pace of investment for the next five years.
The airline aims to deploy cutting-edge technologies, including generative Artificial Intelligence and quantum computing, to transform customer engagement and enhance operational efficiencies, taking a leadership position in the industry.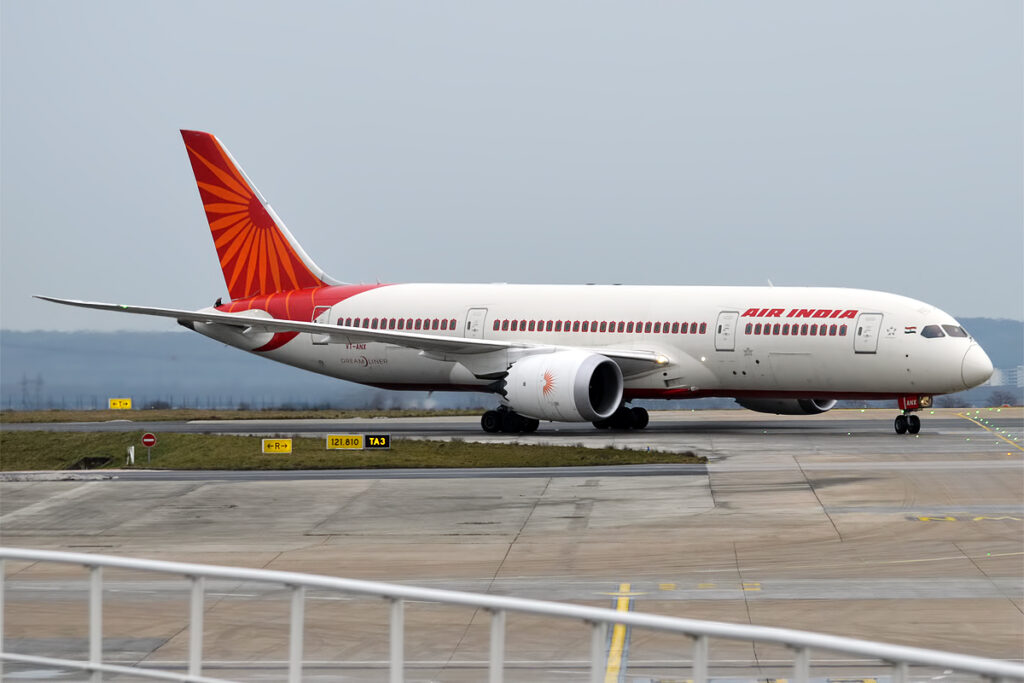 Air India Chat GPT and More
AI has made significant progress in modernizing its digital and technology systems in various key areas. Including customer engagement, employee empowerment, operational improvements, and enterprise systems transformation.
The airline has deployed new technology systems in the website and mobile app modernization. A user-friendly customer notifications system, a ChatGPT-driven chatbot, and in-flight-entertainment system modernization. Furthermore, in a customer service portal with real-time customer support request tracking and digital marketing.
In addition, the airline has invested in modern secure digital workplace tools. For employee engagement and self-service portals, mobile devices for pilots, cabin crew and airport operations crew. Furthermore, in learning and development tools, automated crew pairing and rostering. Subsequently, paper elimination via digitization and electronic contracts.
Moreover, Air India has modernized its passenger service system and, departure control system, sales system. Further, its engineering management system, flight planning and tracking. Also, aircraft movement management, turnaround management, fuel management and sustainability, safety management, and reporting systems. Nonetheless, Modernizing Air India's digital and technology landscape will also benefit all the group airlines.
Executive Insights
Air India's Chief Digital and Technology Officer, Dr Satya Ramaswamy, stated that "the airline is committed to using the best digital technologies to provide exceptional customer experiences and establish a sustainable competitive advantage."
The transformation of Air India's technology systems is comprehensive and covers all aspects of the airline. This includes commercial, engineering, operations, ground handling, finance, human resources, and corporate functions.
Dr Ramaswamy added that Air India is empowering its employees at every level with cutting-edge technology capabilities to help them excel in their roles.
The airline is adopting a cloud-based, mobile-friendly, design-rich, AI-enhanced, and digital-first approach to all of its technology initiatives, which are being implemented quickly.
Air India is grateful for the support of its technology and service partners worldwide. Who share the airline's passion for restoring its glory and rightful place among the world's best airlines.
What do you think about this digital transformation? Let us know in the comments on our social media channels.
Stay tuned with us. Further, follow us on social media for the latest updates.
Also Read: US Airlines, Including American, United, Delta, and Southwest, want you to Dress Properly – Aviation A2Z
Join us on Telegram Group for the Latest Aviation Updates. Subsequently, follow us on Google News.