The Unites States' leading carrier, United Airlines (U.A.), has made a significant announcement today. They state that it will expand its South Pacific network more extensively than ever. With new non-stop flights to Christchurch from San Francisco commencing on December 1.
This expansion will make United the exclusive carrier to establish a direct connection between the U.S. and the South Island of New Zealand.
Compared to the previous year, United will operate almost 40% more flights from the United States to Australia and New Zealand next winter, with 66 weekly flights operating between the U.S. and Australia/New Zealand.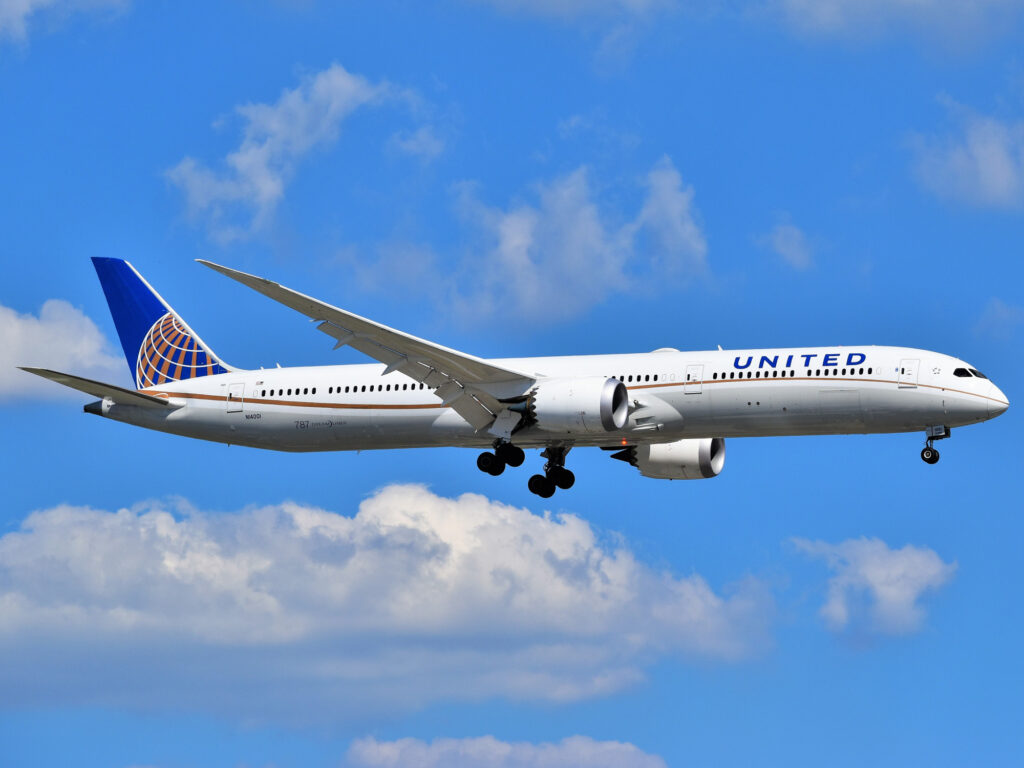 United Historical Growth to South Pacific
The carrier is introducing new non-stop flights connecting Los Angeles to Brisbane and Auckland and enhancing its offerings to the area from the San Francisco hub by launching daily flights to Brisbane, twice daily flights to Sydney, and deploying larger aircraft to Melbourne.
Moreover, United's affiliations with Air New Zealand and Virgin Australia allow travelers to seamlessly connect to over 50 destinations in the region via convenient one-stop options from these cities.
United Airlines presently offers flights to more destinations in Australia and New Zealand than all other U.S. airlines. Furthermore, it will now expand its services to include more regional flights and destinations than any other airline globally.
Customers can purchase tickets via United's mobile app or United.com. They subsequently provide ample time to organize their trips for the peak winter season.
Executive Insights
Patrick Quayle, the Senior Vice President of Global Network Planning and Alliances at United Airlines, stated that during the previous winter, United expanded its network and became the most extensive airline in the South Pacific region.
Now, for the upcoming winter, the airline intends to grow even more. United's exceptional connectivity is thanks to its robust partnerships with Air New Zealand and Virgin Australia.
Furthermore, the airline's expansion across five destinations in New Zealand and Australia makes it the preferred choice for travelers visiting the region.
San Fransisco to Christchurch, New Zealand
United Airlines is expanding its services to the South Pacific region by adding new routes to New Zealand and Australia.
Starting December 1, the airline will initiate a three-times-a-week direct service between San Francisco and Christchurch, NZ, the sole direct flight between the U.S. and New Zealand's South Island.
United will operate this route on a Boeing 787-8 Dreamliner. The airline's expansion efforts in New Zealand will continue next winter, with the airline being almost 70% larger in the country than in 2019.
Los Angeles to Auckland and Brisbane
United is also expanding its presence in Auckland by adding four weekly flights from Los Angeles, starting October 28. The airline is already the largest U.S. carrier to serve Auckland, providing year-round service from San Francisco. United will operate its Los Angeles-Auckland route on a Boeing 787-9 Dreamliner.
Additionally, United is expanding its services between Los Angeles and Brisbane by introducing three weekly flights on a Boeing 787-9 Dreamliner, starting November 29.
United had become the only airline to offer direct flights between San Francisco and Brisbane in winter 2022, and this new service will make it the largest carrier between the U.S. and Brisbane.
United Flights to Pacific region in Australia
United Airlines will increase its flight frequency and capacity to several destinations in Australia. The airline will offer daily flights between San Francisco and Brisbane on a Boeing 787-9 starting October 28.
It will be able to carry almost three times the number of passengers to Brisbane from the U.S. next winter than it did in 2022. United will also operate twice-daily flights between San Francisco and Sydney on Boeing 777-300ERs from the same date, providing more flights to Sydney from the U.S. than any other airline.
The airline also intends to increase the capacity on its San Francisco-Melbourne route starting October 28.
United became the largest U.S. airline to Melbourne during the previous winter by increasing its weekly roundtrip flights from ten to fourteen.
The airline will now deploy its largest airplane, the 777-300ER, on this route. Further adding almost 100 daily seats to each departure. Compared to winter 2019, United will offer 65% more seats to Melbourne.
What do you think about this massive United airlines pacific growth plan? Let us know in the comments on social media channels.
Stay tuned with us. Further, follow us on social media for the latest updates.
Also Read: US Airlines, Including American, United, Delta, and Southwest, want you to Dress Properly – Aviation A2Z
Join us on Telegram Group for the Latest Aviation Updates. Subsequently, follow us on Google News.