Rishi Sunak spent more than £500,000 of taxpayer money on private jet trips in less than two weeks, reigniting claims that the UK prime minister is 'out of touch.'
According to The Guardian, newly released government data shows Rishi Sunak spent more than Rs 5 crore on private jet trips in less than a fortnight last year. In the fourth quarter of 2022, he spent £512,321 on trips to Egypt, Bali, Latvia, and Estonia.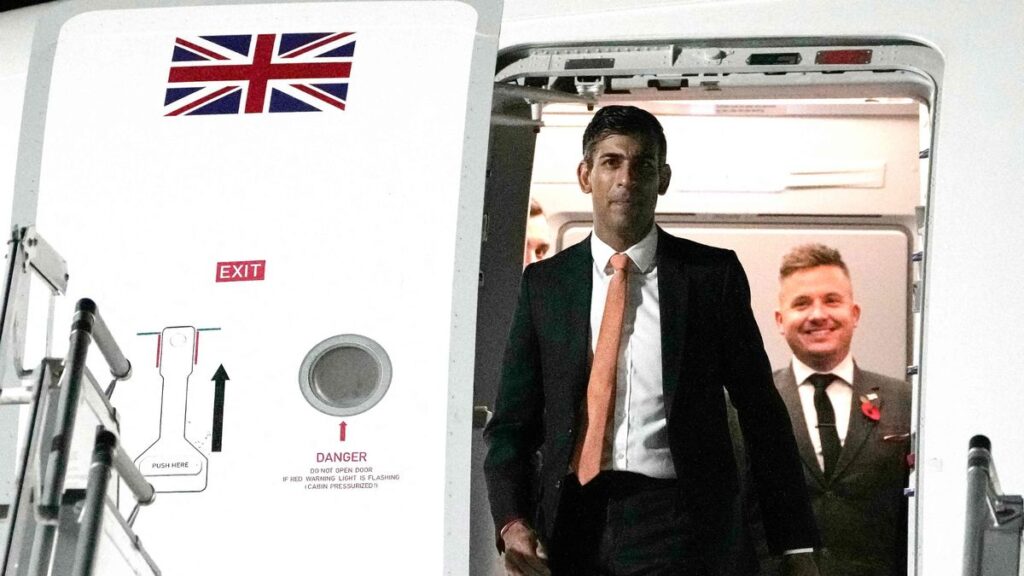 Sunak paid £108,000 for a private jet to fly him to the Cop27 summit in Egypt last November (Rs 1 crore approx.) He then flew to Bali, Indonesia, for the G20 summit, a five-day trip that cost more than £340,000. On November 17, he returned from Bali.
The British prime minister visited troops in Latvia and Estonia the following month. According to The Mirror, the trip cost £62,500, not including Sunak's personal expenses.
Wera Hobhouse, the Liberal Democrats' energy and climate spokesperson, described it as a shocking waste of taxpayer money and criticised the environmental cost of flying privately.
"This is an outrageous waste of taxpayer money at a time when people are struggling to make ends meet." This Conservative government has once again proven to be completely out of touch.

"The government can pretend to care about a greener future with their so-called 'green day,' but the reality is that they are trashing their own promises," Hobhouse said.
Sunak has faced criticism for his spending as one of the wealthiest leaders the UK has ever seen, with a net worth comparable to the royals. Here are five other instances when the UK Prime Minister Rishi faced criticism.
Stay tuned…
Also read :- Air India Completes Transferring 3% Of Its Equity Share Capital To The Employees | Exclusive
Join Our Telegram Group for Latest Aviation Updates.