British Airways announced on Monday that it would be reducing its flight schedule as a result of planned strikes by workers at London Heathrow Airport over the Easter holiday weekend.
London Heathrow international Airport
The dispute over remuneration between the workers and the employer is expected to place a strain on the nation's busiest airport.
Similar to most other vital areas like healthcare and education, labour unrest caused by frustration about stagnating wage gains at a time of rising prices for commodities has had a significant influence on Britain's transportation system.
British Airways
British Airways, a subsidiary of IAG, said in a statement that it had to make a few tweaks to its timetable because Heathrow had asked it to cut back on the number of passengers flying during the scheduled strike action by its employees. We apologized to customers whose travel plans were impacted and provided them with a number of options.
The announcement came in response to a BBC story that the airline planned to cancel 32 flights daily to and from Heathrow starting on March 31, the first day of the Easter break, when more than 1,400 Heathrow security guards intend to begin a 10-day strike.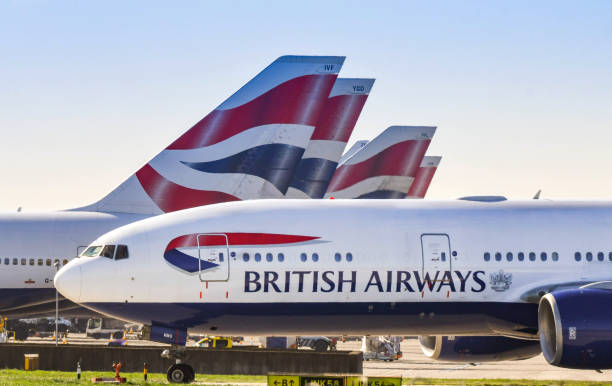 "We won't permit these pointless strikes to interfere with our passengers' well-deserved vacations. Our backup procedures will ensure that the airport keeps running normally throughout, according to a Heathrow representative.
Also, read
The strike plan was announced earlier in March by Unite, a union for the personnel in charge of inspecting cargo entering airports. Unite said flights using Heathrow would encounter significant delays and disruption over Easter.
It might "take a little longer than usual to get through security," as is the case during any busy time, despite Heathrow's announcement that it was sending out 1,000 more staff to minimise inconvenience.
Last year, train strikes and border force staff walkouts at key airports caused travel to be interrupted during the Christmas season. Military soldiers also filled in at immigration desks.
Thank you
Stay updated with Aviationa2z.com