MUMBAI, 22nd December, TATA group owned Air India Limited is looking to merge its Low-cost Carriers (LCCs) under single entity. The single entity will be called Air India Express (Existing name of One of LCC) but will include both Air Asia India (I5) and Air India Express (AIX).
Aloke Singh the current CEO of Air India Express will head a joined entity of LCCs. He will be CEO of Air India Express and merged Air Asia India (AAIPL) from 1st of January 2023.
TATA Air India to Merge Air Asia India under AI Express
Today, TATA group has Four major Air Carriers, which include, Air India (AI), Vistara (UK), Air India Express (AIX) and Air Asia India (I5). But AI and Vistara is premium airlines while AI Express and Air Asia India are Low cost or Budget carrier.
So, TATA is planning to merge its low-cost carrier under single brand and will retain the name Air India Express. Also, they might merge Vistara under Air India Limited to form New Air India premium service airlines.
So, it's clear that TATA is moving towards singularity and merging airlines can benefit them to handle the business in proper manner. They can expand to international routes more easily under single livery.
Currently Air Asia India operating domestically with serving only 18 destinations despite having fleet of 28 aircrafts. So, post-merger the TATA will be able to utilize its fleet and can expand to new routes.
But Merger can be challenging for Parent company as both carrier uses different fleet. AI Express operate Boeing 737 while Air Asia India Operates Airbus A320 fleet.
Aloke Singh to Head AI Express
Today, Air India CEO & MD Campbell Wilson said to employees that, "Following the recent acquisition and subsidiarization of Air Asia India, and its ongoing merger with AI Express, it has been decided to unify the LCCs unit under a single Chief Executive Officer. (While consolidation process is on) a single CEO will provide the clarity and singular responsibility necessary to direct that process. I'm happy to convey that Aloke Singh, the incumbent CEO of Air India Express, will be the sole CEO of the Air India LCC airlines effective 1st of January 2023."
Aloke Singh is part of Air India since 1990. He has led the group in various roles. some of the roles include, Executive Director Commercial for Alliance Air, Executive Director – Strategy & Planning at Air India and recently CEO of AI Express.
Sunil Bhaskaran to Lead New Aviation Training Centre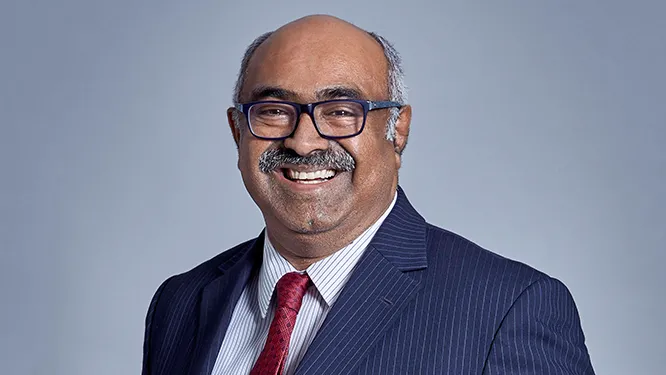 Talking further about what will happen to existing Air Asia CEO Sunil Bhaskaran, AI CEO told, "Bhaskaran will assume leadership of a new initiative that is not just crucial for the future of the AI Group, but also important to Indian Aviation: the creation of a training academy to rival the biggest and best anywhere in the world. Over the coming years the ambitious new Air India – and aviation Industry in India generally – will require 1000s of home-grown pilots, engineers, cabin crew, airport managers and other functional specialists. As India is the flagship airline, we have a need and a duty to develop this talent."
Sunil Bhaskaran is CEO of AirAsia India for 4 years. An IIT, Delhi and IIM, Calcutta Alumni is associated with TATA since 1987. He while commenting about new role stated, "completing over 4 years in my recent role as the MD & CEO of AirAsia India, I am now heading on to another project within TATA at the end of this month."
TATA Air India Bold News
Vistara Airlines CEO told it will be independent entity and will be a competitor to AI until its merger. The CEO Vinod Kannan told press in an event at Dubai. Kannan joined Vistara earlier this year.
TATA revealed its plan to Invest 400 million USD to refurbish cabin Interiors of all its wide-body aircraft fleet. So, this is really a Great news for travelers, especially for those who fly on Long-haul routes. Recently Air India has announced new direct long-haul routes like BOM-SFO, BOM-EWR, BLR-SFO and more direct flights to Europe and this refurbishment will prove a game changer for them.
Earlier this week, the airline said that it will lease 6 more aircraft to enhance its operations. The airline has taken decision to lease 30 aircraft which includes, 21 A320, 4 A321 and 5 B777-200 LRs. The First B777-200LR has already joined its fleet having registration VT-AEF.
Lufthansa Group CEO is also Interested in joining hands with New Air India. "Lufthansa is the commercial partners towards the far West and Europe, and Singapore airlines is the commercial partner towards the East. This is a very powerful triangle," said Carsten.
Bottomline
TATA is Going full throttle towards making it the better airline in the world. TATA is making much-awaited decisions and fleet optimization will help them expand rapidly. Future is bright for TATA Air India, and they will make sure the passengers have feeling of flying in Maharaja.
Also Read, Air India received its First B777-200 LR and named "VIHAAN" | Exclusive – Aviation A2Z
Also Check out: Vistara will be a competitor to Air India until New Merger, says CEO Kannan – Aviation A2Z
We will keep you posted about the Air India group and their Future plans. so, make sure you click on the bell icon.
Join Our Telegram Group for Latest Aviation Updates: –https://t.me/aviationa2z. Also Follow us on Google News for Breaking news.
Stay connected with Aviation A2Z!